A Coastal Franco-American Wedding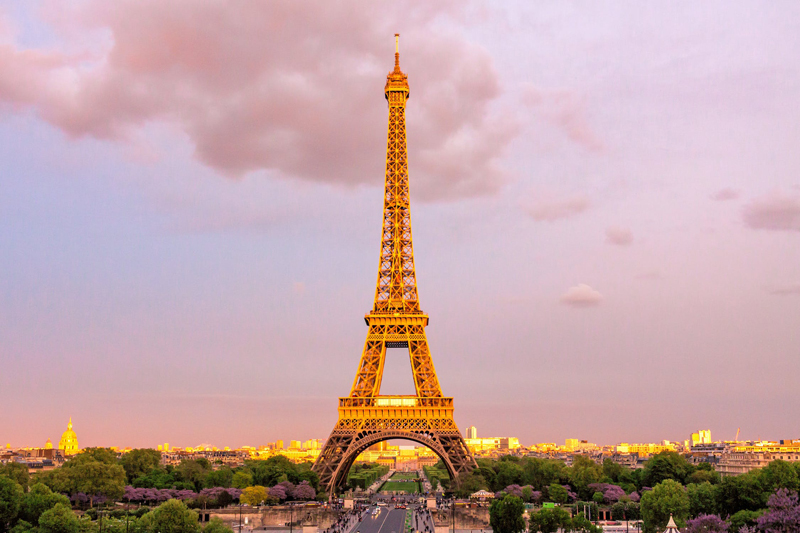 I woke up early, before most of the guests had stirred from their beds, and began fashioning myself into the bride I'd spent my life envisioning. After coiffing my locks into soft starlet waves and slipping into courthouse frock, I paused to look into the eyes of the man I would marry. Not scheduled to rendez-vous at the Marie until noon, we snuck a few minutes to practice our slow dance. He slipped a bouquet of white peonies into my hand before whisking me out the door.

A crowd of friends and family were gathered outside the courthouse. As I approached one guest after the next, cheeks were turned and kisses were placed upon each. I welcomed the embrace of those who had weathered the travel from America, savouring the hugs that some of my French family consider a barbaric embrace. The party followed us within the Marie where we were seated, témoins by our side. Brother, sister, cousin and friend would witness our vows and validate them with a signature. The crowd grew weary as the mayor seized the opportunity for discourse on the merits of his village. No one would escape without knowing the names of Plougasnou's founding fathers, but we waited patiently.

As the mayor opened his leather binder I knew it was our turn. I strained to understanding the formal French from which our civil ceremony was delivered. Sure enough, I deciphered my turn and answered, "Oui," as did Stéphane. After scribbling our names at the bottom of our Contrat de Mariage, it was official, sealed with the planting of a well-earned kiss. I realized looking into damp eyes that the civil ceremony is not taken lightly by the French.

Upon leaving the Marie, we wound our way through artichoke fields back toward the sea. Champagne was uncorked as guests began to arrive.

I retreated to quiet of our hotel room at the Chateau de Sable to prepare. Twisted and pinned, I snuggled a hand-made comb embellished with feathers, silk petals and tulle into my hair. From the window I glimpsed down on my father and brother securing the arbour of flowers where the ceremony would take place. Guests were beginning to gather on the terrace amidst the buzzing about to finish last minute details.

As best friends powdered my shoes and unzipped my mermaid cut silk gown, my heart began to flutter. It was time to step into the dress and become the bride. Stéphane beckoned me from below as the orchestra began the tune of Ave Maria. I nearly forgot my bouquet in the flood of emotions that accompanied making my entrance. To the symphony of Cannon in D, I passed from father's arm to accompany my husband at the alter. My mother fought back tears from dampened eyes. With nature as our church, under a canopy of clouds, we pledged our love and exchanged rings. As the groom stole his second bisou, the ocean was painted a brilliant rainbow of blues and greens by emergent sunrays. In that moment, surrounded by friends and family, bathed in radiant sunlight I felt us to be the picture of happiness. We made our exit arms intertwined.

Together, we descended onto the beach. Bubbles floated in the salty breeze around friends who slipped off their shoes to invite sand between their toes. Flutes of Champagne and salty caviar canapés were shared at the Vin d'Honneur. Ties were loosened and jackets removed as everyone became acquainted, the French with the Americans.

As night began to fall and dinner tables filled, immense platters of fruits de mer: oysters, moules and other sea dwelling shellfish were presented on a bed of ice. Steamed shrimp, crab, and langoustine were among the first I sampled. Determined to try everything, I removed a sea snail from its snug shell. Placing it in my mouth with a grimace, I was relieved by the mild taste and firm texture. American guests sampling this unfamiliar delicacy resembled Stéphane's friends attempting to build their first fajitas at a Mexican dinner party I hosted. Curiously they glanced around the table, noting the strategy with which to attack,armed with diverse utensils for poking, prodding, and cracking.

As the sun set, tables were cleared and a second course of fresh fish was presented paired with white wine. Between this plate and the course of veal that followed, a palate cleansing Trou Normand of apple liquor sorbet was served. Guests unaccustomed to the gourmand French style of dining mistook it for a light dessert. The meal wouldn't be finished until the cheese and salad had circulated and goblets of red wine had been drained.

Well after midnight, a dance was due. Weighed down from a long repas, many didn't make it through the first few numbers before retreating to their beds. More Champagne was uncorked as we gazed at the sparks that flew from ignited fireworks atop our cake. Tiered white cakes are foreign in a county where the recognized iconic wedding cake is a pyramid of cream-filled pastry balls called a pièce montée. Coffee and sugar fuelled the dancing that lasted until the early morning.

With bouquet and garter tossed we made our exit. Carried up the winding staircase, I fell into a well-deserved sleep under a duvet of feathers to awake a bright-eyed newlywed.

After breakfast on the patio of our room, a knock on the door announced the arrival of family curious to steal a peek inside the secluded manor where our first night was spent.

Mid day the lendemain, we arrived at the chateau to bid farewell to our guests over brunch. For many, this would be the start of their French vacation. For us, the end would signify a calm moment from which to begin our life together.

The choice to host a wedding in France proved to be no small undertaking. While pressure mounted as time neared, we were blessed with luck as everything fell into place. Looking back, I wouldn't change a thing. Every part of my memory of that day is bathed in resplendent beauty.


Related Articles
Editor's Picks Articles
Top Ten Articles
Previous Features
Site Map





Content copyright © 2023 by Melissa Demiguel. All rights reserved.
This content was written by Melissa Demiguel. If you wish to use this content in any manner, you need written permission. Contact Melissa Demiguel for details.