Indigenous Hearing Health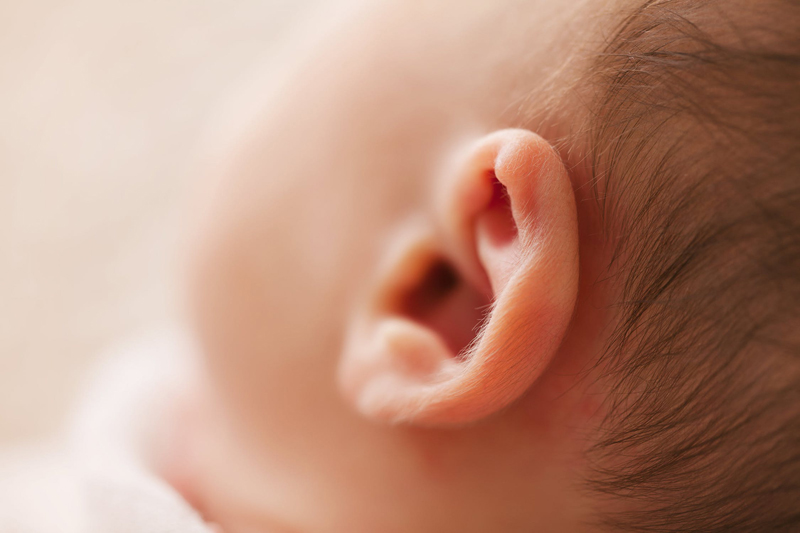 Hearing loss for Australian Indigenous peoples is a major health issue. It is a disease of poverty, frequently left untreated, with at least 40% of their children affected. Yet, sadly it's a treatable condition and if treated would give these children a much greater chance in life.

Recently I attended a Better Hearing Australia conference in Darwin, Northern Territory. Darwin is the home of the Larrakia people, the original custodians of the area and because of this the conference focussed on the hearing health of indigenous Australians. This is such a problem that the Australian government has set aside $3.6million for research into what is mostly a preventable conductive hearing loss.

The Northern Territory and indeed much of outback Australia is a dry, hot and harsh environment and the indigenous peoples who live in these areas struggle to live. Kelvin Kong, the first aboriginal ENT surgeon, told us the aboriginals' average life span is 17 years shorter than for the white population. Communities are usually remote and hard to reach while medical facilities are almost non-existent. Malnourishment is common. Life is hard with few modern conveniences. Houses are overcrowded often with 20 to 30 people living in two bedrooms and under these conditions hygiene is extremely difficult.

The speakers at the conference all work in the area of indigenous health. Joe Daby, specialises in ENT. He travels to remote areas of the country screening school children for eye and ear problems. He told us that holes in the ear drum are the most common causes of hearing loss in these communities - so common that he rarely sees a healthy eardrum. Peter Morris, Associate Professor of the Menzies School of Health Research (Flinders University & Medical Centre) told us most of the hearing loss is preventable but because it is left untreated it becomes a lifelong problem resulting in poor education, poor linguistic skills and lack of employment opportunities.

These are the things these professionals regularly see. Babies as young as 6 weeks are found to have bacteria at the back of their noses. This bacteria travels down the tubes to the ears where it forms what is more commonly known as 'glue ears'. Many children, in fact one in 3, in all societies get this condition but with treatment it clears up with no loss of hearing. However, in the indigenous communities it is usually undiagnosed and therefore untreated. By the time the child is six months old they will have bulging ear drums. By 12 months they'll have a continual runny nose and pus coming out their ears because their ear drum has burst. By three years of age the child will have skin sores and an examination of his ears will show dull and lifeless eardrums. Sadly, the mother often doesn't recognise any hearing loss and thinks the child has normal hearing. Treatment is difficult to administer. The mother needs to be educated about the importance of regular treatment and hygiene. Even blowing the child's nose can help because it removes some of the bacteria.

These professionals struggle constantly to educate the parents to give the children their medication. But in the overcrowded conditions when a mother has two children with ear disease and maybe another baby, a niece or nephew and her little sister to look after she cannot remember to give the medication. So she often gives it only once every two days or even once a week. Sometimes she will share the medication between sick children so none get the right amount.

If the condition can be caught early and if the correct medication is administered, children usually recover with little or no hearing loss. However, left untreated the reality is that these people will suffer for their whole lives. Ear disease results in a hearing loss, which in turn causes speech deterioration. If the child can't hear well they won't do well in school. But not only that because they can't hear instructions their behaviour can be inappropriate and then they are labelled as naughty. Sandra Nelson from the Menzies School of Research told us that one of the hardest things to get across to parents is that their child's hearing loss is causing their behavioural problems. School truancy is high and this results in illiteracy. Without an education life continues in poverty because they can't get jobs and so the same issues occur in the next generation.

Conditions for these peoples are deplorable. In Indigenous communities, often hearing loss is disguised by cultural differences and these people are seen as stupid. The answer lies in better housing, hygiene and education, something which is difficult and slow to implement due to the condition and remoteness of these communities.



Related Articles
Editor's Picks Articles
Top Ten Articles
Previous Features
Site Map





Content copyright © 2022 by Felicity Bleckly. All rights reserved.
This content was written by Felicity Bleckly. If you wish to use this content in any manner, you need written permission. Contact Felicity Bleckly for details.