Don't Try So Hard to be Happy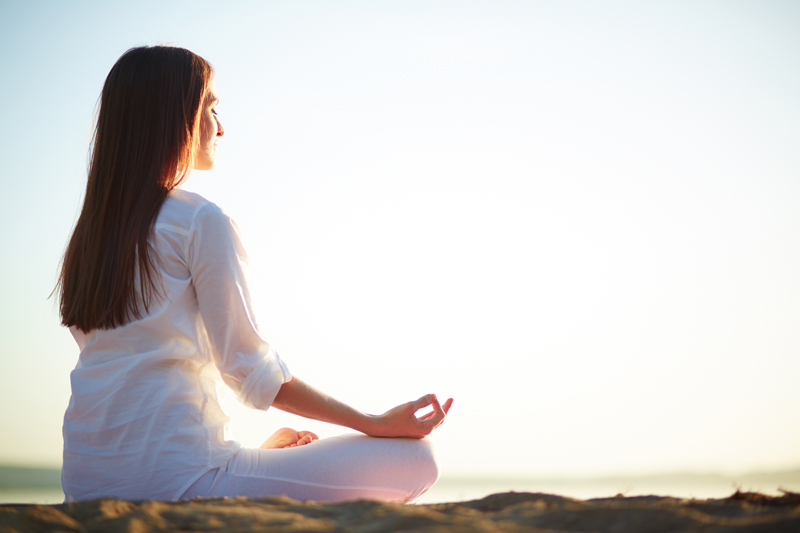 If you are on a quest for happiness, give it up because you will end up miserable. Happiness is a personality trait determined by your genes and slightly influenced by your environment. Only 17% of the population claim to be happy all the time. You can recognize these people by their attributes: Bubbly, positive and energetic. They handle rejection well and move on to the next person or project. They are innately able to reframe their stress and let it go. And these
cheerleaders
can really get on your nerves! I know that first hand because my husband and children would greet me in the morning, "Back off; it's too early for your cheerfulness!" I am one of the 17%!
Where do you fall on the scale of happiness? You can be joyful with some moderate worrying, joyful and always worrying, minimally joyful and predominantly worrying, or plain numb. There are many possible combinations.
Don't think that searching for happiness is always good because negative people have a lot to contribute with their reality check. Consider that if you are too happy, nothing further will be accomplished. You will not be motivated to improve and grow. There is an important relationship between destruction and creativity, failure and triumph. When nature or human nature destroys, we get into gear to rebuild to withstand the next onslaught.
Therefore don't get disheartened by the illusive search for happiness. Instead, aim for satisfaction and gratitude. Are you satisfied with the meal you had? Do you appreciate the beautiful day and the walk in the park? Do you appreciate the phone call from your friend? Here are some concrete suggestions to apply to your activities of daily living to accept where you are and to flow with whatever life conspires against you. Be prepared when it does:
Savor your sensory experiences. Enjoy the richness of the context. Act like a taste or smell tester and really experience and focus your perception. And remember don't eat the whole box of chocolates! Make it special, eat slowly and set a limit!
Set up for anticipation. Don't do what you love all the time because you will adapt and lose your sense of appreciation. Keep it fresh.
Become one with what you are doing; this happens when you get control over your actions. You know that you have the energy and the skill to do it like a smooth golf swing or a flavorful salad.
Balance your need to actively produce with passively receiving. Avoid boredom as it stops you from being in the flow.
If you feel frustrated, try to match your skill to what you are doing. Either boost your skills, or reduce the level of difficulty until you feel comfortable.
If you can't go any further in what you are doing, move on to something else. Don't beat your head against a wall. Know when to quit.
Make sure that what you do enables you to express yourself. Find different contexts to express your many strengths. There is no single context to express all your abilities.
Interact with friends and family. Forgive those people who have wronged you.
---
Debbie Mandel, MA is the author of
Changing Habits: The Caregivers' Total Workout
and
Turn On Your Inner Light: Fitness for Body, Mind and Soul,
a stress-reduction specialist, motivational speaker, a personal trainer and mind/body lecturer. She is the host of the weekly Turn On Your Inner Light Show on WGBB AM1240 in New York City , produces a weekly wellness newsletter, and has been featured on radio/ TV and print media. To learn more visit:
www.turnonyourinnerlight.com


Related Articles
Editor's Picks Articles
Top Ten Articles
Previous Features
Site Map





Content copyright © 2019 by Debbie Mandel. All rights reserved.
This content was written by Debbie Mandel. If you wish to use this content in any manner, you need written permission. Contact Debbie Mandel for details.