Q&A with Emily Preece Creator of Buddha Wheel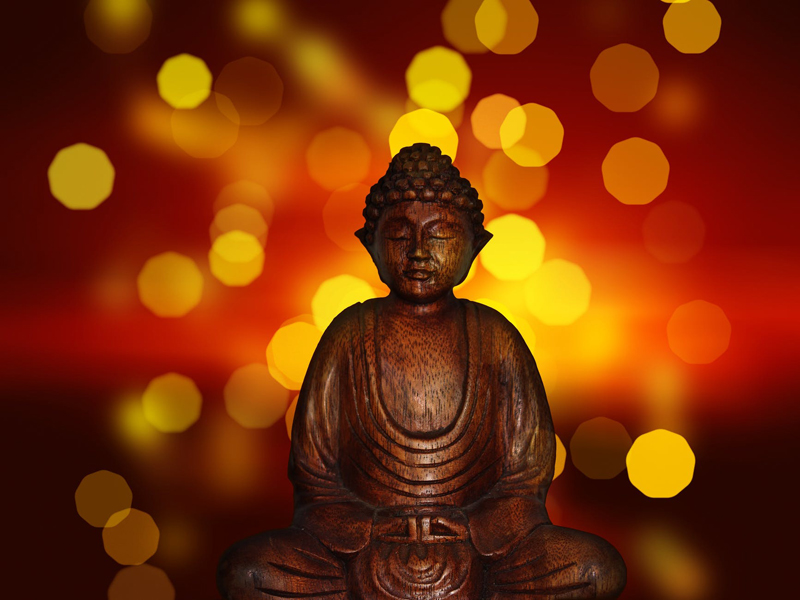 Your website says you spent 4 years working on the game. What
originally gave you the idea for the game, Buddha Wheel?
I have always loved Buddhist images - the way they communicate
without words. The Wheel of Life depicts many of the teachings in
Buddhism to be interpreted by the watcher, in their own time. After
owning a large framed Wheel of Life for a while (the only framed
picture I possessed :-) I noticed the 'beings' trapped in it and
wondered about their lives. I wanted to crawl inside the Wheel and
experience it for myself, perhaps even make it turn! The study of the
painting gradually turned into a working system, and then a game - to my surprise :-)
Why the combination of Lamrim, Lojong, Lorig?
BuddhaWheel returns to the root of what a functioning being is - a
stream of consciousness, moment of mind following moment of mind. In order to follow this I had to source the definition the types of mind experienced by a living being and the potentials of those minds - Lorig. In order to work with those minds and gain release from the Wheel a being has to tame and train the mind - Lojong. And Lamrim represents the external path - what that being does - whilst walking along the spiritual path. Its interesting to discover that these methods are very down to earth when the actual activity is measured :-)
I love the cards! How did you come up with all of them?
Once I had found definitions of the different minds held by living
beings I had to make them relevant to daily life - to understand what
the beings in the Wheel of Life are actually doing. So the cards took
quite a long time, asking myself questions like - 'What does 'Pretention' actually mean from the perspective of a daily action? What would be an example of it? What would a person with 'Pretention' do?' Its great to laugh at ourselves as we realise that we perform similar actions in our daily lives.

The amount of each type of mind was also very technical and relied on the statistics that make the game work - something that was worked out by lengthy testing.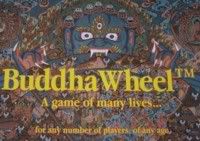 Buddha Wheel – A Game of Many Lives...
Buddha Wheel – A Review
You Should Also Read:
Budda Wheel
Buddha Wheel ~ A Review


Related Articles
Editor's Picks Articles
Top Ten Articles
Previous Features
Site Map



Follow @mommymystic
Tweet



Content copyright © 2022 by Samten Tsomo. All rights reserved.
This content was written by Samten Tsomo. If you wish to use this content in any manner, you need written permission. Contact Lisa Erickson for details.