Isle Maurice – Where French Honeymooners Go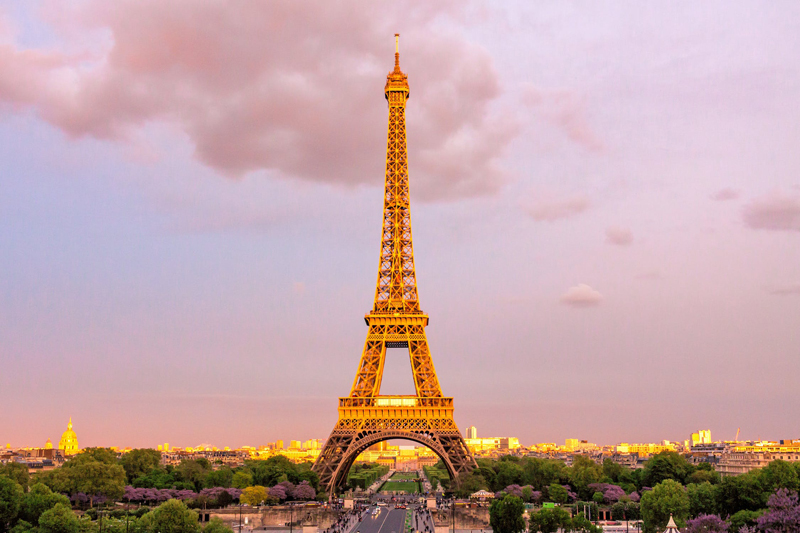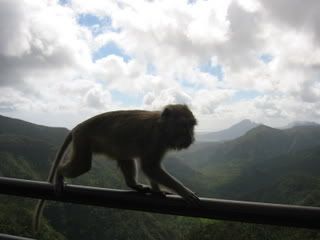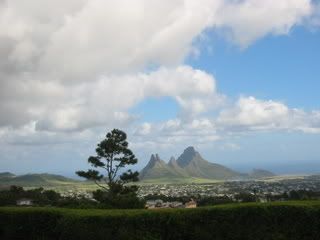 The pause between mariage and lune de miel gave me ample time to dog-ear the enticing pages of my Lonely Planet guidebook and stock my valise with swimsuits and sundresses. The coincidence of the French sales occurring in that same week further aided the padding of my vacation wardrobe.
We made sure to leave early with three hours to spare at the airport before takeoff, my husband's unsuccessful strategy for attaining an upgrade to lofty first class status. We picked up duty free liquor and sunglasses, the only staples missing from our vacation baggage, and boarded the aircraft for our transcontinental voyage.
The plane touched down on Isle Maurice after a sleepless night of nearly twelve hours airborne. We made our way through customs, and after being reunited with our luggage were whisked away by shuttle to out beachside hotel. The silhouette of the mountainous interior served as more of a welcome than the raw highway on which we travelled. Fields of sugar cane marred by various industries provided the backdrop we fought to remain awake to see. A relatively small island of roughly 2,000 square kilometres, we made the journey from airport to opposite coté in roughly an hour. As we left the thoroughfare and began to cut into countryside villages, I glimpsed out at the population noting the Indian lineage seen in the majority of faces. Even with homes built from cement blocks nothing is forever on this island ravaged by tropical storms every decade.
Upon arriving at the Trou aux Biches resort, as we entered the reception cabana I noted an air of summers past. Though this was a four star hotel thousands of miles from anywhere I'd ever journeyed, its rugged comfort was nostalgic of nights spent in wooden planked tents at Scout camp. We were escorted to our bungalow en face de la mer and wasted no time in cosying up with the bottle of champagne and fruit platter that awaited us.
Getting our feet wet, we decided that swimming was better left for the necessity of water sports, to which there were no shortage. We arrived in July for the cloud filled skies that accompany the breezy tropical winter. While the sun would escape long enough to encourage a good sweat, by the time you were suited up and ready to hit the water the chill had returned to change your mind.
In addition to the melange of Continental and Creole were a slew of activities to keep busy by. We ventured out by glass bottom boat, part of a three step plan followed by snorkelling and completed with scuba diving. Making it as far as the second, the complications of diving within the proximity of a flight intervened with our scuba plans. I found the reef uninspiring, though there were an assortment of beautiful teal and rainbow-coloured fish that called it home. To my dissatisfaction, I couldn't be convinced to remain submerged long enough to see much more. Chilled to the bone, I shivered myself warm on the boat ride back to shore.
Undersea walks and submarine rides are unique to the area, though we were unsuccessful at coordinating a trip. Planning at least a day in advance is key. Paddleboats and kayaks were enjoyable diversions that I indulged in, but waterskiing was the only thing able to lure me back into the water. A well versed river skier, I was warned that the ocean water was more rigid, however, I noticed no difference. Though it was enjoyable to ski again, the fun comes with a price: a sacrifice of ambiance. As you lay beached underneath the shelter of sugarcane-thatched roofs, the buzz of motorboats is ever present. The noise pollution is amplified by numerous vendors selling time aboard their vessels on account of Mauritian beaches being public domain. Within a span of half an hour we were approached by a handful of playful vendors pedalling their wares, a further invasion of privacy.
If you are searching for an isolated paradise, Trou aux Biches is not ideal. However, it does appeal to the throngs of French honeymooners lured there by the affordability of this remote retreat, the stellar service, and a summer in December. We made the acquaintance of a few other French couples on honeymoon while lamenting over the French loss of the World Cup Final. Though they didn't venture far from the hotel, their days spent lounging on the beach were contrasted by evenings of drinking rum laced coffees before choreographed spectacles. A lively house band provided danceable, nightly bar-side music, and the small casino offered good odds for gambling away all spare pocket change.
For those willing to venture outside the confines of a cushy hotel, the island has more to offer than its pulsing beaches. A rugged interior of mountains, waterfalls, and parks to traverse provide amble opportunity for adventure to those who seek it. We took an expedited day trip that proved to be the highlight of our trip in the expert hands of a competent taxi driver.
Traversing textile factories, we climbed to the butte of an inactive volcano responsible for the expulsion of the entire island from its fiery mouth. After pausing to appreciate the mountainous mural of countryside painted with brushy imported trees, we packed back into the taxi.
Guarded by a towering statue of Shiva, we paid our respects to his majesty as we entered the Hindu holy place Grand Bassin. With water from the Ganges River infused into the lake, dotted by temples and shrines, this site of pilgrimage was pleasant to visit. As we made our way down the steps to the waterfront, giant eels, the two with the taille of a pair of adult legs, danced beneath the reflections. I regarded them with a sense of wonderment that teamed with fear as they rose to the surface. Beautifully swathed Indian women lit incense performing puja as they offered fruit and flower buds in addition to the smoke. Families of monkeys stole the opportunity to lunch by unpeeling bananas and cracking open coconuts, gifts they believed were bestowed upon them. Stéphane and I slipped off our shoes and timidly entered the noisy temple. Our foreheads were painted with a third eye in the form of a red exclamation mark. We nodded to the assortment of deities, then bid them farewell.
Black River Gorges National Park with its waterfalls and hills blanketed in green looked a place to loose yourself in hiking. Without the time, we soaked up the overview before entering Chamarel's Couloured Earths where a Star Wars-esque landscape formed in the uneven cooling of molten rock rests within picket fences. The whole affair of visiting would have taken less than a quarter hour if we hadn't paused for a Creole lunch of samosas and spicy fish at the reasonably priced overlook restaurant. Though the different shades of earth promised are present, the scale of the landmark was smaller than I expected.
On the return trip we paused to briefly visit the capital city of Port Louis. The Blue Penny Museum, home to two of the world's rare and oldest stamps, is well organized and worth a visit for those who enjoy history. In the same Waterfront Market area is the unimpressive Craft Market. We found the Mauritius Duty Free shop to have more appeasing souvenirs like local sugar, tea and rum. I had projected a visit to the lively, outdoor Central Market as well, but our driver advised against it saying, " It is the seat of the drug trade within the city."
On a separate excursion, we planned a visit to the Pamplemousses Botanical Garden and Beau Plan Sugar Factory, only making it as far as the first. Within the garden's tooled gates a menagerie of imported species of plants live together in harmony. Such diversity, the result of Mauritius lying within the trade route, is demonstrated in the rare Victoria Amazonica Water Lilies that emerge from the pool as wrinkled fist shaped balls only to unfurl two meters in a matter of hours. By hiring a guide you are introduced to the flora and fauna for the nominal fee of two dollars. In our case, that included a slew of jokes with which to digest the knowledge. The nearby Adventure du Sucre had closed it doors an hour earlier than the guidebook suggested, so we were at a loss for time to experience sugar cane processing firsthand. Though the museum received rave reviews, we'll have to save the visit for the next trip!
The diversity in landscape is reason enough to warrant a visit from vacationers who enjoy a mild tropical climate with ample distractions to satisfy the adventurous for more than a week's time. Though Mauritius lacks the intimacy that we found in the Seychelles, it is reflected in the price with a night at the latter constituting three on Isle Maurice. The unsparing service is a point of pride among the friendly locals who leave you with the words, "We'll see you again." For the young or adventurous, the island of Mauritius provides an ideal retreat, honeymooners included.
You Should Also Read:
Mauritus Itineraries
More Information from Wikipedia


Related Articles
Editor's Picks Articles
Top Ten Articles
Previous Features
Site Map





Content copyright © 2022 by Melissa Demiguel. All rights reserved.
This content was written by Melissa Demiguel. If you wish to use this content in any manner, you need written permission. Contact Melissa Demiguel for details.