French Women - Behind the Façade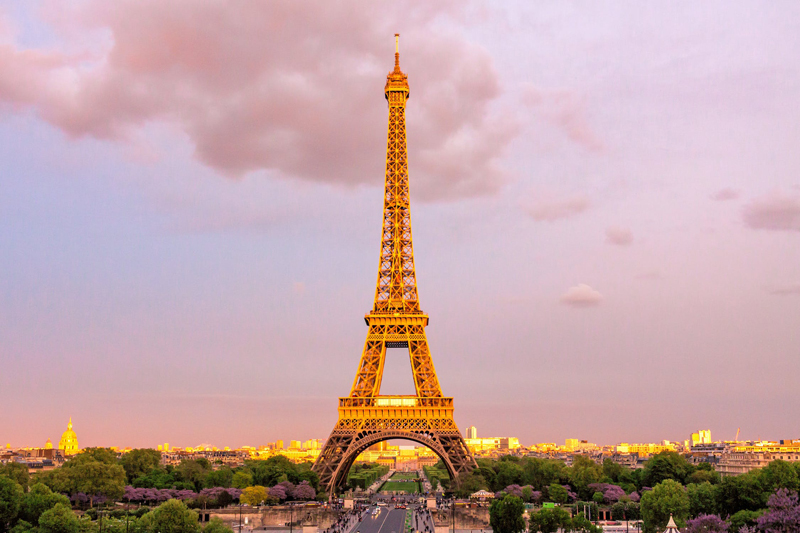 Step onto a subway train or duck into a crowded café and stoic faces will be there to greet you with evaluative stares. Then, with one last glance into your eyes they'll dismiss you. I've trained myself to respond with a reflection of their deadpan stare, saving closed-mouth smiles to flash only when warranted.

Though not everyone's expression verges on impassive, the toothy grins Texans use for greetings are out of circulation in Paris. To explain this phenomenon, some blame the temperature. They postulate that the frigid reception of strangers, often seen by outsiders as snobbery, is on account of the long winters that Parisians endure, while the sunny Southern welcome is a reverberation of the warm climate. This is hard to validate when summer temperatures in Paris have risen well into triple digits, rivalling those of the Southwest. The chaleur, or unbearable heat, combined with a lack of air conditioning in this old world country leaves me depleted, less the energy to force a smile.

Physical appearance is a tool that French women use to assess worth. We're not merely speaking of beauty, more the costume in which one is shrouded. An amie, a friend who happens to be a French doctor, recently shared an explanatory anecdote as to why she prefers the unassuming manner with which people are regarded in the U.S. As she approached the Air France business counter she was told with a point, "Madame, the queue for coach class is there." It was obvious to the woman perched behind the desk that the backpack she wore was evidence she didn't belong in the business section. With a once-over, your worth is assessed based on the marque of the bag you carry. Though my friend believes this objectivity to be less of a stigma in the U.S., I attribute it to a difference in customer service. In America the capitalist culture thrives on pleasing the consumer, where as in France customer service is nonexistent in business. Courtesy is dealt out with stinginess based on a judgement of appearance.

Maybe it is due to the weight placed on appearance that French woman, like all women, are extremely conscientious of their figure. The mindset with which they maintain equilibrium is explained in Mireille Guilliano's novel "French Women Don't Get Fat, the Secret of Eating for Pleasure." Each splurge is balanced by a small sacrifice. Rather than depriving yourself of what you hunger for, enjoy it in moderation. To counter the laden calories of a patisserie cake, climb the stairs rather than riding the lift, or, forego your breakfast croissant the next morning. Take pleasure in the sensuality of dining whether it is in sipping a glass of champagne or artfully presenting a plate. True to the title, French woman, in general, are very trim though they lack the sportive orientation that many American woman share. They maintain their shape not from sweaty sessions at the gym, but with portion control and the walking to and from engagements that their slower paced lifestyle permits.

After moving to Paris in my late twenties, the necessity of learning to speak French was apparent. The simple bonjour and smile with which I had previously greeted mutual friends has expanded into engaging conversation. The same women who seemed aloof, choosing to remain silent rather than speak the little English they were comfortable with, now share a mouthful. I have been forced to revaluate judgements as I've come to realize that though French women are slower in warming to new acquaintances, once a friendship is established there is a sound bond forged.

When I return home for holiday visits to Texas, my mother speaks of how my mannerisms have become different. There is something more reserved that wears off after a few days in her care. In time, my nature assimilates to my surroundings. When my mother says with squinty eyes, "Melissa, you seem very French!" I'll reply with a thank you, knowing that like the French women I have much to give, but I'll guard a bit for after getting to know you.


Related Articles
Editor's Picks Articles
Top Ten Articles
Previous Features
Site Map





Content copyright © 2022 by Melissa Demiguel. All rights reserved.
This content was written by Melissa Demiguel. If you wish to use this content in any manner, you need written permission. Contact Melissa Demiguel for details.