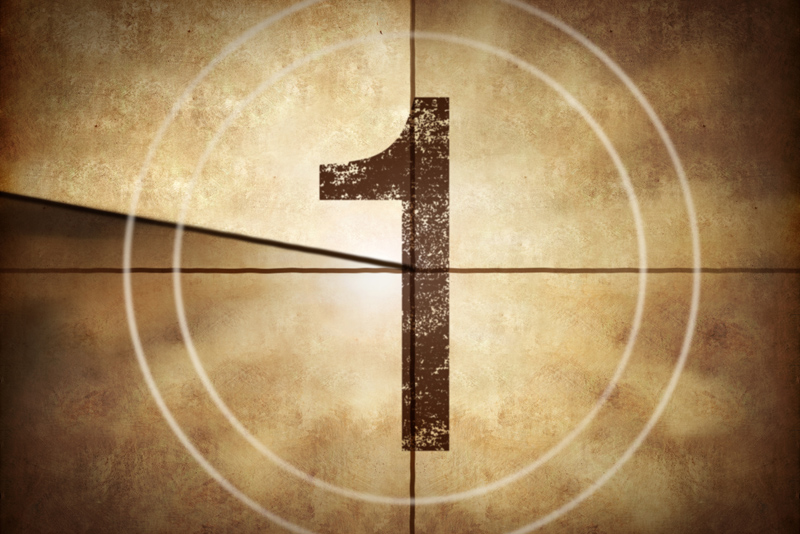 Why are we all so fascinated by celebrities and want to know everything about them? Some human psychologists say it's because we like to fantasize what our life might be like if we were one of them. Deep inside, we all want to be them.

We love to imagine what it would be like to have that much money and fame. When they have failures and weaknesses we almost feel superior to them for a moment. Watching their comings and goings is almost like seeing a movie that takes us away from our hum drum life. If that's true, then be prepared to be swept away by this week's celebrity shenanigans.

When asked recently by industry experts, "How do you promote a faith-based television movie like Amish Grace to Academy Members to consider for an Emmy nomination?" Veteran producer, Larry Thompson, replied, "You pray a lot."

New charges against Kenneth Starr say the fraud was twice as large as previously believed, and Lauren Bacall and Neil Simon are two of the victims, The Daily Beast's Jacob Bernstein has confirmed. Simon's alleged loss: $8.7 million.

Tween beat rocker Justin Bieber, 16, straining at chains from overprotective, domineering stage mom. Pals say the 16-year-old singing sensation is feuding with stage mom Pattie Mallette over everything from his diet and computer access to his new tattoo, luxury SUV and dates with Hollywood cuties.

Dennis Rodman's estranged wife Michelle is on a rampage over child support she claims her cross-dressing hubby never paid -- well over a quarter million dollars worth. According to docs filed in Orange County Superior Court, Dennis owes a whopping $305,244.67 in child support for his two kids.

California Pizza Kitchen in Bethesda, MD hosted Sasha Obama for her 9-year-old birthday dinner tonight. Michelle Obama, her two daughters and four of Sasha's friends had a wonderful time celebrating over dinner complete with a CPKids Sundae for her birthday dessert.

"Keeping Up With The Kardashians" trouble-maker Scott Disick was spotted walking on the corner of Beverly Drive and Wilshire Boulevard enjoying some shopping with a lady friend.

Former Family Rap artists Master P and his son Lil Romeo waiting in line at Chipotle Mexican Grill on Beverly Drive in Beverly Hills.

Karina Smirnoff and Denise Vasi pose at The 1st Annual "Muscle Milk Light" Women's Fitness Retreat in Beverly Hills.

Keith Urban and Nicole Kidman attended the 2010 CMT Music Awards at the Bridgestone Arena in Nashville, Tennessee.

Jessica Biel hopped on a bike on 'Late Night With Jimmy Fallon' to promote her new movie "The A Team".

Les Grossman, the foul-mouthed movie producer played by Tom Cruise in "Tropic Thunder," is getting his own movie, Paramount and MTV Films announced on Wednesday. Desperate to live long enough to see his young daughter grow up, Tropic Thunder star Nick Notle checked into a German medical clinic to battle a longtime addiction to alcohol and drugs. On May 18, Nick, 69, and his girlfriend, Clytie Lane, 41, checked into the exclusive Privatklinik in Germany, where he endured rehab therapy from the same doctor who treated Farrah Fawcett for cancer. "Nick looked like death warmed over when he checked in," an insider said.

Alex McCord will join all the ladies from Bravos hit show The Real Housewives of New York on a Reunion Special.

Kevin Costner testified before Congress on Wednesday, explaining how a company he's invested in already has the technology to begin cleaning oil from the water in the Gulf.

Lindsay Lohan has been approached by Donald Trump to star in the next "Celebrity Apprentice" season. The troubled starlet -- who claims her alcohol-monitoring SCRAM device was set off Sunday night when someone spilled a drink on her at the MTV Movie Awards -- is considering an offer to appear in the NBC hit if filming fits around her movie career.

Romance between Denise Richards and Richie Sambora is steaming up once again. The actress and the Bon Jovi guitarist have been secretly dating for weeks, sources say.

Clues point to an imminent wedding for Bradley Cooper and Renée Zellweger.

Jets quarterback Mark Sanchez battled pingpong legend Marty Reisman in an epic match at SPiN New York the other night. Reisman, 80, dominated the game, "proving that age and muscle isn't the most important factor in playing pingpong," said one observer.

Megan Mullally went unnoticed at Sunday's performance of Leslie Jordan's solo show, "My Trip Down the Pink Carpet" -- until she started laughing.

Angelina Jolie will play Cleopatra in a biopic based on the upcoming book Queen of the Nile, Cleopatra: A Life, to be published by Little, Brown. The iconic role, played by Elizabeth Taylor in 1963, is a good match for Jolie, the book's publisher says, because the actress "radiates grace and power, exactly the qualities that [author] Stacy Schiff finds in her biography of the most intriguing ruler who ever lived." The movie's producer is Scott Rudin, who was behind popular films Julie & Julia and No Country for Old Men.

Ricky Gervais has been cast in the next season of "Curb Your Enthusiasm."

Acclaimed actor Edward Asner has signed onto CMT's comedy pilot "Regular Joe."

From Wales to Hollywood to "Chicago" now Catherine Zeta-Jones has an appointment at Buckingham Palace. Zeta-Jones added a royal honor to Hollywood stardom when she was named a Commander of the Order of the British Empire Saturday by Queen Elizabeth II.

District 9" won eight prizes at The Hollywood Reporter's 39th annual Key Art Awards, which honor the best in movie marketing.

Robert Wussler, a visionary TV news and sports executive who presided over the CBS network at age 40 and later co-founded CNN with Ted Turner, died June 5 at his home in Westport, Conn., after a long illness. He was 73.

ESPN beauty Erin Andrews and her "Dancing With the Stars" partner, Maksim Chmerkovskiy, are inseparable after falling for each other on the ABC show.

Ok, enough day-dreaming....back to work!



Related Articles
Editor's Picks Articles
Top Ten Articles
Previous Features
Site Map





Content copyright © 2022 by Trina Boice. All rights reserved.
This content was written by Trina Boice. If you wish to use this content in any manner, you need written permission. Contact Trina Boice for details.