How to Grow Out of Childhood Insecurities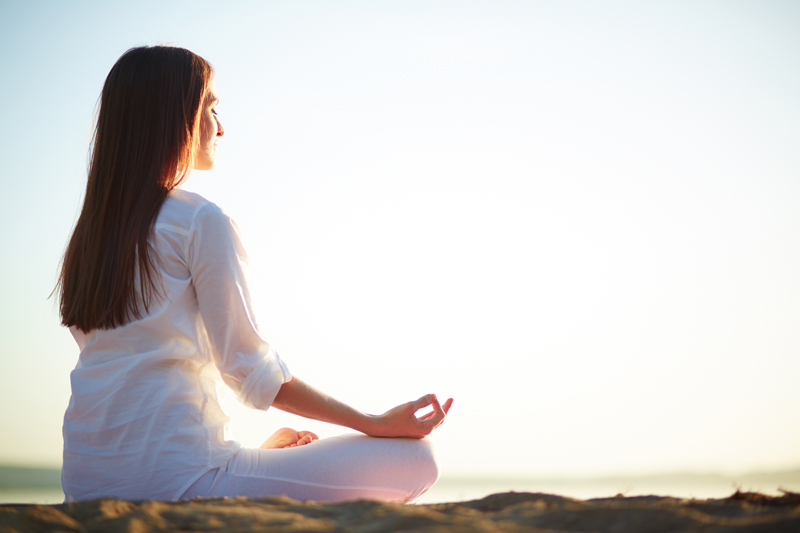 "Oh, it's just baby fat," "He's just a bit shy," or "She's not a math student." Children overhear what well-meaning adults say about them. These comments are usually followed by an optimistic prediction: "Don't worry! They grow out of it." However, what if they don't? Not all adults get over their childhood insecurities; instead most baby boomers in my stress-management workshops still carry them around like heavy baggage feeling unattractive, angry, anxious or insecure.
Nancy, a retired, feisty school teacher, divorced, about 60 years old, wept openly and bitterly during a stress-management session because her mother tried to get her to diet throughout childhood. She felt her mother did not love her unconditionally and could not accept her for who she really was inside; instead, she kept eating even more. Nancy was holding on to past issues allowing them to bother her in the present. I said something daring to her: "I think you are taking that old resentment out of context!" The group looked up at us ready to watch a duel at high noon.
Parents form the original relationship that colors all of our other relationships. Many therapists believe that we
marry
one of our parents. Inside all adults still remain various conflicting emotions rooted in childhood: A longing for approval/ love along with the fear of abandonment/ smothering.
Adulthood liberates us or does it? It is a time of freedom when we are no longer dependent children being told what to do and what not to do. And that's the way to grow out of it: To try to hear the offending remark or see the whole painful scene in its
entire context
, not just what we are projecting, exaggerating or distorting. That tree we climbed as a child gets taller every year we describe it. In order to put old issues to rest we need to recall them, objectify them and remove the stinger.
What happened with Nancy? Well, she did admit that her mother apologized to her when she confronted her 15 years ago. Her mother explained that she loved Nancy so much that she wanted her to be a healthy weight and to have more opportunities since society is prejudiced against overweight people. She didn't realize she was making her feel bad; she just wanted her to feel good and direct her as a parent. "You are the best thing that ever happened in my life," her mother told her. She was simply behaving the way she was raised by her mother. Ironically, Nancy was still holding on to those remarks about her weight out of context, omitting the loving reconciliation. She could blame someone else, her mother, for what was currently going on in her life without assuming personal responsibility! Isn't it time to let go?
Here are some suggestions to grow out of it and get over it:
Compare who you are today with the child you were then. Go back and bring the issue to the present. If you had a face full of acne then, but are clear-skinned today, you can release the memory by seeing how much you have changed and improved. If the class bully called you fat and ugly, imagine that bully today as an adult who is fat, ugly and in prison.
Consider your old issue the way you would a nightmare; reframe it with a new, happy ending. Re-dream it with a positive spin to detoxify it.
Stop seeing yourself as a victim. Your parents and teachers may have been acting out of love and selfishness all rolled up into one. They had to deal with their own emotional struggles while raising you like earning a living and dealing with death, divorce, job loss and accidents. It's not all about you!
Try to identify a pattern concerning your childhood shame - without the drama! This can help you reevaluate and adjust your present relationships. It might help you to write a shopping list of what bothered you most during childhood and the things that you feel guilty about. See the pattern and shift your current behavior.
---
Debbie Mandel, MA is the author of
Changing Habits: The Caregivers' Total Workout
and
Turn On Your Inner Light: Fitness for Body, Mind and Soul,
a stress-reduction specialist, motivational speaker, a personal trainer and mind/body lecturer. She is the host of the weekly Turn On Your Inner Light Show on WGBB AM1240 in New York City , produces a weekly wellness newsletter, and has been featured on radio/ TV and print media. To learn more visit:
www.turnonyourinnerlight.com


Related Articles
Editor's Picks Articles
Top Ten Articles
Previous Features
Site Map





Content copyright © 2019 by Debbie Mandel. All rights reserved.
This content was written by Debbie Mandel. If you wish to use this content in any manner, you need written permission. Contact Debbie Mandel for details.