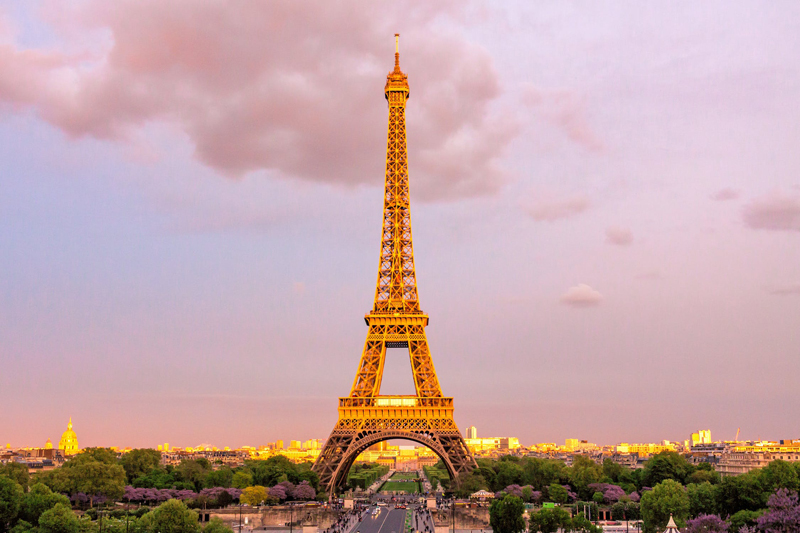 Friendships are maintained by invitations extended to dine ensemble. While sipping wine and enjoying artfully presented plates, conversation is cornerstone. Around the intimacy of the table a certain connaissance is forged.

With a rendez-vous having been set, little preparation is required of the invitee. Apporting a bouquet of flowers, bottle of wine or dessert to compliment the dinner serves as a token of appreciation for the arrangement of an evening spent together. By choosing to host the next gathering, you return the favour full circle.

Diner diversions commence, like clockwork, with an apéritif. In this hour before dinner, champagne and liquor are served with a garnish of appetizers. When friends live in close proximity, an invitation may be issued solely for this cocktail hour. The snacks grazed as conversation begins to stir: chips, dips, nuts, cheeses, and olives are elements sure to spoil any appetite. None the less, the fixture of an aperitif offers a grace period for those running late, a mixer to introduce new friends, and a welcome sure to warm up guests. As liquor bottles are reposed into cabinet hideaways and the hostess beckons you to table, the hour for the repas has arrived.

Motioned to take your allotted chair, seated about the clothed table wine goblets are filled and water is administered per request before the entrée is presented. The composition of this initial plate is at the discretion of the chef, as are all. Sliced melon and prosciutto ham, scallops in a creamy saffron sauce, mascarpone stuffed pears, shrimp salad filled avocado halves, buttery escargots, or a simple pottage are some of the limitless possibilities for this light first course. Everyone having savoured their portion, plates are removed from chargers making way for the plat principal.

The French have coined the gourmet appeal of a simple dish presented artfully on assiette. Though many, such as my beau pére, wouldn't consider it a proper meal without some variety of meat, I opt for fresh fish when entertaining. Grilled or baked, glazed in a creamy sauce, the plat principal is complimented by a portion of grain or legume. A loaf of pain bought fresh from the corner Boulangerie rests à table in its entirety, ready to be broken into morceaus. Rarely is a plate left unfinished when served in this style, a manageable portion in contrast to the serving size of an American restaurant.

A considerable amount of time has already been spent once dinner plates have been cleared and the hour has arrived for an assiete of frommage to grace the table. With the acidic compliment of a vinaigrette washed salad, the cheese plate is often composed of a wheel of brie, a round of fresh goat cheese, and a wedge of Roquefort, along with any other pick from the extensive aged variety. A course I've grown fond of while living in France, I enjoy my cheese in slivers tucked into French bread. To mange salad after dinner seemed backward initially, but I now find it indispensable paired with the gout of frommage, washed down with smoky red wine.

For the truly gourmand, a title lovingly given to those who enjoy their food in abundance, dare it be translated to gluttonous, the meal is incomplete without a final course of dessert. As simple as assorted boules of ice cream, a fruit tarte or, peut etre an array of hand made pastries from the bakery case, dessert is usually taken with coffee or an infusion of tea to wash down the sugar. Saving room for dessert after a three-course meal is one of the mysteries of French portions.

To enjoy a taste of the unique ambiance experienced in France, incorporate any of these attributes into your next dinner party. There is no right or wrong fashion in which to entertain; joy comes from the experimentation and discovery. Before moving to Paris I rarely hosted dinners, whereas now it is souvent a pleasure to invite friends chez moi. Invaluable in setting the mood and table are wine and the presentation of several aesthetically pleasing plates. Take your time enjoying the delicately prepared food in the company of friends…it is these simple pleasures that embody the French joie de vivre.





Related Articles
Editor's Picks Articles
Top Ten Articles
Previous Features
Site Map





Content copyright © 2023 by Melissa Demiguel. All rights reserved.
This content was written by Melissa Demiguel. If you wish to use this content in any manner, you need written permission. Contact Melissa Demiguel for details.