Starting an English Garden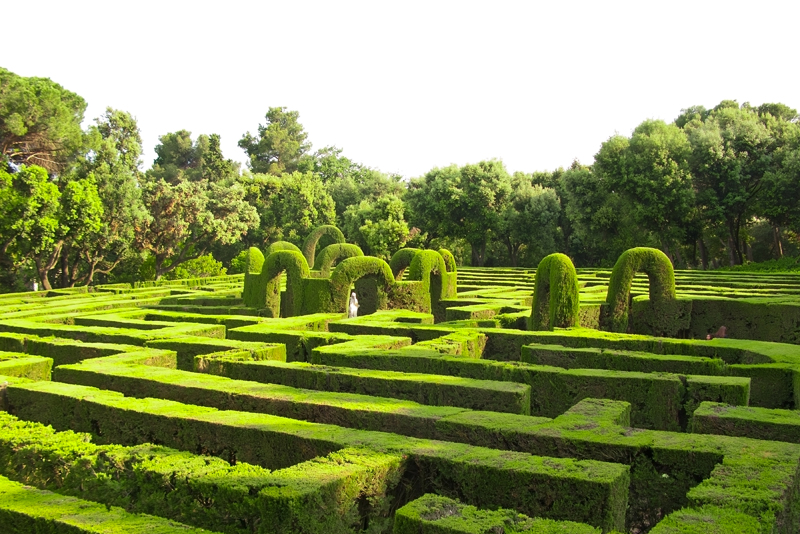 All beautiful English gardens start with a plan. Even if you don't have time or money to do everything at once (and who does?), a general garden plan will save you the time and work of having to move things around later.

To start designing your English garden, think about dividing your property into sections, popularly called garden rooms. The entry way is one important section, inviting people into your home. Depending on the size of your property, you might have up to a dozen additional rooms, such as an entertainment room (where you'll have your dining table and chairs), a secret garden (where you'll sit in seclusion with your cup of tea and a good book), and a cutting garden, (so you can cut flowers for the house without making a dent in the "public" part of the garden). You might have a separate spot for a vegetable garden, and some herbs near your kitchen door so you can quickly run out and snip a few for dinner. But don't forget that most traditional English cottage gardens mingle herbs and vegetables with their flowers.

Add a work area for your compost pile and possibly a shed to store your tools. This should, of course, be out of sight of most visitors, but still be convenient for you.

Once you've gone all around your property and decided on a placement for your garden rooms, connect them together with paths.

The path leading to your front door should be about five feet wide in order to allow two people to walk together comfortably. This path should lead directly to the front door to save time. This doesn't mean it has to be straight. It can be a little bit curved, if it seems appropriate for your landscape. But most visitors and delivery people will appreciate the shortest route to the front entry.

Other pathways can be narrower, and can also meander. In fact, you want people to slow down when they visit your garden so they can appreciate it. So, winding paths are appropriate for the more informal areas of your garden.

Once you've laid out the garden rooms and connected them with paths, you're ready to start your English garden. Choose one section to start with, make it beautiful, then move on to the next section.

Invest in the important things first. A fabulous fountain or sculpture is worth the pleasure it will bring you for years to come, so it's worth spending more on one great focal point, rather than buying a lot of little inexpensive items.

If you want an arbor or fence, spend the money on sturdy ones. Nothing looks sillier than an arbor that's tilting over from the weight of a vine growing on it.

Also do any heavy excavation work early on. Putting in a concrete sidewalk or a stone retaining wall will usually make a mess and you don't want the additional stress of worrying that the workmen will ruin your prized rose bush.

So, you've made a plan, you've invested in important accessories, and you've done the heavy excavation work. Now you're ready for the fun part -- planting!

Check the rest of the English Garden site for tips on planting your English garden.

Buy my Kindle book on Amazon:


You Should Also Read:
What is an English Garden?
Focal Points in the English Garden


Related Articles
Editor's Picks Articles
Top Ten Articles
Previous Features
Site Map





Content copyright © 2023 by Carol Chernega. All rights reserved.
This content was written by Carol Chernega. If you wish to use this content in any manner, you need written permission. Contact Carol Chernega for details.