2006 Emmy Awards Has Big Winners, But No Real Suprises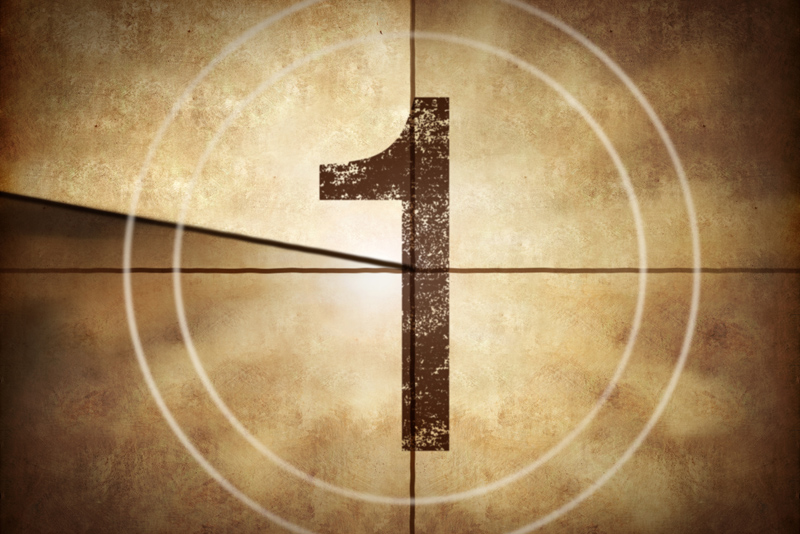 The 58th Annual Primetime Emmy Awards aired last night on NBC, and surprisingly was relatively controversy free.
Conan O'Brien, onboard for his second year as show host, opened the evening with a skit showing him trying to get to the Emmys. During the skit, he ended up crashing various other show sets, including "Lost" (meeting up with Hurley who advises him not to go down the hatch), "The Office" (he crashes through the ceiling and then professes his crush on Pam), "24" (interupting Jack's call for help), "House" (he gets a once over by the doc), "South Park" (where he comes out of the closet, but Tom Cruise doesn't) and "Dateline NBC" (walking in on another of the show's famous child sexual predator investigations).
"This is my second time hosting, and as you'll see...third times a charm," O'Brien deadpanned once onstage. "And remember when you pick up your award, don't say 'Wow this is heavy!' Of course it's heavy! It contains the crushed dreams of four other people!"
He then segued into a song-and-dance number adapting the tune "Trouble" from the hit Broadway musical "The Music Man" to reflect NBC's recent ratings problems: "We got trouble, right here at NBC, with a capital T and that rhymes with G, as in 'Gee, we're screwed!'"
Following the first two awards, O'Brien returns to the stage and explains that the reason most award shows run long is because there are no real consequences. He then points out legendary comedian Bob Newhart sitting in a glass capsule and announces that there is only three hours of air inside, adding, "If the Emmys run one second over, Bob Newhart dies."
During the broadcast, tributes were paid to both Dick Clark, who joked about keeping his segment short to save Bob, and to legendary producer Aaron Spelling, who passed away earlier this year. Clark was honored by an introduction by "American Idol" co-host Simon Cowell and a performance of the "American Bandstand" theme song by Barry Manilow, who postponed hip surgery to appear on the show. It proved a wise choice for Manilow, who also picked up his second Emmy award for Outstanding Individual Performance in a Variety or Musical Program. "This goes into the operating room with me tomorrow as a good luck charm," exclaimed Manilow.
Spelling was honored by actors from the many shows he has produced over the years, including the original three Charlie's Angels, Farrah Fawcett, Kate Jackson and Jaclyn Smith, as well as "Dynasty" stars Joan Collins and Heather Locklear, and Stephen Collins from "7th Heaven." Absent from the tribute was Spelling's daughter, Tori, who also starred in his hit show "Beverly Hills, 90210." Due to a family fall-out with her mother Candy, over Spelling's will, Tori was excluded from the tribute and sat on the opposite side of the theater from the rest of the family.
Some of the most satisfying wins of the night, for me, were "The Office" for Outstanding Comedy series, Mariska Hargitay ("Law & Order: SVU") for Outstanding Lead Actress in a Drama series -- guess third time really was a charm for her!, "24" for Outstanding Drama series, Keifer Sutherland ("24") for Outstanding Lead Actor in a Drama series and the rockin' Jeremy Piven ("Entourage") for Outstanding Supporting Actor in a Comedy series.
There were others that really had me scratching my head and wondering if those who voted actually saw all the nominees. Megan Mullaly ("Will & Grace") is a fine actress, but Jamie Pressley was far more deserving of the Outstanding Supporting Actress in a Comedy Series for her scene-stealing portrayal of Joy on "My Name Is Earl."
While most winners took a comedic approach to their speeches, the funniest speech of the evening came from Greg Garcia, the winner for Outstanding Writing for a Comedy Series for the pilot episode of "My Name Is Earl," who took an unusual approach to his thank-you's: "I don't have time to thank everybody that I should so I thought it would be easier to mention a few people that I do not want to thank. My eighth-grade social studies teacher, who told me to sit down and shut up, because I wasn't funny -- no thank you, Mr. Mackadoo. My boss when I was a P.A. on 'Step By Step'...who used to make me clean gum off the executive producer's shoe...no thank you, tonight I do not share this with you."
And have no fear, no Newharts were harmed in the making of this Emmy broadcast. He was sprung from his prison just in time to help Conan O'Brien announce the winner for Outstanding Comedy Series.
*****
For the complete list of Emmy Award winners, including those in the Creative Arts categories that were announced on Aug 19, click here.
*****
For an inside look at attending the Emmys, Jenna Fischer, one of the stars of the Emmy-winning show "The Office," has posted her experiences and personal photos at her blog. Congrats to her and the rest of the cast for a great job on the show!
---------------------------------------------------------------------------------------------------------
You Should Also Read:
Emmys.org
Jenna Fischer's Emmy Blog Posts
2006 Emmy Winners List


Related Articles
Editor's Picks Articles
Top Ten Articles
Previous Features
Site Map





Content copyright © 2019 by Michelle Snow. All rights reserved.
This content was written by Michelle Snow. If you wish to use this content in any manner, you need written permission. Contact Trina Boice for details.