Paris Schools of Language – La Sorbonne vs. Alliance Française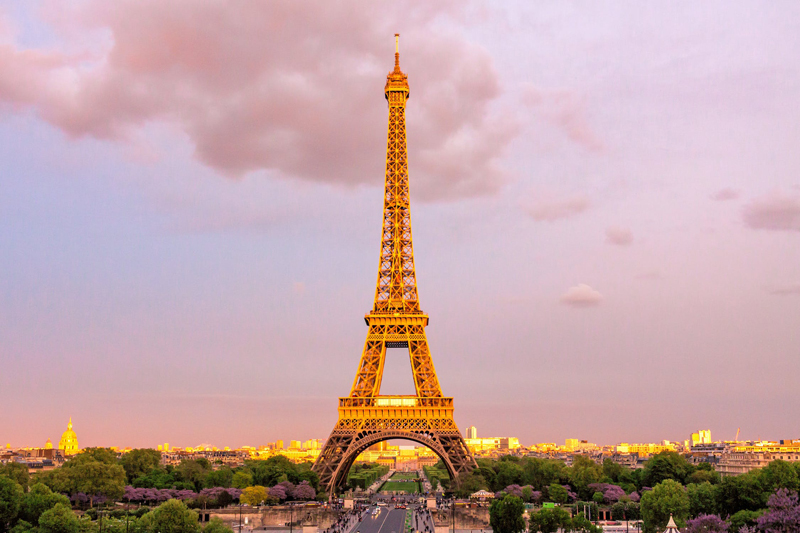 As summer tumbles into fall, I find myself again part of the back to school rentrée. When assessing options for intermediate French language instruction, a reflection back on two distinctively different methods helped to aid my decision. By weighing the merits and shortcomings of la Sorbonne against those of Alliance Française, I was able to find my niche in the classroom for another session.

After floundering time away in high school French classes, I entered Paris some years later with little foundation. When autonomous workbooks and computer programs gave few gains I came to realize that I wouldn't acquire French by simply "sleeping with the dictionary." No, the matter required professional intervention within the confines of an intensive course.

Skimming the Internet I uncovered a schedule of language and civilization classes offered by the Sorbonne. Immediately I was intrigued by the opportunity to attend a university abound with such history, and I found myself shortly thereafter enrolled in their program.

Located within a few metro stops from la Sorbonne is the Maison des Etudiantes where a majority of the language classes for foreign students are conducted. One by one, we, debutant students, each found our places in rigid chairs, tucking our legs beneath the tables that flanked the ancient interior of our classroom. Little time was allotted to playful introductions. After an exchange of names we dove into the instruction, the routine of which our days would be comprised.

The program moved at a breakneck pace with the majority of each day spent copying notes from the blackboard. Pausing to answer questions and ask students to use her grammar models to implement new vocabulary, Madame Leon rigidly conducted her lessons. When the hour to read fiction from the pages of our textbooks had arrived, the close of the day was near. Amazing was the fact that I found myself able to comprehend her delivery, spoken only in French. A component to her four-hour discourse of grammar was the hour spent with a phonetics teacher. A break for the pen as well as the brain, we parroted back phrases into headsets, only to listen in return to the dissimilarity between our pronunciation and the orthoepy of our model.

Once the train returned me home, the task of digesting the content of each day's notes was overshadowed by the evening's devoir, something I came to loathe. Devoir, a word that has multiple translations, can describe a duty or the task of homework, but also means an exercise fait en class, a less confrontational way of titling a test. These lengthy homework assignments were promptly corrected the next morning. After an evening spent in procrastination, I found myself working late into the night for fear of the shame in having to recite the phrase, "C'est n'est pas fait, my devoir hasn't been done."

Throughout the intensive three months dedicated to introductory French, I progressed from answering questions with "Je ne comprends pas, I don't understand," to struggling with managing my newfound vocabulary into a comprehendible response. For the first time in France, I began to experience the liberty of being self-sufficient.

My course at the Sorbonne had come to a close, yet I still felt intimidated speaking French. Though I had advanced to an intermediate niveau, I realized that most of the classroom hours were spent writing. When it was my turn to address the class, it was rare for a sentence to escape in its entirety without being corrected. I lacked the confidence to bavard. Spoken French became my focus for the next group of classes in which I would inscribe, and for this I sought the help of Alliance Française.

From the premier jour, I felt welcomed by the casual climate of the classroom, a stark contrast to my prior experience. Instead of formally addressing our teacher with vous, she asked that we call her tu. Making the distinction of saying you as either vous or tu is the cause of much confusion in the onset. With no rhyme or reason, we moved from one activity to the next, speaking with our neighbors and collaborating to make presentations. There was no monotony and no devoir. The diversity of culture and age present differed from the homogenously young group at the Sorbonne. Also appealing was the calendar of events organized for students that included museum visits and tours of obscure places. I passed six weeks before realizing that the instruction I was paying heavily for was available without charge in the form of conversation. By simply using what I knew I was building confidence, but little more.

Though the academic approach offered by the Sorbonne does not appeal to everyone, it is tailored to give serious students a comprehensive knowledge of French language. At times the technical nature of French grammar proves daunting. You can expect to leave class with a headful only to be accompanied by more devoir, but progress is the reward for your dedication. Those lacking the drive required of a university course will find their calling in the unassuming air of Alliance Française. Positioned on the same boulevard, Raspail, with similar fees of roughly 800 euros per month, the choice between schools is a matter of taste and priority, to each his own.

You Should Also Read:
Cours de Civilisation Francaise de la Sorbonne
Alliance Francaise


Related Articles
Editor's Picks Articles
Top Ten Articles
Previous Features
Site Map





Content copyright © 2022 by Melissa Demiguel. All rights reserved.
This content was written by Melissa Demiguel. If you wish to use this content in any manner, you need written permission. Contact Melissa Demiguel for details.