Bridal Fashion Tips for Mismatched Bridesmaids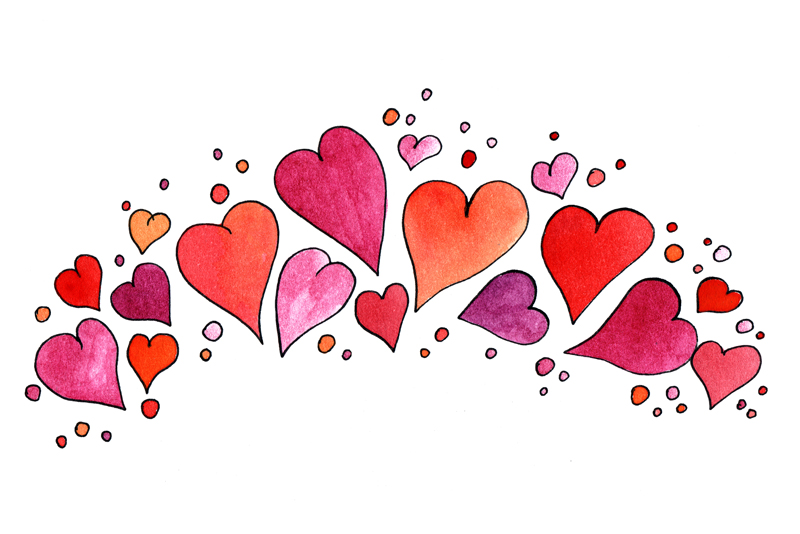 Selecting your bridesmaid dresses is one of the most fun, albeit difficult aspects of wedding planning. The thought of finding the perfect dress for a group of completely different women (in size, shape and style) is often a daunting task for a bride. Luckily, the trend of mismatched bridesmaids dresses is in full force, and with the right parameters, this style creates a gorgeous group of ladies.

Following the current trend has the potential to go perfectly right or disastrously wrong. It is a matter of finding cohesion in variety, and in doing so your bridal party will look effortlessly put together while enhancing the individual style and shape of each maid.

Consider the following tips for a mismatched bridal party. Keep in mind, these guidelines are for the bride who maintains a little more control over the final dress choices rather than allowing her girls on a free-for-all dress selecting mission.

1. Choose from the Same Designer
Selecting different dresses by the same designer will ensure continuity amongst your group. I recommend this tip whether you choose the same dress for all your ladies or while opting for mismatched dresses.

The dresses will all be of the same quality and designer style, while also ensuring the color is the same. For example, if you simply tell your girls to choose a dark purple dress, you will be shocked to see how different dark purple is from one designer to another.

Additionally, there may be a design detail (a flower, ruching, beading, etc.) that appears in a designer collection which will bring the look together despite selecting different dresses.

2. Same Hem Length
Hem length is important for any bridal party, but especially so with mismatched dresses. Simply asking your girls to choose a short dress may prove disastrous in the end. You could easily end up with mini-dresses, knee-length, tea-length or anything in between. This looks sloppy in matching dresses and even more so with a mismatched bridal party.

When choosing your mismatched group ensemble, set a parameter for hem length, whether at the knee, floor-length or anything in between. This brings the group together for the effortlessly cohesive but different look.

3. Same Fabric
Again, continuity makes this trend look flawless and choosing the same fabric for each dress helps get you one step closer. Pick a fabric that you love which is appropriate for your wedding date, venue and style. This sets a standard for your maids, while still giving them the freedom to choose a silhouette fitting for their shape. This also guarantees color equality if the dresses are in the same color block; as an example, a purple satin will indefinitely look different than a purple chiffon.

4. Color
Tip number 3 brings us to choosing the color or colors of your mismatched bridesmaid dresses. There are a number of options to take in selecting the color scheme:

* Same color scheme, different shades: Choosing the same color scheme can have a beautiful effect on the bridal party's look (e.g. the ombre effect - another current bridal trend). Selecting varying shades of one color and carrying it through the group (each maid in a different shade) is gorgeous when following the other tips to maintain some level of continuity.

* Same Color, different silhouettes: This is a more subtle take on the mismatched trend. This choice leaves little doubt that each woman is indeed a bridesmaid, but also encourages individual style and comfort in choosing a dress of their liking.

* Different colors: This is a daring choice, but if done right is gorgeous for a bride planning a bright, vibrant and colorful wedding. To pull off this look and still remain chic, choosing the same dress with little variation between each one is helpful. Also, matching flower colors to the dresses brings the look together. Whether each maid carries a bouquet of flowers in a hue matching her own dress or an array of flowers matching each dress in the party, pulling this theme together is imperative for success.

5. Same dress, different strap detail/neckline
Many designers offer strap detail and neckline variations for a dress. This is a great option to add flare to the group while still maintaining the look of a bridal party. Each lady can choose a different neckline such as strapless, halter or one shoulder depending on her personal style, but the group will look put together in the same silhouette and color scheme.

6. Statement Accessories
If you decide to choose one dress for all your maids to wear, consider allowing them to each choose their own statement necklace to set off the final look. You can set color guidelines or let them pick at will. This creates a modern but cohesive (there's that word again!) look for your party. Jewelry is also a fantastic way to celebrate your ladies' individual style while sill keeping your picture perfect wedding theme in mind.

Despite underlying fears of the dreaded bridesmaid dress, the mismatched dress theme brings new life and new hope to maids around the world. Even with guidelines set by the bride, bridesmaids feel relief in knowing their style and comfort are at the forefront when following this trend.


Related Articles
Editor's Picks Articles
Top Ten Articles
Previous Features
Site Map





Content copyright © 2023 by Christina Marie McBride. All rights reserved.
This content was written by Christina Marie McBride. If you wish to use this content in any manner, you need written permission. Contact Christina Marie McBride for details.