Cherokee Proverb on Inner Turmoil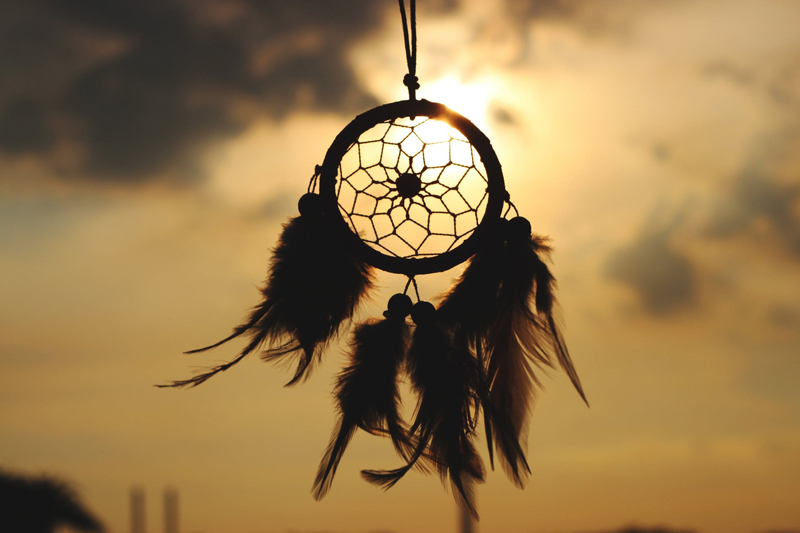 "Don't let yesterday use up too much of today." - Cherokee Proverb

The same can be said about tomorrow. Keeping our thoughts tied up regretting what happened yesterday or worrying about what might happen tomorrow does indeed use up too much of today. We can use this Native Wisdom as a springboard towards healing. This pearl of wisdom aligns with other master teachings of the world and therefore aligns with universal truth. Heed this wisdom and don't let yesterday or tomorrow rob you of what you have today.

Thinking too much about the past, be it one hour ago, yesterday, or years past usually leads us to dark places. There we find regret, guilt, resentment, anger, grief, shame, etc. Thinking too much about the future is often much worse because that is where fear resides. It presents itself as doubt, worry, anxiety, and panic. Going either direction on the timeline, the only vehicle that gets us there is our own mind. Period. As of this writing, no transport has been invented that will take us backward or forward in time. We alone have that power within us.

Power that is unharnessed and wild often becomes destructive. Sometimes, that's what happens in our minds and results in anxiety so infused with the spirit of fear that we end up in a state of full blown panic. In most cases anxiety and panic attacks are a result of fear that has been built up and is out of control like a runaway train. Our bodies have been magnificently designed to react to danger by a "fight-or-flight" response system. In these moments we are programmed to either fight like a lion or run like a cheetah.

As we worry excessively about what will happen next in our lives our bodies naturally respond by releasing chemicals or hormones designed to help us survive in true physical danger. The problem is that our bodies cannot tell the difference between a real, physical in-the-moment threat or one that we are imagining in our minds for the future. As we mentally hop on that runaway train our minds set off a physiological response and our bodies start to demonstrate fight-or-flight responses and the chain reaction begins.

As panic takes hold fear makes our skin crawl as we tremble. We also feel shortness of breath, heart palpitations and chest pains, dizziness and nausea, hyperventilation and feelings of being smothered. During this time our precious body releases large amounts of adrenalin into our bloodstream as it faithfully prepares to defend us. Fear is an emotion that evolved to protect us from real physical danger that occurs during the timeframe of the present moment.

It has been said that danger is real, fear is a choice. Ground yourself in the present moment and know that you have power and authority over your thoughts. The fight lies within the battle to take control of your mind. By calling upon your inner spirit, the flight becomes one where you may mount up with wings like Eagles.




Related Articles
Editor's Picks Articles
Top Ten Articles
Previous Features
Site Map





Content copyright © 2022 by Jacqueline Olivia Pina. All rights reserved.
This content was written by Jacqueline Olivia Pina. If you wish to use this content in any manner, you need written permission. Contact Jacqueline Olivia Pina for details.