PTSD and Native Communities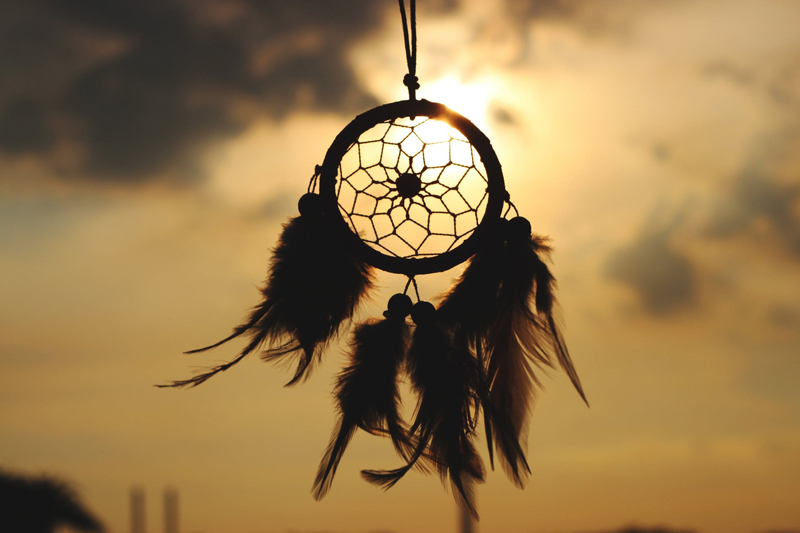 As a race, the Native population in North America has experienced an unusual amount of trauma. The results have been very clear emotional, physical, and behavioral responses to this trauma. Post-traumatic stress disorder (PTSD) is a common form of psychological injury. PTSD is a condition many continue to suffer from within tribal communities. From a spiritual perspective, PTSD can be viewed as negative energy trapped in the body that can be experienced individually and collectively. The ways in which this energy manifests is almost as varied as the personalities of its victims. Emotions ranging from subtle irritations to outbursts of violence and rage are common responses to PTSD. But there is hope that by recognizing the symptoms and then working on releasing and healing the pain we are able to gather our energies in the present and recover our direct link to our blessed Creator. The dark robe of victimhood can be dropped and replaced with a shiny new robe of freedom and victory. This is not an unrealistic attempt at saving the world. It is however, a starting point for renewal. Like a death and rebirth, dropping the shadow self and reclaiming the energies of the soul can lead to a new life.

According to facts about PTSD, it's natural to be afraid when in danger. It's natural to be upset when something bad happens to you or someone else. The difference is when the fear and anxiety persist weeks or months later after the event, it may be post-traumatic stress disorder. Dangerous events on Native reservations usually do not pertain to hurricanes or war, they pertain mostly to bad accidents or violence. Feelings of stress and fear remain after the danger is over and can start at different times for different people. Signs of PTSD may start soon after a frightening event and then continue. Other times, the signs and symptoms develop months or even years later. PTSD can also be a result of vicariously indirectly witnessing/experiencing another's trauma. That means we can feel the emotions of the trauma or violence even though it happened to someone else. Toxic fight or flight stress hormones are released in the body in response to the emotions, regardless whether the trauma is our own or someone else's.

Symptoms of PTSD can manifest as bad dreams or nightmares, flashbacks, or feeling like a scary event is going to happen again so there is always a sense of doom. Other common symptoms are uncontrollable fearful thoughts, worry, guilt, sadness, shame, feeling alone, trouble sleeping, feeling on edge, angry outbursts, thoughts of hurting or attempting to hurt self or others. With suicide rates so high on Native reservations identifying and treating PTSD could save lives.

Keep in mind that people can take action only for themselves, as this work begins from within. People can always work to guide others in the direction of smooth ways along the path, but if others do not have ears to hear, they will not listen. Each person steps onto the path according to their own heart, their spirit. It's good to assist anyone that is ready to courageously step onto the healing path, but their footsteps must be their own.

When symptoms of PTSD are recognized as illness resulting from injury, healing work can begin. This illness cannot be detected by the usual physiological tests such as blood work or MRI's, but the symptoms manifest often as destroyed lives. The causes of PTSD include living through or witnessing something that's upsetting and dangerous, outside of the normal human experience, including but not limited to: being a victim of or seeing violence, car accidents, or the death or serious illness of a loved one. Sadly, opportunities to experience these types of events are all too common on Native reservations.

PTSD can be treated with various therapies and medications although treatment is not the same for everyone. Alcohol and drugs are often used to self-medicate in an attempt to soothe the suffering but serve only to intensify the symptoms. Many tribes are seeking answers in the traditional wisdom of their Ancestors. There is hope that the healing work of the Ancestors expands into the new generations as they emerge into a new Earth.

PTSD facts adapted from the National Institute of Mental Health educational materials.




Related Articles
Editor's Picks Articles
Top Ten Articles
Previous Features
Site Map





Content copyright © 2022 by Jacqueline Olivia Pina. All rights reserved.
This content was written by Jacqueline Olivia Pina. If you wish to use this content in any manner, you need written permission. Contact Jacqueline Olivia Pina for details.