Ireland's Woman Presidents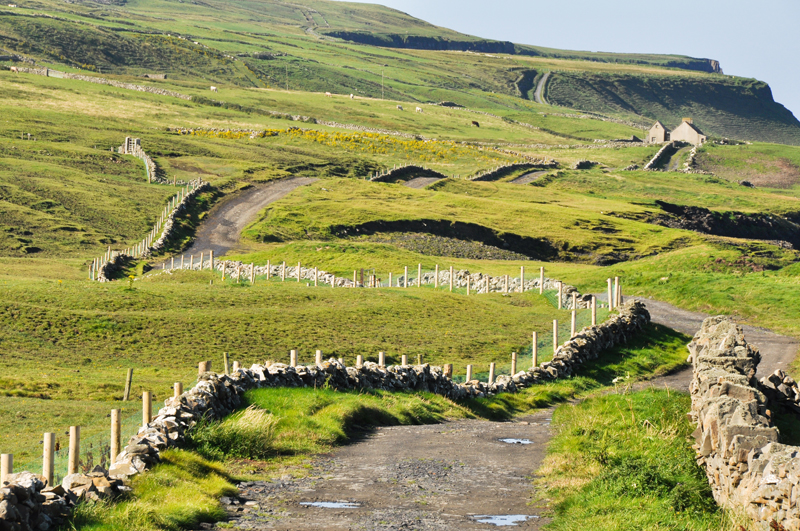 The two 'Mighty Marys ' - Ireland's two woman presidents have done a great deal to subtly influence change and reform in Ireland, both in office and in retirement. As head of state, both Marys - President Mary Robinson and President Mary McAleese - have had a transformative influence on Irish culture. While the office of Irish President has mostly a ceremonial role, the President does have a considerable consultative role and influence. Their cumulative three terms of office saw many 'firsts' for Ireland and turning points in the modernisation of Ireland.

Mary Robinson was the first woman to be elected president of the Republic of Ireland. A County Mayo girl, following a legal career and a time in the Irish Senate (Séanad), she was elected president in 1990 for a seven year term. She was nominated for the ballot by a consortium of political parties and was the first Irish president to be elected as an independent. Her human rights concerns gave her an international platform that led to her being invited to take up the position of High Commissioner for the United Nations. It was because of her human rights activism and the potential for doing good work on an international stage that persuaded her not to stand for a second term of office in 1997.

Since leaving her United Nations work, she has created the Mary Robinson Foundation, with a special interest in climate change. Her principle concern is and has always been safeguarding social justice for others. Global climate changes are creating many demographic shifts, which marginalises and isolates groups. Mary Robinson's foundation works to ensure that there will be climate justice for these disposessed people around the globe.

The young girl from Ballina has gone far and learned how to push the social boundaries early on. While her family had 'mixed' Protestant and Catholic antecedents, her marriage to Protestant Nicholas Robinson caused a temporary family rift that was successfull mediated early on. Her non-sectarian life and ethos was surely a positive influence in the early days as the British and Irish governments felt their way to negotiating the peace that ultimately led to the Good Friday Agreement of 10th April 1998.

It was the second Irish woman president, Mary McAleese, who was head of state for that historic event. McAleese also has the distinction of being the first president of the Republic of Ireland to have been born in Northern Ireland. Belfast born, it must have been particularly poignant to have been in office when the Northern Ireland and the Republic began their long road to peace. McAleese served from 1997 until 2011 and was elected unopposed for her second term of office.

Social justice and anti-sectarianism have been the hallmarks of her presidency. Signficant bridge building with Northern Ireland and the Republic is likely to be her greatest and most lasting legacy to the island of Ireland.

In retirement she has been active in the Council of World Women Leaders. She was recently in the Irish news for campaigning for a 'Yes' vote in the referendum on legalising gay marriage. Her son Justin openly 'came out' as gay during the campaign and McAleese actively supported him and the'Yes' campaign. While McAleese is a practising Roman Catholic, she has liberal views that do not necessarily coincide with current doctrine. She has advocated the ordination of women, as well as marriage equality. Her presidency coincided with the investigation of clerical abuse in Ireland and court proceedings against the Church.

Ireland has a tradition of calling strong, spirited woman 'mighty.' These two Marys have been 'mighty' and done much to change the evolving Irish culture at home and abroad.




You Should Also Read:
Irish Referendum Day


Related Articles
Editor's Picks Articles
Top Ten Articles
Previous Features
Site Map





Content copyright © 2022 by Bee Smith. All rights reserved.
This content was written by Bee Smith. If you wish to use this content in any manner, you need written permission. Contact Bee Smith for details.