Sunday Mornings at the Market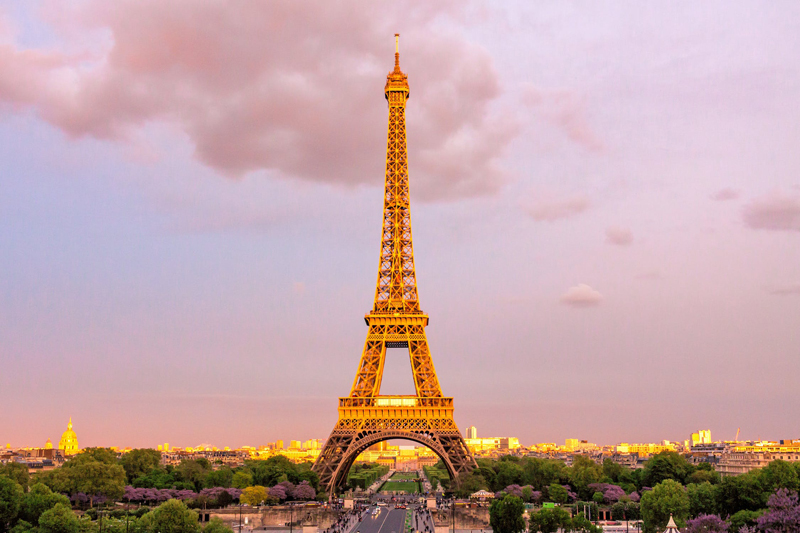 My Sunday morning ritual involves a sleep-in, cooking brunch, and a jaunt down to the market. Come noon, empty basket in tow, I gather the courage to enter the commotion. Making my way past tablecloths among other household odds and ends, cheap clothes and shoes rub elbows with fruits and vegetables. Stalls of vendors are laid out in a patchwork trimmed by aisles abuzz with shoppers. I stock my basket with ingredients that promise to inspire creativity in the kitchen, then splurge on flowers or clothes with the change left in my pocket.
I love the noise of competition: sellers chant lists of items and prices like grocery receipts, a song of fruits, vegetables and numbers. In buying quantities of produce I choose the lot grouped into a pannier. "Je voudrais celle-la," I say pointing at a basket of pears for two euros. What you see is what you get.
Under an awning the Boucher sells meats: deplumed chickens crane limp necks to peer over at the pig, not so lucky with its pale pink head sitting on a plate. Animals share their window space with jellied slices of fish loafs and pates, tastes I've yet to acquire, and potato, carrot or celery root salads concocted by the traiteur.
Green layers of mold grow like flowers on pallets of cheese at the fromagerie. Madame advises that aged varieties have "plus de gout" but I prefer the mildness of the freshest goat cheese to spread on toasted bread or crumble into salad. I take home a parcel wrapped in waxed paper and she throws in several glass pots of artisanal yogurt to try. "Merci, c'est très gentil," I thank her.
In the Poissonnerie the fish lay on beds of ice. After choosing a few fillets of pink striped salmon marked 5 euros, I ask the fishmonger for tips on how they're best prepared. Merchants never run short of opinion.
At the herb merchant I want one of everything, and at 50 cents a bundle it's worth it. I gather dill, basil, parsley, cilantro and mint, happy not to have the plastic boxes to discard that house the wilted grocery store specimens.
Food bought, I choose a bundle of orange tulips for the table, eye second hand books on art and photography, handle rolls of lacy ribbon, and sort through the fripe at the my favorite stand, a rectangle of tables littered with cast-off but well taken care of clothes.
There is no particular reason my market is any different or better than yours. It is noisy and crowded but the products are diverse and the prices good. Arabic is spoken nearly as widely as French between vendors and prices fall as time ticks into the afternoon. By 2:00 the market square is littered and empty.
Market shopping is as much about the interaction between vendor and client as it is about the products themselves. In an age where computers and hustle-bustle are principal ingredients in our day, a trip to the market is the antithesis. Expect to wait in line for a few minutes before weighing and paying your vegetables.
An element of the unexpected adds to the allure. Branches of yellow-pommed flowers are passed out of wide-mouthed baskets when the season arrives. November brings Beaujolais Nouveau where the year's batches of young red wine are tasted and celebrated. At the market scratch tickets are fished out of cane boaters hats allotting bottles to winners. Last year I had two! A parade of Portuguese drummers once happened by giving the afternoon a thumping pulse. You never quite know what will unfold.
Streaming out of the square, a parade of grey-haired ladies roll their trolley carts homeward. The Sunday market has also become a fixture in my week for its simple pleasures: the sea of color, din of activity, interactions with the cast of characters, fresh air and with a little luck, a kiss of sun.
I was gifted this purse-sized book just recently. It gives useful information on locations and types of products sold at many key Paris markets.


Related Articles
Editor's Picks Articles
Top Ten Articles
Previous Features
Site Map





Content copyright © 2023 by Melissa Demiguel. All rights reserved.
This content was written by Melissa Demiguel. If you wish to use this content in any manner, you need written permission. Contact Melissa Demiguel for details.