Psychic Meditating and Gardening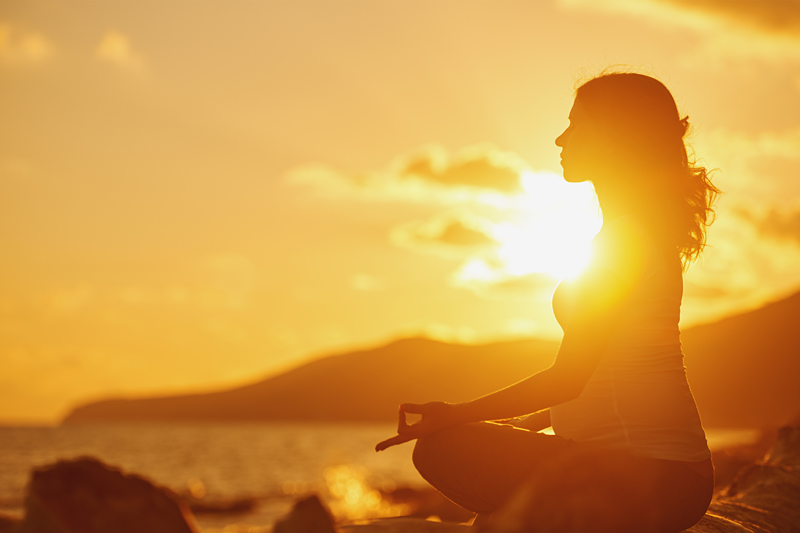 (This article is a recap from last summer. It feels propriate this time of year to offer it again. Blessings, Elleise.)
Seasons change, economies change, people change and somewhere between the stars and gardening we are the closest in seeing the beauty of it all!
Insightful messages are for everyone and sometimes apt to be found in small packages. If fresh herbs and vegetables aren't tempting enough to reacquaint ourselves with nature, the wisdom gardening has to offer us just may.
It was this past summer's planting when I first began to notice a golden rule of thumb playing out in my garden. I remember specifically the excitement of getting everything from seedlings and biodegradable starters to new plants and compost broken down from seasons before. Carefully, rows were spaced and marked. Plants were stabilized by cages and compost made with a wealth of vegetation scraps.
I began to notice something other than my strategized plan for canning growth. Strays, popping up everywhere! Initially, I had been tempted to pull these tiny waywards or give them to someone else. However, there was something tugging at my soul that prompted me to wait and see what would happen; Maybe there was something I would learn if I didn't force my issue? Maybe everything would be o.k. if I did without in wanting the garden to look and act a certain way?
Now the plants I purchased were absolutely beautiful and spoiled. They were tended with extra compost, watered daily, supported with shiny little "houses" and gushed over day and night with time re-leasing vitamins. For the waywards I had run out of cages, but in a sense felt comfort in allowing the wayword's right to grow. They were weak and very thin, but endearing just the same. I remained firm in not removing the "little guys."
Weeks passed. The plants that wanted for nothing flowered greatly. They were all the same height, sturdy and confident. They did everything a plant should do, bearing fruit with the luxury of additional foliage as the season continued. The little guys simply remained little. Still a tiny voice inside reminded me to wait.
I began to feel a bit annoyed and silly with this new concept. What if I ruined the entire plan with this new line of waywards? What if these little plants take from my quality purchased, sturdy, larger plants and we receive less than what was projected. "No,(the voice chuckled) trust there is a reason."
Halfway through the summer a horrid infestation of something I've never seen before hit the garden. I was reluctant to use chemical pesticides. Sometime during the night the foliage diminished by over 60 percent. Jawl dangling in the wind, I was devastated. Finally, with an inward sense of defeat I consented in removing some of the waywards.
Looking back over my shoulder I saw the little guys, lifeless and wilting through a decision I had made. Rising to my feet looming over them, I wondered if this wasn't nature's definition of remorse and vision.
Many things raced through my mind, mostly having to do with the unbalance and transition we've seen over the years. For a fraction of an instant I wondered, could one action, one person, one thought make a difference against the odds? Though I knew the answer to these questions, as well as understanding it is especially warranted under exactly these types of conditions, I also knew it was hard to see, especially when you are amidst of transition.
Quickly, I had made the stingy decision to place the waywards in a situation where, if they decided to grow, they would have everything they needed - deep inside the gofer holes around the garden. Truly if I was meant to see something, these holes would certainly further the cause.
Gradually my spoiled plants regained some strength and began to produce new foliage. Little by little my struggling waywards continued to shrivel, making me feel even worse for carrying out an executive decision and then trying to fix it. I felt saddened and even guilty. I avoided my place of gardening for at least a week busying myself with other duties and relying on the elements to cover my absence.
Finally, I decided to face the garden I had left behind. It was time. Upon arrival something interesting caught my attention. My spoiled, pampered plants had succumbed to yet another infestation, leaving most barely hanging to the sides of their shiny little houses. My struggling little waywards, however, were not so little anymore. In fact, observing more closely, I noticed they had learned not only to make due as the going got rough, but flourished by leaning on eachother for support.
Their trunks were thicker, more sturdy than the pampered plants and had begun to harvest fruit. The waywards continued in withstanding frigid night temperatures, cloudy skies while producing even larger ripening tomatoes, cucumbers, peppers, and something I simply did not recognize but tasted wonderful just the same, than their predecesors.
I found that season, my personal reasons for courage, change and moral of my garden story. Never, beyond ever underestimate a wayward! They may not be polished or have much in the way of extras, but come ready and willing to handle the unexpected just the same. They have learned from experience and stand on their own two feet (roots). They utilize the overlooked and answer to a dream bearing no shortcut.
When given the chance, proof will be their product! They are resilient, enduring, full and rich to the core. They give back to those granting the opportunity a demonstration of accomplishment, belief in shear determination and integrity only an original could ever hold.
Clairvoyantly Speaking Group Link
Elleise
Clairvoyance Editor
www.Elleise.com
You Should Also Read:
Elleise.com
Clairvoyantly Speaking Group


Related Articles
Editor's Picks Articles
Top Ten Articles
Previous Features
Site Map





Content copyright © 2023 by Elleise. All rights reserved.
This content was written by Elleise. If you wish to use this content in any manner, you need written permission. Contact Karen Elleise for details.