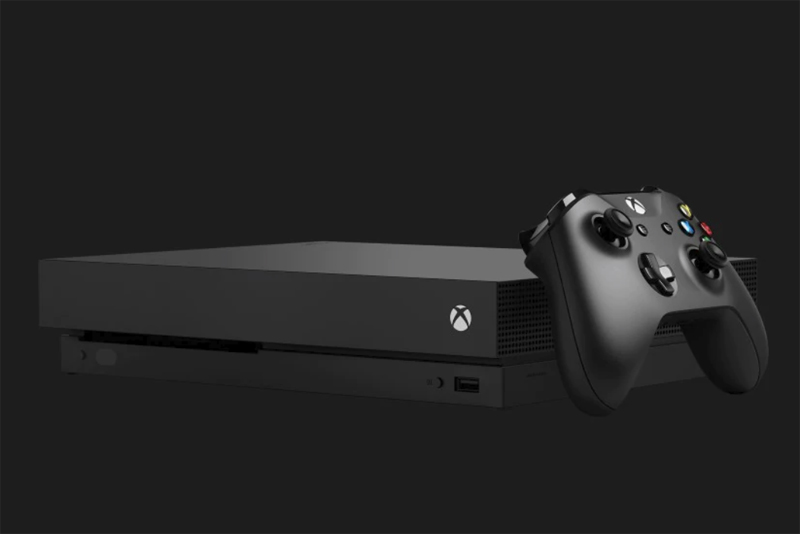 Let me first admit that I'm a Guitar Hero fan. I adore playing all of the Guitar Hero games, and we have multiple guitars in the house (for multiple platforms) so that we can jam together. When Harmonix turned over Guitar Hero III to another company, I was really curious what they would choose to do next. I am THRILLED with the result - Rock Band, which combines together all the fun of singing karaoke, playing guitar (lead and bass) plus DRUMS!!!
My boyfriend is in several bands, and he plays lead guitar, bass guitar and drums. I love to sing. So we have played many, many games in all of these genres (including the Donkey Kong Konga game which is surprisingly fun). We were quite interested to see how the Harmonix guys would merge these variety of instruments into a single game.
First, the instruments. The guitar is FAR better than the guitars previously released for Guitar Hero. The buttons are "full fret" making the much easier to press. You don't have that annoying ridge line. You get TWO sets of buttons in fact - one for easier guitar solo play. You have sound settings. I can't say enough about this guitar. The only thing it lacks is stickers :) Really, couldn't they include a sticker set or two, to customize the thing? A minor flaw :)
The drum set is REALLY cool. It comes with a stand and it has a very nice feel to it. My boyfriend complained a bit about the wood sticks not being smooth, but heck, you're not paying for high quality sticks here.
There is a four-plug USB hub so you can actually plug all these items into your XBox 360 :) And there's a few headset adaptors, and a microphone. We already had several of these.
Now for gameplay. The graphics are visually lovely, although really, with up to four people playing and singing, the background stuff is pretty meaningless. The screen is taken up by all of the progress bars and alert bars and so on. I do have to comment that the customization for your characters is AWESOME. You customize their style of movement (punk, rock, etc), their facial look, hair style, eye color and much more. Plus you can buy all sorts of great outfits in the store. Never mind equipment. They really went overboard in this area.
I found when I played an instrument whose track was on the far left (the lead guitar, for example) that I could easily see the "overall progress" bar showing how everyone in the band was doing. I could see that the drum guy was doing poorly and slipping down into the red. However, when *I* was playing the drums - and the visual for my drum track was on the far right - I had NO idea how well or poorly I was doing. That overall band progress display was on the far left (past the other instruments' tracks) and there was no way to watch both my own drum note list and see how I was doing at the same time. So you almost need to designate whoever is playing in that far left track as the "band alert person" to yell out if someone is doing not so well.
The band works as a unit. If for example the drums are doing poorly, but the guitarist is doing well, the guitarist can use their energy the rev up the crowd which helps everyone in the band. So the guitarist can save the drummer, for example. On the other hand, if the drummer is really bad, after a few failures, the crowd gives up. You can't have the remaining players try to play the song out.
Which brings up one of my only complaints about the game. Let's say you start a band "Asia" with the leader being a drummer. Now any time Asia wants to continue on their career, the drummer MUST BE PLAYING. In real life, band members change positions sometimes. You have a drummer who also likes to sing. But here, if you have a position set as the leader, the game can't be played (with that band and the songs it's unlocked) without that instrument being played. We found that really annoying. You should be able to say that person X now wants to play instrument Y and keep going.
Now, interestingly, my boyfriend plays the drums. He found the drum pads AWFUL to use and thought they were broken. We swapped off and he took over guitar while I played with the drums. I did a 100% performance. So it's something about the way you hit them. I *think* they have to be hit pretty close to dead center, with a sharp rap. I'm not a drummer so undoubtedly I'm not hitting them "technically right" but I am able to sail through many songs on easy with 100%. So it's a matter of getting used to how they work.
The vocal / mike track is much like any karaoke game, and you "yell" to activate overdrive. It's a lot of fun. I did try several songs with a mike stand setup so I could play guitar and sing at the same time. It was a lot of fun - but part of the mike track is "cowbells" where you're supposed to thwap the microphone in time to the beat. Unfortunately if you're busy playing the guitar or drums you no longer can thwap the microphone. I tried yelling "POP" and it worked about half the time, if I used a very snappy sound to my POP. Still, it's a shame you can't sing and play because of this.
The songs in this list are GREAT. I really love some of them, and there were few that I simply didn't like at all. It's cool that they have multiple venues per location, instead of the Guitar Hero games where there was just "one Boston" and so on. You have to actually earn a Van or Bus or whatever to move on to a new city. You actually build up a fan base as you go, and lose it if you do poorly. That is all very cool. On the down side, the progression of songs is rather odd. You can play 2 songs you like in Boston, and then go to Chicago and play the exact two songs again to earn more stars there. The songs seem to unlock slowly. I'm also not overly fond of several modes where you have no idea what songs are coming up until 2 seconds before the songs begin.
They do have a training mode and solo mode, but really you figure the great appeal of this game is to play with your friends, using the various instruments. So we found that interface - where you are stuck with a single leader, and it is very much one-person-one-instrument oriented, to be a bit frustrating. Sure, I love playing drums - but I love playing guitar too! Sometimes I love to sing. It didn't seem like it should be THAT bad to let a person switch instruments once you'd unlocked a bunch of venues and songs.
Finally, I really like that right from the start you have access to all difficulty modes, and can set them by person. So if you have a really great guitarist in your family, and someone who is perhaps younger or just getting started, the great guitarist can set themselves to difficult and the younger person can set to easy and both can have a really fun, challenging time.
I am really looking forward to new song downloads too, and imagine that could make this game last years and years and be just as much fun.
Highly, highly recommended if you can get your hands on this thing. We were there right when the store opened to get our hands on ours, and it sold out immediately. Well worth tracking down!!
Buy Rock Band from Amazon.com
You Should Also Read:
Rock Band Song List
Rock Band Walkthrough


Related Articles
Editor's Picks Articles
Top Ten Articles
Previous Features
Site Map



Follow @lisavideogames
Tweet





Content copyright © 2022 by Lisa Shea. All rights reserved.
This content was written by Lisa Shea. If you wish to use this content in any manner, you need written permission. Contact Lisa Shea for details.