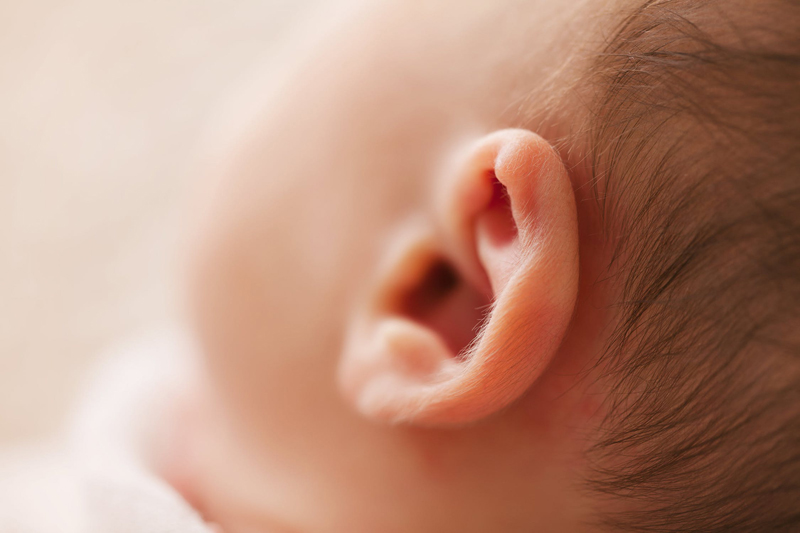 Many hearing aids, and in some cases people with a Cochlear Implant, will require that you have a hearing mould.

For a behind-the-ear hearing aid, the ear mould connects to the aid with a plastic pipe and channels the sound into your ear canal. It holds the aid firmly in position and can help give you clearer sound.
An in the ear hearing aid may also be created from your ear mould. The aid, while exactly the shape of your ear, is hollow and the electronics are inside the mould. The purpose is to create mould and aid together for greater comfort.
A cochlear implantee may have an ear mould to hold the processor in place particularly if they have small ears.

An ear mould was traditionally created by your hearing aid dispenser by filling your ear with a special plaster or gel. When it hardened he pulled it out and sent it to a mould maker who created one which would fit snugly in your ear. The process does not hurt although it is a little strange and perhaps uncomfortable, but does not damage any of your ear or ear canal. However, technology available today allows a scan to be made of your ear and a mould created with computer software.

You may have a mould made of a solid hard plastic sometimes with sections cut out to allow the air to still flow into your ear. Other moulds may be soft (silicon) and bendable but still 'stick' to your ear. To avoid chaffing and to make the mould stay in your ear you may also need to insert a gel.


Over the years, I had a number of ear moulds. The first was a hard plastic one with holes cut out to allow the air flow. Later I had a hearing aid shaped to my ear and still later I had a soft silcon mould. I found the best one was the hard mould with the holes cut out of it. This was the most comfortable and allowed air flow. The in ear mould hearing aid was extremely difficult to insert and the controls were so small to operate. I needed to add a sticky gel to insert the silicon mould. Getting this mould into a comfortable position was very difficult. Once inserted it was hot and allowed no air flow and made me feel 'stuffed up'. I gave this one up within weeks of getting it. After time as my ear shape changed, I found even my hard plastic ear mould moved around in my ear. Every time I smiled my ear canal covered over the noise hole in the mould and cut off all sound. Most times when I smiled or laughed it moved the mould enough to cause high pitched feedback.

While my experience won't be that of everyone I'm sure there are many people who will experience the same things I did. (I was thrilled that as a cochlear implantee I no longer needed to have the stuffed up feeling an ear mould gave me). Hearing moulds can be uncomfortable, hot, cause chaffing and ear infections because there is not enough air flow and therefore the ear canal remains moist. Over time the shape of your ear will change because of the constant inserting of an ear mould so you will need to have new ones made. If you need an ear mould make sure you get one well made and check it regularly for chaffing points and fit.



Related Articles
Editor's Picks Articles
Top Ten Articles
Previous Features
Site Map





Content copyright © 2022 by Felicity Bleckly. All rights reserved.
This content was written by Felicity Bleckly. If you wish to use this content in any manner, you need written permission. Contact Felicity Bleckly for details.