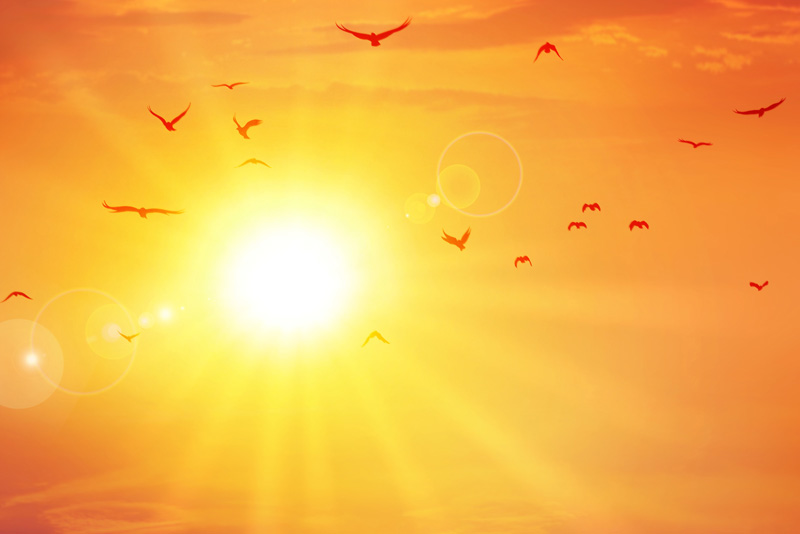 Many of us grew up hearing the phrase, "the power of prayer." I heard it so often that the phrase itself began to lose power. So often, it was one of those things people said to fill air space when they wanted to make you feel better.
We may talk about prayer and maybe we believe in it, but how often do we get down on our knees to tap into God's power? For too many years, in my life, prayer was used as a last resort. It was something I thought of only after I had exhausted all of my own resources. This isn't what God teaches. He wants us to rely on his power. He wants us to pray and he gives instructions.
According to
1 Thessalonians 5:17 "Keep on praying"
. The King James Version says:
"Pray without ceasing."
I don't believe that praying
without ceasing
means praying constantly - in one rolling twenty-four hour oration - but rather being persistent and consistent in prayer. He wants us to remember that we aren't to give up if we don't get the answer right away. Our fast-food society expects instant results, but God works in other ways.
What kind of results should I expect?
James 5:16
says that
"The earnest prayer of a righteous person has great power and wonderful results."
To truly believe in something, we must have some understanding of it. So, let's break this verse down.
The earnest prayer:
God says that if I am serious about my prayer, He will answer. Earnest has the feeling of being "with energy." The attitude should be one of "single-mindedness." According to 1 John 5:14-15, we pray for what we believe is in God's will. A new Cadillac may not be in God's will, but transportation to work probably is, so I believe that God will answer. Prayer for the welfare of other and for the building up of the Church is in God's will. Earnest and persistent prayer is essential.
A righteous person:
So, who is righteous? 'Righteous' brings to my mind, someone pure and good. I think of Mother Teresa or Billy Graham, although we are told that there is no one, in this world, who is righteous. (Romans 3:10) I can't live up to the goodness of Mother Teresa or Billy Graham, but the good news is, we don't have to become righteous on our own.
2 Corinthians 5:21 says that God poured our sins into the sinless Christ. Then in exchange, he poured Christ's goodness into us. We are righteous because of Christ's sinless nature.
Romans 10:10 says:
" For it is by believing in his heart that a man becomes right with God; and with his mouth he tells others of his faith, confirming his salvation."
So because I trust in Jesus and believe that He took on my sin, and in return, God gave me his righteousness, I qualify as the righteous person.
Has great power and wonderful results.
Jesus assures us that prayer will bring great results - not just a little. God gives abundantly.
In Matthew 17:20, Jesus told of faith as small as a mustard seed. With that amount of faith, we could move a mountain. Nothing would be impossible.
This is more than enough power than is needed to answer my prayers.
For the miracle of prayer to begin working in our lives we must do one thing. Pray, earnestly, consistently and persistently. The more I study what Jesus taught, the more I believe that my prayers are answered. I know that it is in God's time and according to His judgment, and that's good enough for me.
You Should Also Read:
What I Believe about The Bible
Stress Relief


Related Articles
Editor's Picks Articles
Top Ten Articles
Previous Features
Site Map



Follow @LynneChapman
Tweet





Content copyright © 2022 by Lynne Chapman. All rights reserved.
This content was written by Lynne Chapman. If you wish to use this content in any manner, you need written permission. Contact Lynne Chapman for details.