Having an Everyday Conversation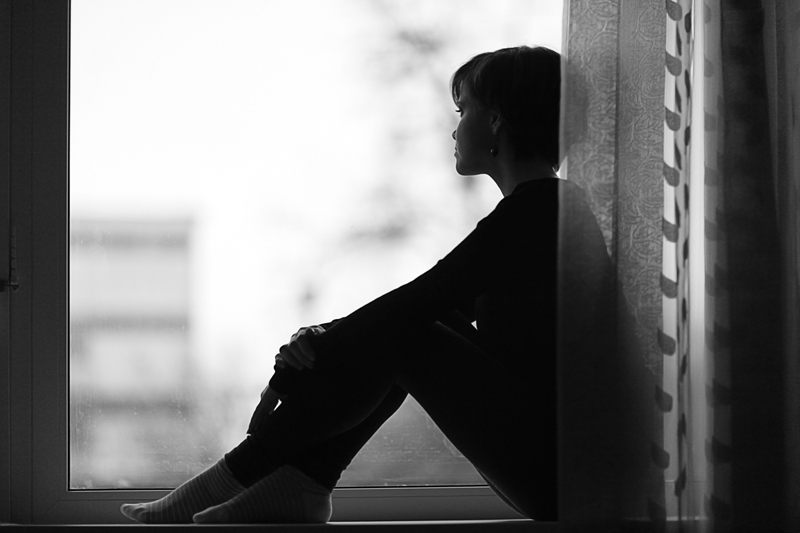 Often I find myself apologizing for talking about my deceased daughter. I'm so conscious of the discomfort of others that I tend to say "I sorry" after I bring my personal heartache into a conversation. I get blank stares and silence if I enter into a chat and bring up my beloved daughter. No one seems to know how to respond. Sometimes I think they are shocked I talk about her, sometimes I think they are put out when I mention her. This is not a criticism of others; I, too, wouldn't know exactly what to say on the other side of this situation. It isn't a socially comfortable subject for anybody.
People are generally kind after I apologize for bringing "it" up. There are responses like "oh, don't feel sorry" or "you don't need to apologize" or "that's ok, I understand". But then there is no continuation of the conversation. It is a stunning blow to my confidence and minimizes my feelings instantly. It quickly moves on either to another topic all together or right back where it left off, but I'm not part of it. It is clear I don't fit in any more. But I'm learning to adjust to it and not take it personally.
When with a group of women, most often there is talk of our children and we often have children of similar age groups so that when speaking we can all "relate" well to what the other is saying. It is the common denominator that runs through all of our lives. What Suzy did at school today or what Joey did on his bike, what she accomplished during her latest ballet lesson or how well he played in his last soccer game. So and so has a cold, so and so's asthma is kicking up, the fourth grade play, the girl scout troop sleepover, a friend's birthday party, and on and on. Just regular stuff, normal day to day chit chat. I used to be able to flow with these conversations, but now I squirm on the inside while sitting in my seat or fidget around in my handbag or shift from one foot to the next while standing in the school hallway. Do I try to engage in this conversation or should I just step back and let he others talk? Do I recall similar experiences I had with my deceased daughter, who's now two year behind the other kids? Do I bring up the days and events I remember when she shined at something or suffered from an experience? Will everyone feel sorry for me? Will they think I'm looking for sympathy? Will they think I want them to feel bad for me? Will they think I'm using my daughter's death as some kind of lever or bar that they can't match up to? Maybe they don't want me to bring them down? Maybe it makes them sad when they were in a good mood?
I wonder whose issue this really is – mine or theirs or both? Is it my own level of discomfort with my new circumstances or is it others' inability to know how to handle this, hoping they don't hurt my feelings but really not wanting to go there? It's both. Talking about my eight year old's death or just talking about her in general makes people feel funny. Hell, it makes me feel weird, too. It goes against the grain of what is considered normal and there's no way around the awkwardness of it all. It is simply the way it is for us now.
As hope begins to creep back into our lives, we find ourselves including our sweet daughter more and more in conversation. For us, she is still a member of our family and a great deal a part of our lives. On my side, I am trying to apologize less and be more matter of fact in my presentation. The longer we live in this tragedy, the more we are learning. I'll do my best to steer the conversation back to others and their comfort level, but I won't leave my daughter out for she is still my world.
One caveat to this article that I must include: Not everyone has difficulty conversing with us. There are some who just listen quietly and then continue on with the conversation. Those closest to us will often share their own memory of her or say something like "oh I remember that" or "was that before or after she was so sick?" or "I didn't know she liked math", etc. They somehow know how to engage with me and because of this make me feel like it is ok to talk about her. Thank you to all of them.
A website has been established in our daughter's name. Please click here for more information about our mission.

FriendsofAine.com - Aine Marie Phillips
Visit The Compassionate Friends and find a local chapter closest to you at:

The Compassionate Friends


Related Articles
Editor's Picks Articles
Top Ten Articles
Previous Features
Site Map





Content copyright © 2022 by Christine Phillips. All rights reserved.
This content was written by Christine Phillips. If you wish to use this content in any manner, you need written permission. Contact Christine Phillips for details.