Teaching Children Manners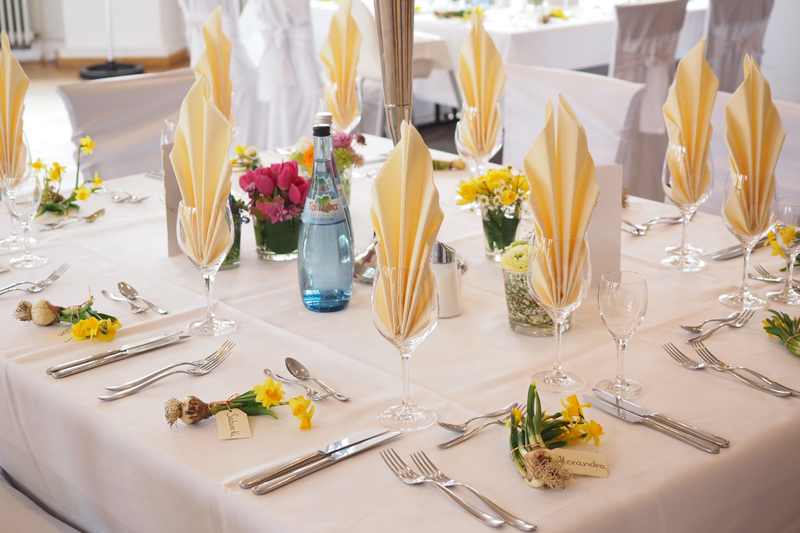 As an adult, it can be quite intimidating to attend a dinner party and not be primed on proper etiquette. Beginning to teach table manners and etiquette can never come too early in a person's life. The much needed basics are easy to learn and a joy to have when you eat with others. Just going to lunch with fellow adults makes who's had table manners explained to them and who hasn't very obvious.

The old saying of children should be seen and not heard is well, old. The laughter of children and their cute ideas and views are a wonderful addition to any dinner setting. When dining at a table, however, there are a few things, which should not be heard. And the sooner you teach your children, the easier it will be for them as they get older.

First and foremost, chew. Chew quietly, with mouth closed and don't talk while chewing. When you are animatedly talking during a meal, it's hard to put the fork down and just talk. It is, however, important to not talk and chew at the same time. Likewise, be quiet while chewing. Closing the mouth helps, but it's often not enough. The people around you do not want to hear you swallow, snort, chew or burp. Trust me on this one.

Chewing properly is a basic which children can be taught at the dinner table. Simply lead by example. When a reminder is necessary, the ideal way is to finish chewing, put down your utensils, smile and say, "Chewing with your mouth closed is exactly what the people eating with you would prefer." As opposed to saying, "Don't chew with your mouth open", you are instead telling your children what you want them to do (chew with your mouth closed). You are not confusing them by saying what you don't want them to do.

Next are utensils on plates. The person next to you will find it difficult to enjoy their meal (and enjoy your company) if your knife or fork are scraping along your plate. To you it may not be intrusive but to those around you, it equates to scratching a chalkboard.

When explaining to children the necessity of quite utensils, let them know that squeaking and scratchy noises do not compliment a meal. Noises like that can be very distracting and irritating.

As always, the best way to lead and direct your children is by example. The next, most effective way, is to have them consider the people around them. Empathy for others is a core essential of etiquette in general.

As children grow and begin to understand consideration for others, adding other table manners to their repertoire is easy. Proper chewing and utensil use are a positive beginning to an enjoyable adventure. Persistence and follow-up are key.

Additional topics will be addressed at a later date. In the meantime, peruse Mireille Guiliano's book "French Women Don't Get Fat". It's a wonderful resource on manners, food and starting children at a young age to simoultaneously enjoy food and dining.








Related Articles
Editor's Picks Articles
Top Ten Articles
Previous Features
Site Map





Content copyright © 2022 by Lisa Plancich. All rights reserved.
This content was written by Lisa Plancich. If you wish to use this content in any manner, you need written permission. Contact Lisa Plancich for details.