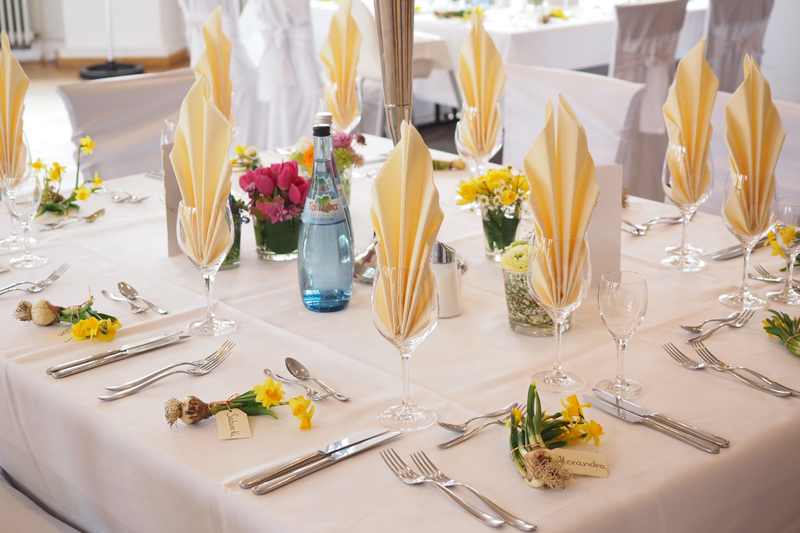 When making introductions can be one of the more stressful aspects of good etiquette. A sense of confidence thus making introductions important. Knowing the correct procedures involved in various types of introductions are important. Practicing beforehand will give you a sense. While one usually knows to use the correct honorific and/or title(s) when making formal introductions, one is often unsure which person should be introduced first. What are the guidelines? Better yet, are there guidelines?

The basic guideline is to introduce the most important person last. Of course, now you want to know how to judge importance. Like any other etiquette problem it's all situational. Will your introduction involve business acquaintances, friends and family, guests at a party, or perhaps more than one of each? The main rule concerning importance is the same, we just need to understand the various levels of importance.

In a business situation the person of least authority would be introduced to the person of greater authority. For example: "Mr. Smith, I would like you to meet Ms. Jones, our newest customer service representative. Ms. Jones, this is Mr. Smith, our vice-president in charge of operations." While vice- president of operations is an important position, if you are introducing a possible client then your V.P. would take the lesser role as in: "Ms. Doe, this is Mr. Smith, our vice-president in charge of operations. Mr. Smith, this is Mrs. Doe, who is considering using our firm to advertise her new thing-a-ma-jig line." In business (at least good business) all customers, and possible customers, out-rank everyone up to, and including, the CEO.

At home, as a rule, you would introduce a family member to a guest. However, being the good southerner that I am, Mama comes first. So I would introduce Ursula and Fred to my mother, then introduce my other family members to Ursula and Fred. I would also include some general bits of information about each person during the introductions.

At a party the question "Who is the more important person?" can become confusing. A few basic rules can help one to wade through these murky waters. If the gathering is large, it is perfectly correct to introduce yourself to others present if your host(ess) is busy. Men are introduced to women. Introduce the younger person to the elder. Introduce the lay-person to the Doctor, Judge, Reverend or Priest. Introduce the single woman to the married woman. (Archaic I know, but, there's no arguing with custom.) Remember to also add a little general information about the people you are introducing. Hobbies, types of employment or common interests are the usual tidbits that help get conversations started.








Related Articles
Editor's Picks Articles
Top Ten Articles
Previous Features
Site Map





Content copyright © 2023 by Lisa Plancich. All rights reserved.
This content was written by Lisa Plancich. If you wish to use this content in any manner, you need written permission. Contact Lisa Plancich for details.