Preparing for a Bridal Meltdown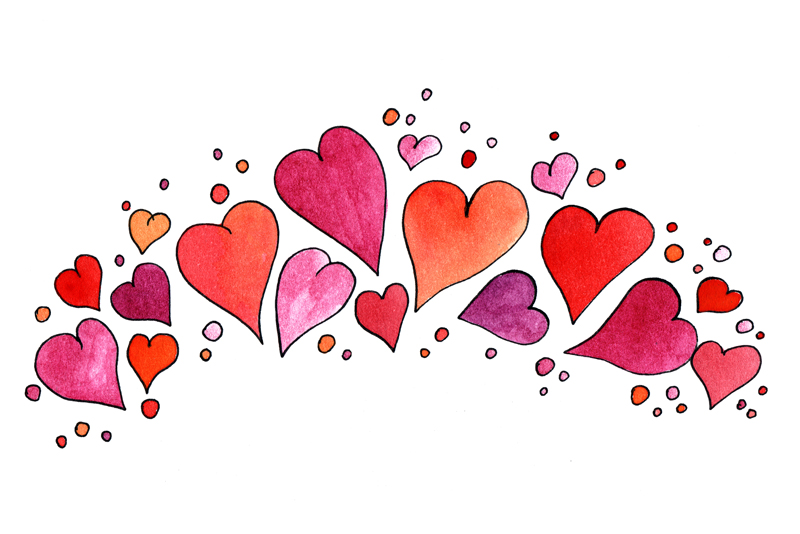 I've seen it time and time again, even experienced it myself; that moment in T-minus five seconds when a bride's head is about to explode on the verge of a full-blown breakdown. Inevitably, all those witnessing this tearful episode look at the bride as if she's suddenly grown two heads. No, she's not a "bridezilla" but she has just slammed right into her "bridal wall".

Hitting your "bridal wall" can happen at any time during the wedding planning process (sometimes more than once) and there are plenty of reasons brides reach this point. It's important for brides to open their eyes to the triggers and work through the emotions when they can't be avoided.

Your friends and family expect you to be beaming and full of joy (and of course you are), but there are going to be moments of stress and exhaustion that can feel overwhelming. Take the time to approach these moments rationally! This way you WILL be beaming and joyful come your special day!

*Wedding Overload: From the moment the love of your life proposed, you've been in full speed bridal mode. There isn't a website or magazine you haven't uncovered and you are working through your checklists like a madwoman! And, I bet 95% of your conversations (with everyone you talk to) are wedding related. Be careful; this path will lead to a breakdown in no time!

Your wedding is indeed deserving of special care and attention but centering your whole life around it during your engagement is excessive. This behavior will wear you down and also drive a wedge in your relationships, most importantly with your future hubby! You and your loved ones will quickly feel stuck on a revolving hamster wheel if you keep up "all things wedding, all the time."

To remedy this, be sure to spend time with your fiancé, friends and family sans wedding planning. Remember, you had a life before the wedding plans began. Go on dates, have your friends over and try to keep wedding talk light, your friends will appreciate this effort – you will benefit from this break, too!

*Keeping them all happy: There will be a plethora of opinions once you get engaged. Mothers, bridesmaids – you name it, there will be suggestions galore and everyone will ask you to heed their advice.

Unfortunately, being on the receiving end all you feel is pressure. Your bridesmaids want to feel sexy, you want to please your mother-in-law and your dad has requested that his favorite (very expensive) wine is served throughout the reception.

Sure, these are all wonderful things but as they keep coming at you (and they will), you're going to reach the end of your rope. My best advice is to take everything with a grain of salt. Graciously thank your friends and family for their input and let them know you'll consider their suggestions.

While tactfully maneuvering these conversations, be sure to keep in mind that the wedding is a day for you and your fiancé. It is a celebration of your love and commitment and the two of you are steering that ship together. If the same issue continues to come up, kindly remind your loved one of this.

Keeping this frame of mind and game plan will definitely save you from arguments along the way. It might also encourage a compromise by incorporating some of the great advice while letting go of things that just won't work for your day.

*Wedding & Vendor Mishaps: Despite your ardent planning and attention to every detail, there will probably be a mishap along the way. It could be something simple or it could be a catastrophe such as the rental company renting your décor to another customer the same day as your wedding. Whatever it is, it will hit you hard and it will be difficult not to overreact.

To ease the blow of the unfortunate mishaps, be preemptive and always have a Plan B. While planning any event (especially a wedding), having an alternative to your original plan is always a safe bet. For example, plan an indoor design in case your outdoor ceremony gets rained out.

Additionally, discuss various options with your vendors and work them into your contracts. Having these substitutions in place ahead of time allow your vendors to bring your dream to life despite any challenges. You might even be pleasantly surprised by your Plan B. Remember, you hired your vendors for a reason, let them work their magic and have confidence knowing you covered all the bases beforehand.

Planning your wedding is an artful balancing act and your emotions play a significant role during your engagement. Controlling your reactions in every situation is unrealistic but taking the time to rationalize and plan for the challenges will ease the intensity of a bridal meltdown. Shedding your emotions in healthy doses along the way will ensure a blissful experience on your wedding day.



Related Articles
Editor's Picks Articles
Top Ten Articles
Previous Features
Site Map





Content copyright © 2022 by Christina Marie McBride. All rights reserved.
This content was written by Christina Marie McBride. If you wish to use this content in any manner, you need written permission. Contact Christina Marie McBride for details.