The Importance of Print Concept Skills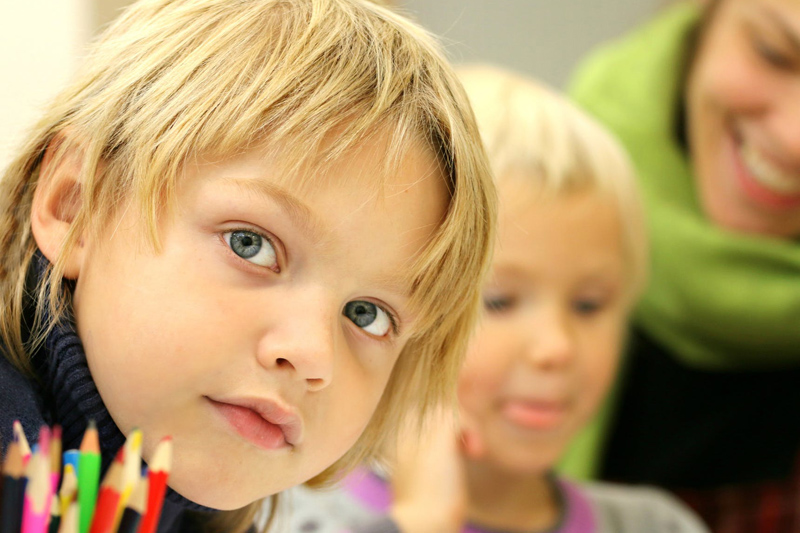 You have unconsciously been teaching your child print awareness and concepts since the first time you read a book to them; if you held the book the correct way and turned the page properly then you were indeed introducing print concepts. Print concepts can be taught in an indirect and direct way. Teaching them indirectly about print concepts is very age appropriate for young children of all ages, even babies and toddlers; however, as your child moves into the preschool years you can, and should, begin teaching them directly about print concepts.

Components of Print Concepts

1. Title, Author, & Illustrator

With each book you read you can tell your child the title, author, and illustrator of the book. Briefly explain that the title gives the reader a clue about what the book will be about, the author is the person who wrote it, and the illustrator is the person who created the art for the book. Clear and concise is important with this age; after all, they are excited about you reading them the book not a discussion about the author. Taking 10 seconds before delving into every book can reinforce the meaning of title, author, and illustrator.

2. Print Awareness

As you might have guessed, print awareness is simply being aware of environmental print. Your child is starting to understand that a "stop" sign represents stop; they understand that the words on their favorite cereal box stand for the name of the cereal. They understand that your grocery list indicates items you will buy. To facilitate print awareness with your child begin to point out print that is in your child's environment. As you are driving in the car you can point out signs and billboards. Include your child in making grocery lists. You can even make them their own list and they can check off the items as you put them in your grocery cart. Another idea is to save labels and boxes from food your family eats and create a memory game.

3. Directionality

When you read to your child you can nonchalantly point out the direction in which we read: the front of the book to the back of the book, left to right, and top to bottom. Place your finger under the text and sweep your finger from left to right as you are reading.

4. One to One Correspondence

Most people will link the term "one to one correspondence" with math more than with reading and language; however, one to one correspondence is very much a reading concept. Before understanding and learning to read, kids must recognize that each letter (or groups of letters) makes a sound which is then blended with other letters into one word. As you are reading aloud to your child you can softly tap under each word as you read it. Once they are used to you doing this you can have them give it a try as your read using a pencil or another fun pointer.

There is a lot of research that supports the importance of teaching print concepts.

The Florida Institute of Reading at the University of North Florida conducted a research project to test the effectiveness of a Print Concept Intervention (PCI) curriculum with pre-kindergartners. The PCI program was a research based program that specifically and strategically taught pre-kindergarteners print concepts. PCI programs provided each teacher with a print concept classroom kit and appropriate training. The researchers studied the effectiveness of PCI and concluded that PCI "caused higher than normal year-end achievement and higher growth rate" than not using a PCI.

In 2002, the National Early Literacy Panel (NELP) gathered to create a report of the scientific research that is available on the development of early literacy skills, specifically in kids from birth to five years of age. NELP was hoping to find the questions to four main questions as they related to literacy. The first of these questions was: What are the skills and abilities of young children (age birth through five years or kindergarten) that predict later reading, writing, or spelling outcomes? The panel found that there were 11 variables that consistently predicted later literacy achievement. Three of the eleven variables are related to print concepts and are listed in the report as follows:

• Concepts about print: knowledge of print conventions (e.g., left-right, front-back) and concepts (book cover, author, text)
• Print knowledge: a combination of elements of AK (alphabet knowledge), concepts and about, and early decoding
• Reading readiness: usually a combination of elements of AK, concepts of [ring, vocabulary, memory, and phonemic awareness

One of the absolute best ways to introduce print concepts to your child is to simply spend time reading with your child. Try and spend at least 20 minutes each and every day reading with your child. Get them involved in reading! Let them hold the book as you read and practice correctly turning the pages, or ask them to point out the front and back of the book. Many studies show a strong link between early childhood print concepts skills and future success in reading, spelling, and writing. Remember, the more time you spend snuggled up reading, the more these print concepts will develop.

You Should Also Read:
School Readiness
One To One Correspondence


Related Articles
Editor's Picks Articles
Top Ten Articles
Previous Features
Site Map





Content copyright © 2023 by Amy Tradewell. All rights reserved.
This content was written by Amy Tradewell. If you wish to use this content in any manner, you need written permission. Contact Amy Tradewell for details.