Books for Introducing 3-8 Year Olds to Mindfulness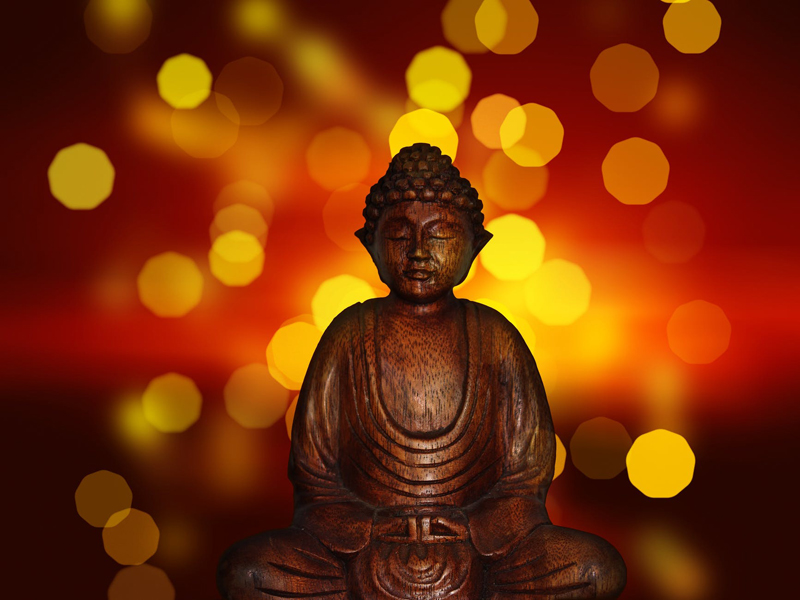 This article is part of a series on books for introducing children and teens to Buddhist concepts such as mindfulness, meditation, and metta (lovingkindness), as well as some Buddhist history and the life of the Buddha This first article is on picture books for young children, aged 3 to 8 years old. The second article is on books for
9-12 year olds
, and the third article is on
books for teens
.
As any parent knows, for 3 to 8 year olds, a book's illustrations are just as important (if not more so) than the theme and text. So the books I have selected for this age range all have fun and beautiful illustrations. They are also all appropriate for both Buddhists and non-Buddhists, as they do not discuss Buddhist religion per se, but instead focus on practices rooted in Buddhism that anyone can benefit from.
Children on the younger end of this age range are just becoming capable of focusing on their breath, and increasing their awareness of this in subsequent years is a wonderful way to teach them the valuable skill of taking a deep breath (or more than one) when they are feeling upset or stressed. Children in this age range also become capable of engaging in formal breath and visualization meditations. In addition, they have emerged from the 'me-centricism' of toddlerhood, and are capable of contemplating their relationship to others in a deeper way. The books below each address one of these expanding capabilities.
Each Breath a Smile
, by Sister Susan - This book is written by a nun in a center founded by Vietnamese Buddhist monk Thich Nhat Hanh (author of
Peace is Every Step
, among other things.) It is suited for very young children, in the preschool age range, although slightly older children may also enjoy it. In simple, repetitive language, it introduces children to mindful breathing and an awareness of nature. The pictures are mostly of natural settings, and are in cheerful pastel colors. Just reading it is soothing, and inviting your child to breathe along with the phrases is the perfect introduction to this practice.
Peaceful Piggy Meditation
, by Kerry Lee Maclean – This fanciful story features a busy family of pigs, including two young pigs busy with school, soccer practice, ballet lessons, homework, and more. Meditation is featured as a tool they use to help them deal with the difficult daily situations many kids confront – getting teased by their siblings, falling down at school, or served a dinner they don't like. Like
Each Breath a Smile
, this book is not religious in nature. The epilogue includes instructions for a basic breathing meditation by the author, who is a certified children's meditation instructor.
Moody Cow Meditates
, by Kerry Lee Maclean - By the same author as Peaceful Piggy Meditation, this story centers around a young boy/'moody cow' who has a very bad day, and ends up very angry. His grandfather teaches him a 'mind-jar' meditation technique for settling himself down. Funny and relevant, this is a great story for getting kids to talk about difficult emotions, especially anger, and introduces meditation as one way of helping to deal with them, outside of any particular religious context.
Zen Ties
, by Jon Muth – A follow-up to the award-winning
Zen Shorts
, this is actually my favorite of the two. Both feature Stillwater, a giant lovable (and beautifully drawn) panda, who befriends three elementary school-age children. In
Zen Ties
, one of the children is anxious about participating in a school spelling bee, and Stillwater introduces him to an elderly neighbor, whose cranky ways have scared the children in the past. As it turns out, she is a former teacher, and helps him ace the spelling bee. Along the way, all three children learn about compassion, as they discover the woman's crankiness is really born of loneliness. A sub-plot features Stillwater's young nephew visiting from China, who spouts Japanese haiku poetry in response to events. This is a fun story that teaches the value of kindness and seeing past people's exteriors.
You can purchase these books from Amazon through the links below. Also check
my review of a version of the Jataka Tales
, Buddhist ethical folk-tales for children.
You Should Also Read:
Books for 9-12 Year Olds
Books for Teens


Related Articles
Editor's Picks Articles
Top Ten Articles
Previous Features
Site Map



Follow @mommymystic
Tweet



Content copyright © 2023 by Lisa Erickson. All rights reserved.
This content was written by Lisa Erickson. If you wish to use this content in any manner, you need written permission. Contact Lisa Erickson for details.