Books for Introducing 9-12 Year Olds to Buddhism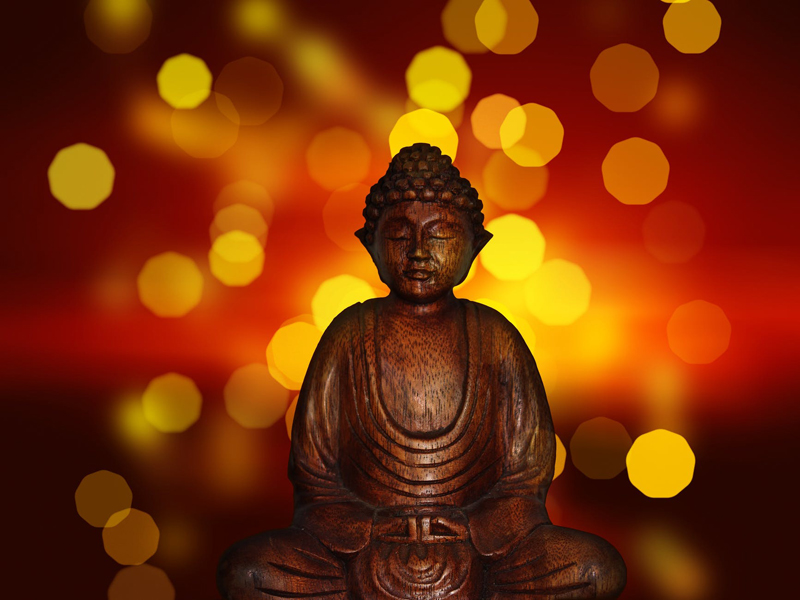 This article is one of three on books for introducing children and teens to Buddhist concepts such as mindfulness, meditation, and metta (lovingkindness), as well as some Buddhist history and the life of the Buddha. This article focuses on books suitable for 9-12 year olds, while the other two articles focus on books for
3-8 year olds
and
teens
.
Children in the 9 to 12 year old age range are reading on their own, but many still enjoy an evening bedtime story read by a parent. All three books below are suitable for both, as they are each arranged in brief chapters that are the perfect length for either a young reader or a bedtime read. They each do feature lovely illustrations, but not on every page, so that kids this age won't feel 'babied'.
In addition to mindfulness and breath awareness, children this age are ready to absorb lessons on the ethical teachings of Buddhism. Many Buddhist traditions have folklore and fables that have evolved over time to help teach these, in addition to introducing the life of the Buddha, and basic Buddhist concepts such as the Four Noble Truths. The books below feature these stories, in a way suitable for Buddhists and non-Buddhists.
I Once Was a Monkey: Stories Buddha Told
, by Jeanne Lee - This book features children's versions of several Jataka Tales - fables about the Buddha's past lives that are especially popular in India. It is a picture book, and thus best suited for the younger end of this age range, and some younger children may enjoy it as well. Each story features different animals, including many that are the Buddha, and tells a tale designed to illustrate a Buddhist principle such as mindfulness, compassion, tolerance, and respect. These tales can be read simply as fanciful, non-denominational morality tales, or they can serve as an introduction to the Buddha and Buddhist teachings. Either way, children are sure to enjoy both the pictures and stories.
Kindness: A Treasury of Buddhist Wisdom for Children and Parents
, by Sarah Conover - Like the previous book, this one features versions of some Jataka tales, as well other Buddhist fables from several different Buddhist traditions. However, this one is definitely geared for 9-12 year olds, both in terms of vocabulary and tone. It features 32 different stories, varying in length from 2 to 10 pages. Each one teaches a Buddhist-themed lesson, such as the truth of impermanence or the value of forgiveness. Many of the stories are bound to spur discussion about the moral quandaries encountered by the characters, and thus are a wonderful teaching tool, regardless of your religion. I have given this book to Buddhists and non-Buddhists, and it has been popular with both the children and parents in families.
Prince Siddhartha: The Story of Buddha
, by Jonathan Landaw - This is an exquisite telling of the Buddha's life story for children this age. A chapter book of about 150 pages, the vocabulary is perfect for readers in this age group, and each chapter features one or two beautiful illustrations as well. As in all tellings of the Buddha's life, the phases of his journey serve to illustrate the foundation tenets of Buddhism, such as the Four Noble Truths, the five precepts, meditation, and more. I recommend this book for adults as well - reading this version of the Buddha's life really brings home the idea that the Buddha was a man, and before that a boy, with issues and doubts just like us all.
A Pebble for Your Pocket
, by Thich Nhat Hanh - Written by the renowned Zen monk, teacher, and peace activist who also authored
Being Peace
and other adult bestsellers, this little book is written in a conversational style, and is comprised of parables and stories from the author's own childhood experiences, all of which elucidate principles of Buddhism and mindfulness practice. Several concrete mindfulness practices are described, including one for handling difficult emotions such as anger, from which the title is taken.
You can purchase these books through the Amazon links below. Please visit the forum to post your own book recommendations. If you are interested in teaching your children to meditate, visit
BellaOnline's Meditation site
, which features guided meditations for kids and teens.
You Should Also Read:
Books for 3-8 Year Olds
Books for Teens


Related Articles
Editor's Picks Articles
Top Ten Articles
Previous Features
Site Map



Follow @mommymystic
Tweet



Content copyright © 2022 by Lisa Erickson. All rights reserved.
This content was written by Lisa Erickson. If you wish to use this content in any manner, you need written permission. Contact Lisa Erickson for details.