Walt Disney at the Grand Palais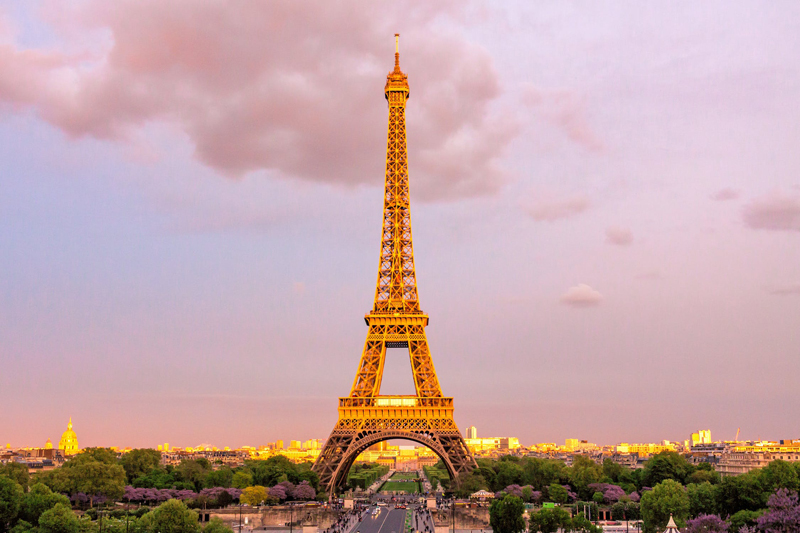 Tapping a common vein between savant and popular culture, the exhibit Il Etait Une Fois Walt Disney presents the different layers of artistic influence lying behind animation. Age is irrelevant to enjoyment in peering through the kaleidoscope of film projections, storyboard sketches, paintings and models lavishly embellishing the Galeries nationals of the Grand Palais.

Projected alongside a handful of Disney's animated shorts are the American silent films from which they were inspired. Charlie Chaplin, Frankenstein, and King Kong each make their appearance incarnated in the form of a Mickey or Donald. From the same era, Fantasia's undercurrent mirrors German Expressionist cinema's setting in surrealism with stark contrasts between light and shadow. Disney's desire to direct film was realized in his role as a hands-on producer, where, with his eye on the screen, he infused his cartoons with popular culture and intellect.

When setting the scene, he drew from Gothic, Renaissance and Romantic art. Pinocchio's village was loosely based on paintings of Medieval Rothenburg, as Sleeping Beauty's castle was inspired by architectural drawings of King Ludwig's Bavarian castle in the Black Forest of Germany. Of photographic quality, John Waterhouse's oil painting of Echo and Narcisse emphasises Romanticism both in the implied relationship between characters and the dominant role played by nature. Seen as more than a backdrop for action, the setting is brought to life. To allot a dimension to the backdrop, Disney used a unique style of layering character sketches over elaborate backgrounds. Peter Pan's character Tinkerbelle floats weightlessly in iridescent illumination, as does the fairy in Atkinson Grimshaw's painting Iris. Alice in Wonderland pulls from the whimsical Midsummer Night's Dream–like setting of John Anster Fitzgerald's painting Titiana and Botton, framed in a braid of intertwined branches. Influenced by art, though maintaining the roots of original storybook sketches, the two mediums are married in animation.

Disney, whom Salvador Dali considered one of three "great American Surrealists," began brainstorming ideas for collaboration on an animated short. Though never realized in the span of either's lifetime, Dali's 150 sketches, storyboards and paintings were assembled piecemeal and digitally manipulated to generate a dream sequence which unfolds to the music of the Mexican ballad Destino. From a seat in the exhibit's makeshift theatre you can view the cartoon short in its entirety. The amorous anecdote between ballerina and baseball player is a Dali painting set in motion.

The exhibit closes with a Pop art salute to Disney from the likes Andy Warhol and Roy Lichtenstein. Driving influences behind Walt Disney's work, silent cinema's images and the Romanticism of nature, take backseat to iconic mouse ears. In an expanse filled with contemporary art, the cycle continues as the reign of influence has shifted.

The exposition exceeded my expectations with its rooms that unfold like storybook chapters. Surpassing Disney's evident pop culture appeal, it delves into the layers of savant influence. At the Grand Palais until mid January, visiting the exhibit Il Etait Une Fois Walt Disney is worth the 10 Euro tarif for those fond of his work.





Related Articles
Editor's Picks Articles
Top Ten Articles
Previous Features
Site Map





Content copyright © 2022 by Melissa Demiguel. All rights reserved.
This content was written by Melissa Demiguel. If you wish to use this content in any manner, you need written permission. Contact Melissa Demiguel for details.