Changing Your Last Name After the Wedding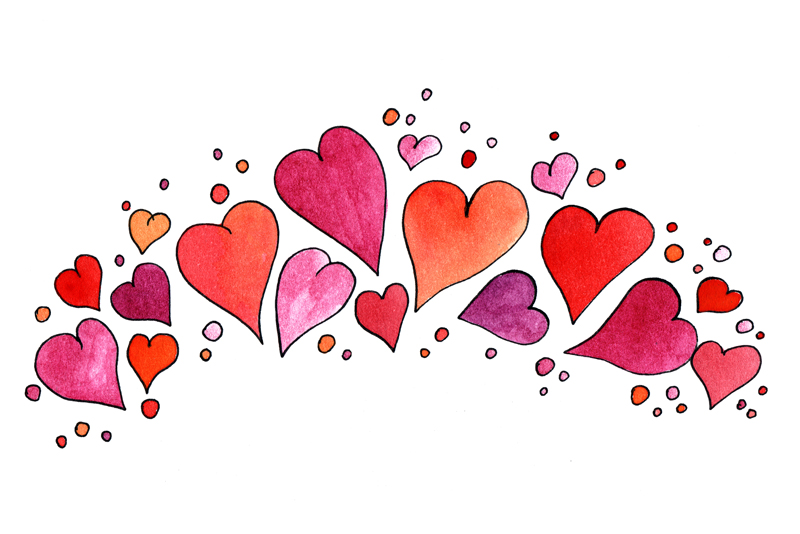 Becoming a "Mrs." is the culmination of months (or even years) of planning your amazing wedding day, yet the amount of work and emotion put into this seemingly simple prefix is often underestimated. Just when you think the need for checklists and the emotion about the wedding are over, it's time to change your name. Lucky for you, you're an organized planning expert and there is nothing you can't handle, especially with "Mrs." in front of your name!

Much like your wedding, changing your name is very personal and each bride (and wife) takes a different approach and has different reactions to this transition. For some women, it's a given that their last name will change as soon as the wedding band hits the finger, but others struggle with the choice and must weigh the options before making a decision. There is no right or wrong choice but again, just like your wedding, there will be outside opinions and suggestions to accompany your decision.

It might seem trivial but to some, changing your name takes an emotional toll and feels as if you're throwing out the old and must embrace the new without question. This is an extreme way to look at the situation, of course nothing is actually being thrown away but there are expectations that we shouldn't look back or miss our maiden names. And, although somewhat psychological, the changes associated with this name change might mistakenly come across as hesitation of taking your fiancé's last name or even not liking his last name as much as your own.

From a personal standpoint, I knew I wanted to be Mrs. McBride but letting go of being Ms. Armanini on paper was a far greater challenge than I expected. I knew I wasn't changing as a person but part of my identity was changing and I didn't realize I had such a strong connection to my surname until I was signing my marriage license. Not only was I shocked by my own emotions, I was surprised how they affected my fiancé's feelings. After a few heartfelt discussions we came to an understanding that what I was feeling about changing my name had nothing to do with taking or liking his.

It's important to remember that although it is your name, this is the first of many life changes you should openly discuss with your fiancé. Assumptions on your or his side have the potential for unexpected clashes and misunderstandings. Additionally, your feelings toward changing your last name may fluctuate throughout this process and expressing them to your fiancé will help keep things on a smooth path. In the end, your decision will be based on the foundation of respect you have for one another.

Now that you've made a well balanced decision to change your last name, it's time to get to work; keep in mind that patience and a checklist will be your saving graces.

To start, check your state's requirements as well as federal requirements for name changes due to marriage. The process of legally changing your name is fairly simple in most locations, but it is wise to know what is required ahead of time. Gather your certified marriage license, I.D. and current social security card and head to the Social Security office.

Once your identity is updated with the Federal Government, it's time to update your driver's license at the DMV - this is where your patience is needed. Again, check your state's DMV name change requirements to ensure you're prepared. Depending on your location, you might be able to obtain necessary forms online to fill out before going in; any steps you can take to get through the DMV quicker are helpful! With Social Security and DMV complete, the remaining updates while tedious, shouldn't be as time consuming.

Moving forward, a checklist is a helpful resource to keep you on track while changing your name. Remember, this process will take some time - you've spent years with your maiden name and it will take a while to get everything up to date. There will be times when it feels like you're living two identities but most people and places understand this transition.

You have planned a wedding, you are married and now you are ready to tackle your name change. Good luck!

Here are a few suggestions to start your list:
___ Vehicle Title/Registration
___ Bank Accounts
___ Checkbooks
___ Credit Cards (remember retail store charge cards)
___ Employee Payroll (check with your employer for any other work related items to update - 401k, retirement plans, etc.)
___ Mortgage/Lease Agreement
___ Insurance Policies
___ Loans
___ Various Accounts (cell phone, utilities, cable, etc.)
___ Online Accounts (BellaOnline.com, email, social media, etc.)
___ Medical (doctors, dental - check with your employer/HR Department for Medical Plan updates)
___ Pet Records (vet, city/state licensing)
___ Passport
___ Voter Registration
___ Alumni Organizations, Gym Memberships, Clubs, etc.


Related Articles
Editor's Picks Articles
Top Ten Articles
Previous Features
Site Map





Content copyright © 2018 by Christina Marie McBride. All rights reserved.
This content was written by Christina Marie McBride. If you wish to use this content in any manner, you need written permission. Contact Christina Marie McBride for details.