Reading with Metaphors and Similes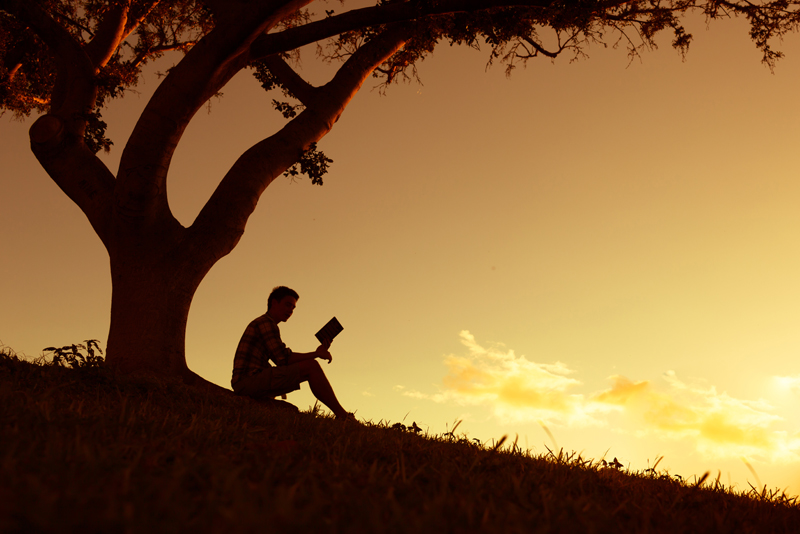 Metaphors and similes are figures of speech that compare two things. Like adjectives and adverbs, they enliven descriptions and make speech and written language more interesting.
Similes make a comparison using
like
or
as
.
My daughter was quiet as a mouse
, is an example of a simile. Metaphors compare two things without using
like
or
as
.
I burned all my bridges
, is an example of a metaphor.
Metaphors and similes allow a writer to creatively describe something in one sentence. These figures of speech can be challenging for some students to understand, particularly students reading in a language other than their first language.
Metaphors and similes should not be taken literally. Understanding what an author means when they use a metaphor or simile requires the reader to create a visual image of the comparison while they analyze the implied relationship. The meaning intended by an author may be clear or subtle. Although metaphors and similes are written to sound like a statement of fact, they are figures of speech that help express an author's feeling or opinion about the person or object they are describing.
Common simile examples are:

He is blind as a bat.
It is as soft as a feather.
Ella is smart as a whip.
The sisters fought like cats and dogs.
Bobby is as sly as a fox.
Look at those people running around like chickens with their heads cut off.
The river sparkles like a diamond.
Students are often introduced to metaphors in the primary grades through picture books. Older students find metaphors in poetry, song lyrics, and literature, and begin writing their own literary comparisons.
Common metaphor examples are:

I sent my grandmother a letter by snail mail.
Mrs. Shelton's bark is worse than her bite.
My son's stomach is a bottomless pit.
Her computer is a dinosaur. She needs a new one.
After the power went out, my house became an icebox.
Tessa kept her ideas bottled up inside during the meeting.

Introducing these concepts to students is a lot of fun. Metaphors and similes can be found in poetry, song lyrics, advertisements, political ads, and literature. Before sharing examples with students, define metaphor and simile, and discuss how they are used within the context of different passages. It is easy to confuse similes and metaphors, so students should practice identifying which figure of speech has been used in a series of examples.
Crazy Like a Fox: A Simile Story
by Loreen Leedy, is an example of a picture book that introduces children to similes. Look for it at your local library. It is also available at Amazon.com.
Click below to view:
Written for grades 3-5,
Skin Like Milk, Hair of Silk: What Are Similes and Metaphors? (Words Are Categorical)
by Brian P. Cleary, offers examples and large illustrations that could easily be used as a springboard for a teaching lesson about metaphors and similes. After reading the book, give students examples of similes and metaphors to illustrate on their own. Look for this book at your local library or on Amazon.com.
View it by clicking below:
You Should Also Read:
Oxymorons - Figure of Speech
Homophones, Homographs, and Homonyms
Comprehension Strategies for Reading


Related Articles
Editor's Picks Articles
Top Ten Articles
Previous Features
Site Map





Content copyright © 2022 by Heidi Shelton Jenck. All rights reserved.
This content was written by Heidi Shelton Jenck. If you wish to use this content in any manner, you need written permission. Contact Connie Mistler Davidson for details.