Girl-Friendly Paris! Safety Tips.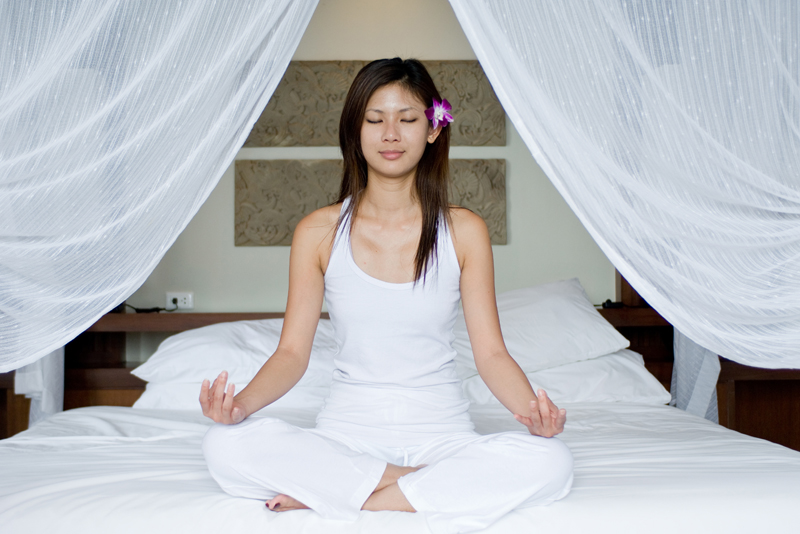 Paris is a city where you will always find single men and women riding the metros or walking home alone late in the evening. I lived in the City of Light for over a decade and always felt safe getting around the city alone. I depended on public transportation to get everywhere in the city. But even though Paris is a city where I feel safe it is always better to be cautious and smart when traveling in a foreign city.

There has been an increase in the number of pickpocket crimes on the metros in recent years. Tourist are reporting stolen bags and other items more often now than in the past. This is not to say that you must be fearful when navigating solo around the city, but it is to say that a little precaution never hurts. And being a single woman in any foreign city could make you feel vulnerable if you are not prepared.
However, Paris is a relatively safe city compared to many other cities in Europe. And has a far lower rate of violent crime than in the US. Most reported crime in Paris takes the form of petty theft and purse snatching. With a majority of these robberies taking place around train stations, in the metro system or at cafes crowded with tourists.

Moreover, the large park areas in Paris such as the Bois de Boulogne and the Bois de Vincennes while beautiful and calm during the day are unsafe in the evenings. During daylight hours, young couples stroll with their children. Single girls and women take walks alone, or read in the park serenely. And elderly couples sit on park benches chatting. But, in the evening, these lovely gardens become less tranquil. Be smart, and safe. Stay away from the parks after dark.

Safety Tips
Taxis: Being ''taken for a ride by a cabby,'' is not a crime, but should be! Getting ripped off by a cab driver happens more often when you are in a foreign country, speaking a foreign language. But it doesn't have to be that way. Taxi drivers are pretty much the same the world over. So be on the alert and prevent getting an unwanted, and expensive, tour of the city when you just want to get home.

In Paris, after hours, it is common for a taxi driver to pass you by if you are not headed in the same direction they may be going. But if you are fortunate enough to get a cab on a busy night, here is something to be aware of; If you feel that the driver is unfairly charging you, or he/she gets aggressive, demand that a policeman be called to sort out the problem. This is within the rights of the customer, and usually calms the unreasonable taxi person. In some cases, the police will get in the cab and force the driver to start the trip over in order to gauge whether the driver is being honest or not. Most Paris cab drivers will either lower the price or drive away. But these situations are very rare!

Handbags & Valuables: As I mentioned before, Paris is a relatively safe city, and sometimes the freedom of not having to constantly look over your shoulder can make you a bit complacent when it comes to crime-prevention behavior. So remember, when seated in sidewalk cafes and terraces, always place your bag or backpack under the table and secure it by placing the chair legs through the handles. If you are seated against the wall, hang bag over the back of the chair securing it against the wall.
Dark streets: It is best to avoid very quiet streets after dark. Although muggings and physical attacks are rare, pickpockets and thieves are common. Especially on the metros whenever you leave your hotel, make certain that your hotel room is securely locked.

False joggers: If a clean-cut jogger accidentally bumps into you while on his run, make certain that he keeps his hands off of you. This is a big scam in Paris these days. The scenario is: Jogger bumps tourist, then frantically apologizes and tries to help the victim by helping her up (if she has been knocked down) then before you know it, he has jogged off with your purse or backpack.


Emergency Numbers
Fire: 18 Police: 17 SAMU (24 hour ambulance): 15
In Paris - SOS Doctors: 01.47.07.77.77 - SOS Dentists: 01.43.37.51.00 -Poison antidote: 01.40.37.04.04
Loss or Theft
In cases of loss or theft, you must fill in a statement of loss or theft and present it to the following:
For a passport: the nearest police station and the nearest Consulate to get a 3-month temporary passport.

For a car: the nearest pound in large towns or the nearest police station
Lost Property Office: Prefecture de Police-36 rue des Morillons-75015 Paris Telephone: 01.45.31.14.80

Note: In a city like Paris, things do not always change quickly. But things do change. So, make certain that you verify telephone numbers and office locations at the beginning of your trip. Always better be safety minded!

You Should Also Read:
Dating in the City of Light


Related Articles
Editor's Picks Articles
Top Ten Articles
Previous Features
Site Map





Content copyright © 2023 by Christyann Anderson. All rights reserved.
This content was written by Christyann Anderson. If you wish to use this content in any manner, you need written permission. Contact Christyann Anderson for details.