A Buddhist Response to the Climate Emergency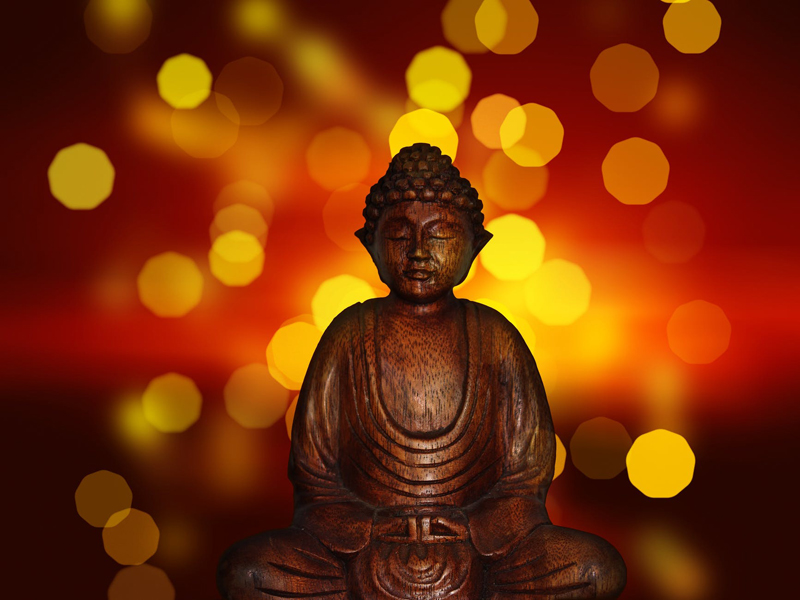 A Buddhist Response to the Climate Emergency
*, edited by John Stanley, David R. Loy, and Gyurme Dorje, is a collection of writings from both the editors and 20+ Buddhist leaders and teachers about global warming, related ecological issues, and how Buddhist teachings offer insight into why this has occurred and how we can address it. Contributors include the Dalai Lama, Thich Nhat Hanh, Bhikkhi Bodhi, Robert Aitken Roshi, Joseph Goldstein, and others. Although I have some minor issues with the structure and tone of certain parts of this book, overall it is insightful and comprehensive.
First, an overview of the contents: After an introduction and opening by the current Dalai Lama (including a moving contemplative poem/prayer), there are several chapters by John Stanley (one of the editors) covering the science behind global warming, as well as its impact. This is followed by 'Asian Buddhist Perspectives', essays by several Tibetan Buddhist teachers and leaders presenting their thoughts and aspirational prayers. Following this is 'Western Buddhist Perspectives', in which a variety of teachers from all different Buddhist lineages, but all currently teaching in the West, share their thoughts. The book ends with 'Solutions', a collection of steps to address global warming and the related ecological issues, followed by a closing chapter by Thich Nhat Hanh.
This book is a call to action for those already convinced climate change is
a
, if not
the
, major issue facing humanity at this time. Those still on the fence might be turned off by certain statements, for although the editors cover the science behind global warming, and make some attempt to refute skeptics, their perspective on dissenting views regarding global warming are essentially derisive, as summed up here:
"Complex manipulative strategies always oil the wheels of society, and so it should not surprise us that collective denial has been encouraged and sustained by sophisticated efforts of social deception." (p. 225)
This tone surprised me a bit, and is one of two slight reservations I have about this book. Although it is meant to be a call to action, I felt a bit confused about who the target audience is - it seems unlikely someone not already concerned about global warming would pick up this book, but the editors chose to include supporting science, presumably to convince those not already convinced, and so the sometimes dismissive tone seemed counterproductive to that.
My other reservation is regarding the organization of the teachers selected. 'Asian Buddhist Perspectives' should more rightly have been called 'Tibetan Buddhist Perspectives', as there are no other Buddhist schools represented in this section (all
four schools of Tibetan Buddhism
are represented, however.) And although the editors say in the introduction that their separation of Tibetan and Western perspectives was "not meant to create an artificial division in the one world of Buddhism but to acknowledge how Buddhism has been transmitted in our time...", I felt that the book's organization did, in fact, create an artificial division, and one that might turn off some Western Buddhists (again, presumably the target audience.) I also would personally have loved to have seen more women represented (two of 21 essays were contributed by women - Joanna Macy and Susan Murpy Roshi.)
Those reservations aside, this book does indeed offer a uniquely Buddhist perspective on the ecological challenges facing humanity today. Many essays offer a Buddhist analysis of how and why this crises has occurred, using Buddhist teachings on
suffering (dukkha) and its origins (samudaya)
to understand the roots of human behavior in relation to the environment. Others discuss teachings on dependent origination (pratityasamutpada) and lovingkindness (metta), to discuss the basis for a uniquely Buddhist response. As Gyalwang Karmapa XVII puts it, "Our aspiration as Dharma practitioners is to free all beings from suffering."
Several of the writers refute misperceptions of Buddhist teachings that might lead to a lack of response. I thought Joanna Macy covered this topic the best, with her list of 'spiritual traps' some might fall into:
"...That the phenomenal world is an illusion. Impermanent and made of matter, it is less worthy than a realm of pure spirit....That suffering is a mistake. Pain we may feel in beholding the world derives from our own cravings and attachments....That we create our world unilaterally by the power of our mind [and that therefore] grief for the plight of the world is negative thinking...And the corollary, that the world is already perfect when we view it spiritually [and so there is no] need to act." (p. 178)
As Thich Nhat Hanh puts it, partly in refutation of such views, "We are here to awaken from the illusion of our separateness."
Many of the writers look to Buddhist teachings for guidance on how to respond, and connect creating a sustainable world with 'the middle way' - striking a culture of balance, not grasping and greed. Buddhism's emphasis on personal responsibility is also discussed, and as Joseph Goldstein notes about his own Insight Meditation community, "if one or two people take the lead in making even small changes, it energizes the whole community."
Other more esoteric topics covered are how the current crises is related to the Kaliyuga or 'age of dregs', the period of history that Tibetan teachings posit we are currently in; and how the present state of the planet may impact the ability of beings to incarnate here.
Overall, this is an interesting read for any Buddhist looking to understand global warming and environmental issues in the framework of Buddhist teachings, or anyone already interested in global warming that is looking for a new way to respond.
If you are interested in this topic, you might also want to check out the site
Ecological Buddhism
.
* This book was sent to me free for review by the publisher. I am disclosing this per
BellaOnline's Ethical Review policy
.)
You Should Also Read:
Ecological Buddhism Site (external link)
Buddhism Book Shop


Related Articles
Editor's Picks Articles
Top Ten Articles
Previous Features
Site Map



Follow @mommymystic
Tweet



Content copyright © 2022 by Lisa Erickson. All rights reserved.
This content was written by Lisa Erickson. If you wish to use this content in any manner, you need written permission. Contact Lisa Erickson for details.