Lesson of The Elders - Use Only What is Needed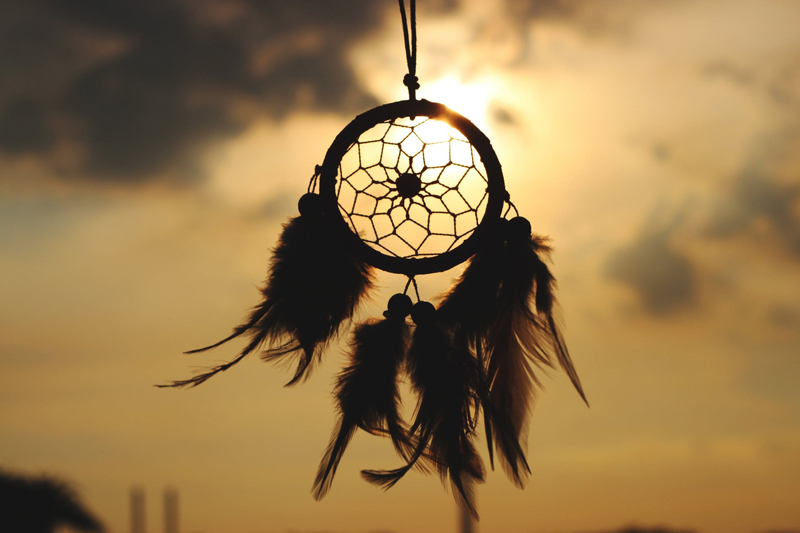 In America, we live in a "Throw-Away" society. For many it's a matter of convenience, and for others it's a display of wealth. The fullness of our trash cans shows how much we can afford to throw away. For those raised with the Lessons of the American Indian Elders, this is perhaps one of the hardest things to adjust to in modern society. The wastefulness can be depressing and disgusting.

There was a time in the United States when many lived comfortably and could afford to be wasteful. It was convenient and easy to place little value on the "little" things. But that time has passed, and we are realizing the repurcussions of our decades of wastefulness. There was a TV commercial in the 1970's of a man dressed in leather. He paddled a canoe down a stream choked with trash. He stood near a highway strewn with litter, and the camera zoomed in to show the tear from his eye. This iconic commercial proved not only memorable, but effective. Reducing litter became a priority. However, litter was not the illness, only a symptom of our thoughtless way of life.

In the 1990's, as our excessive trash and massive landfills caused issues, recycling programs sprang up across the US. Thankfully, these have continued and grown, adding another icon to our society, the triangular recycle logo. Our dire need to recycle was also only a symptom of the illness. RECYCLE is the easiest word to follow in that logo. But there are two other words which are, by far, the most important and effective in treating the illness of waste.

REDUCE is perhaps the hardest. It applies to more than a reduction in trash. To follow this word we must examine our lifestyle. For many in America, we grew up with "stuff," and we love our stuff. But do we really "need" all that stuff? Think of our Ancestors and their small dwellings. They wore or carried all their "stuff." Could you wear or carry all of yours? Reduce means we have to downsize to what is important and of value. This can be painful, but also cathartic, and worth the effort. Having less "stuff" to care for can simplify our lives, and emphasize what is really important. What remains will be valued.

REUSE is the word which promotoes creativity and embodies the Lesson of the Elders. In Native American culture, every little part of every thing was used. Nothing was wasted. Once we have downsized, the items no longer needed must be repurposed and reused, not thrown away. The Trade Blanket is a traditional Indian way to reuse items no longer desired or needed. Monetary value is not considered in Blanket trades. It is based on usefulness and desire. This Native American form of commerce has contemporary examples. Freecycle.org is a Yahoo group with the goal of landfull reduction. It brings people together to share what is no longer needed. Charity based thrift and resale stores are another example.

Not many know that in the iconic TV commercial of the 1970's, the man in leather was not American Indian. He was an Italian immigrant actor who came to embrace the American Indian way of life. We heeded his message of not littering. However, his best example was in his following the Lesson of the Elders. Use only what is needed, waste nothing, and value what we have.
You Should Also Read:
FORUM-Lesson of the Elders
Trading Blanket Event


Related Articles
Editor's Picks Articles
Top Ten Articles
Previous Features
Site Map





Content copyright © 2022 by Jane Winkler. All rights reserved.
This content was written by Jane Winkler. If you wish to use this content in any manner, you need written permission. Contact Jacqueline Olivia Pina for details.