Home Alone - Enjoying the Holidays Solo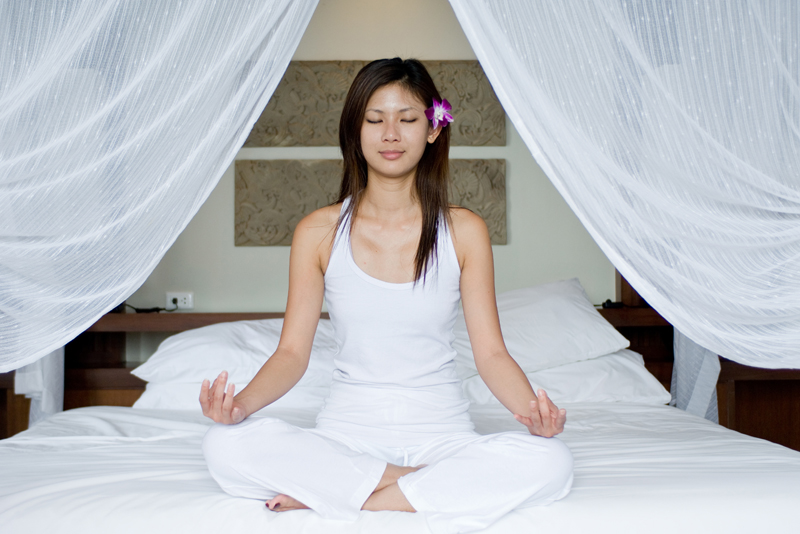 When I was a child, I loved the holidays. There seemed to be a perpetual smell of cookie dough that lingered in the air. People who were grumpy year round somehow found it in themselves to smile at me and they had a peppier bounce in their walk. The store windows where filled with the promise of a fun and happiness that beckoned me from the inside of the department store - and the only thing standing between me and unimaginable pleasure was a double-paned store glass window.

But in reality, that glass was not the only obstacle in my young life that prevented me from celebrating the holidays in style; my family was poor both in money and in spirit. And the pressures that this season can bring to those whose lives do not match the beautiful displays of holiday abundance can break what little spirit remains.

Holidays have now traditionally become a time when depression is at an all-time-high for many. And there is never a shortage of television advertisements, movies, magazine ads, or work colleagues, to remind us of just how little we have when it comes to material wealth or personal relationships.

I learned at a young age that the only way I could make this season bright was to take a more positive slant on the situation. If I couldn't have the joy in the store windows, I could have my own brand of joy in the form of changing my attitude. This was something I could afford, and it didn't involve buying something now and paying for it later. It simply involved looking at things that I had overlooked year round and finding ways of appreciating it anew. But most important, I decided that if someone else did not share my enthusiasm regarding my new ''attitude'', well, that would have to be his or her problem to deal with. Not mine.

How to change your life script:
One way to take control over a holiday situation that feels like it's out of your hands is to make the decision that no one, not even your sister, brother, mother, father, step relatives, in-laws, pastor, children, or pets, is going to make you feel anything negative. Knowing that the decision comes from you, and only you, can make the most powerful change in the most minor circumstances.

This doesn't mean you have to acquiesce to a parent's desire to have you remain a five-year-old trapped in a 20, 30, 40, or 50 year-old body. It means deciding how you personally want to deal with the situation and committing yourself happily to that choice. Even if that choice is for you to stay at your own home and phone-in your holiday wishes to your family instead of delivering the greetings in person. Don't let anyone convince you that you are not honoring the true meaning of the season simply because you have chosen an alternative way of expressing the holidays. It is much easier to put a bit of joy into others' lives when there is much joy in your own life. And remember, that ''joy'' can be something as simple as knowing, in your heart, that you make a difference on this planet, no matter what your circumstances may be.










Related Articles
Editor's Picks Articles
Top Ten Articles
Previous Features
Site Map





Content copyright © 2023 by Christyann Anderson. All rights reserved.
This content was written by Christyann Anderson. If you wish to use this content in any manner, you need written permission. Contact Christyann Anderson for details.