How to Enjoy the Holiday Season Again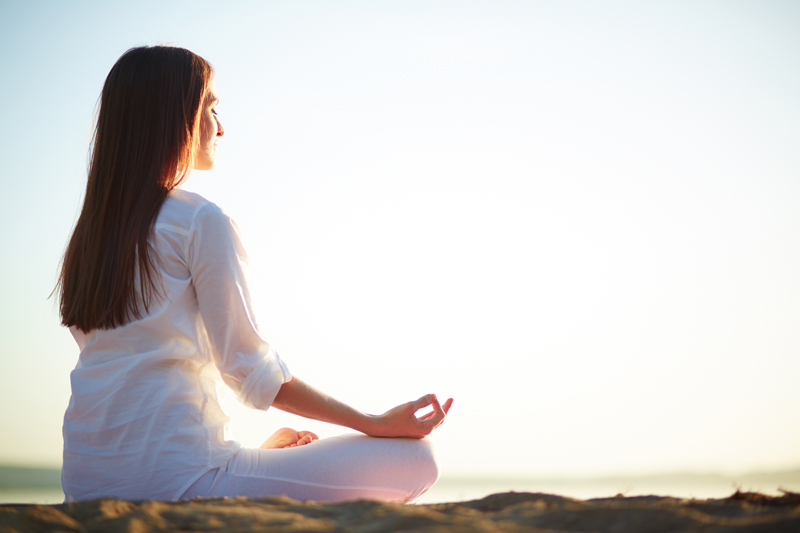 The holidays intensify our longings and bring disappointments to the forefront. The nights are longer and we miss the sun physically and emotionally. Colds and the flu viruses become more contagious as we navigate crowds and spend much of our time indoors. We exercise less and eat more processed, sugary and fatty foods. We spend more money to buy affection. Loneliness intensifies. In our relationships, we become more sensitive to criticism and routine, asking ourselves, "Is this all there is?"
How fortuitous that whether we celebrate Christmas, Chanukah or Kwanza, the universal rituals of light create a source of energy and joy to inspire us to turn on our inner light. The holidays arrive in the nick of time with mystical stories of humble beginnings which conclude with bright, powerful miracles. It is a time of hope, creative solutions and inspiration. Then why do we walk around in a dark mood feeling starved for happiness when the cupboards in our kitchen are fully stocked?
Some of you will clarify although the cupboard appears to be full that a key ingredient is missing, a loved one, health, or financial security. "If only I had…" setting up a condition for happiness. This kind of self-imposed wanting can be directly attributed to feeling like a victim. Something was done to you or taken away from you and as a result you lack the power, control, confidence or the influence to heal and move on. Suffering silently won't make you nobler either, because now you have compounded the negative experience of playing the part of the victim without a support system.
You don't have to accomplish the impossible which is to forget your loss and your grief in order to be happy. On the contrary the more you try to forget, the more your brain focuses on what you are trying to forget. Instead you have to
complete
your loss and grief by looking at it and taking charge of what you see. Go the opposite route and shine the light on what's missing. This could mean forgiveness, integration of the positive values, shedding the toxic parts and having your say to the person or disease – alive or dead. Turn the loss into triumph by strengthening your spirit and making yourself kinder and more compassionate. For example, if you have lost the love of your life become the love of your life.
The holidays present a wonderful opportunity to transform into a romantic and a healthy narcissist. Don't wear yourself out and shop until you drop because you feel guilty or want others to admire and love you. Enjoy the simple pleasures like
gazing at beautiful decorations, window shopping without spending a dime
and
creating spontaneous celebrations
. For example,
it's sunny, clear and crisp today what a great day for a walk, it's hug a co-worker day, it's the first snowfall of the season, it's Gray's Anatomy night.
Did you know that it is an
urban myth
perpetuated by the media that there is more family conflict during the holidays? Research from the University of Pennsylvania claims that increased family gatherings and community support during the holidays create greater cohesion and bolster the spirit. Consider that most of us are on our best behavior during family gatherings!
Here are some strategies to see the inner light of the holidays and become seasonally effective:
Dr. Martin Seligman, the happiness guru, suggests that everyday you list 3 things that made you happy and why. This really works as a turn around strategy.
To feel empowered think back to your last success, even if that takes you as far back as childhood, and remind yourself of the personal character traits that led you to achieve the successful outcome. Use them again today.
Try a candle light meditation which means sitting comfortably and staring into a candle for 30 seconds to a minute and then closing your eyes to reflect on the light for about 5 minutes or longer if possible. If you lose concentration, open your eyes and look at the candle again to get back in the zone.
Close your eyes and return to a time in your life when you were joyously happy, free and natural. Open your eyes to that time in your life, which probably occurred during childhood or when you first fell in love, and see your life again with a fresh, pure heart. You can begin again.
Become authentic. Do your best no matter what you are doing especially when no one is looking to applaud you.
Ask yourself the question: Are you worthy of a good life? Answer it thoughtfully.

---
Debbie Mandel, MA is the author of
Changing Habits: The Caregivers' Total Workout
and
Turn On Your Inner Light: Fitness for Body, Mind and Soul,
a stress-reduction specialist, motivational speaker, a personal trainer and mind/body lecturer. She is the host of the weekly Turn On Your Inner Light Show on WGBB AM1240 in New York City , produces a weekly wellness newsletter, and has been featured on radio/ TV and print media. To learn more visit:
www.turnonyourinnerlight.com


Related Articles
Editor's Picks Articles
Top Ten Articles
Previous Features
Site Map





Content copyright © 2023 by Debbie Mandel. All rights reserved.
This content was written by Debbie Mandel. If you wish to use this content in any manner, you need written permission. Contact Debbie Mandel for details.