VAWA - Republicans Fail the Daughters of the Earth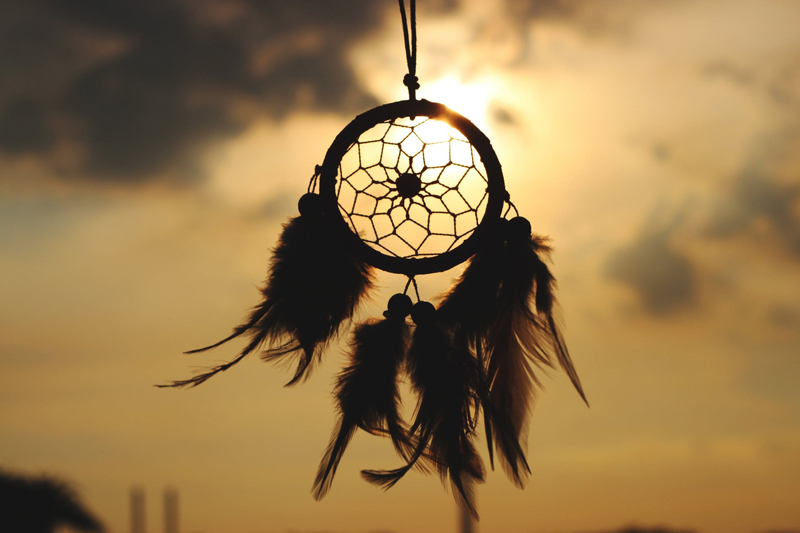 Native American women suffer some of the highest rates of emotional turmoil and are among the least cared for in this nation. Congressional failure can be seen as the beginning of a spiritual battle for the first American women.

The Violence Against Women Act was passed into law in 1994 and was drafted by the office of then Senator Joe Biden, with support from a broad band of advocacy groups. The Act's 2012 renewal was opposed by religious Republicans who judge same-sex couples as unworthy of protection and assistance under the law. Their judgment and hostility also withholds protection from illegal immigrants and Native women living on reservations. This open display of hatred and intolerance has resulted in the ending of the Bill after 18 years in effect.

Indigenous women in particular suffer from violent crime at some of the highest rates in North America. One regional survey conducted by University of Oklahoma researchers showed that nearly three out of five Native American women had been assaulted by their spouse or intimate partners. In addition, a recent Center for Disease Control study found that 46 percent of Native American women have experienced rape, physical violence, and/or stalking by an intimate partner in their lifetime. Tribal advocates say there are countless more victims of domestic violence and sexual assault whose stories may never be told.

Many of the abusers of Native women are non-Indian men. Too often, non-Indian men who batter their Indian wives and girlfriends go unpunished because tribes cannot prosecute non-Indians, even if the offender lives on the reservation and is married to a tribal member. Outside agencies are often too far from reservations or do not make it a priority to help.

Congress decided not to support the battle to close this jurisdictional gap in the criminal justice system. The chance to provide tribes the authority to hold offenders accountable for their crimes against Native women has been lost. President Obama has supported moves to improve the effectiveness and efficiency of tribal justice systems and provide additional tools to tribal and Federal prosecutors to address domestic violence in Indian Country. Although President Obama strongly supports measures that will bring justice to Native American victims, the narrow-minded House Republicans seem to block his every move to help and protect the most vulnerable people of this nation.

Vice President Biden has often said that passing the Violence Against Women Act in 1994 was the legislative achievement he is most proud of from his many years in the Senate. Hopefully, for the victims today and for future generations, the promise to end violence against women can be reactivated and fulfilled by a return to Traditional ways of our Ancestors. All life was considered sacred, no need for feminists, no need for males to dominate, roles of both were defined, respected, and valued.

In Traditional times, it was known that recuperating from abusive situations required regenerating the Spirit. Today, this form of spiritual, multi-disciplinary, natural healing is seen as sophisticated. It's often called Holistic Healing and is practiced and studied among the elite of the western world. However, it is our Indigenous sisters of the past we have to thank for this. They recognized the healing powers within their own bodies and treated them with great respect. They felt that the power to heal was a gift entrusted to them by the Creator and believed that human power and strength came from Mother Earth and all living things.

Native women believed deeply in a spiritual component to healing. Prayer, visualization and a variety of healing ceremonies strengthened the body as well as the mind and emotions, making recovery much easier. However, it's been a long and tragic road from the early times of wholeness and self-worth for the daughters of the Earth.

Where has the sacred healing Spirit of our Ancestors gone? Their legacy lives on and desperately needs to be reactivated and nurtured from within ourselves, especially since help from without is not forthcoming.

For too many Indigenous sisters today the path of abuse and violence is the same path experienced by their great, great, great grandmothers as the new world was discovered. The cycle of abuse and victimization continues as historical trauma is played out. Physical abuse leads to emotional turmoil, which leads to disease in the body. There is hope, however, that the personal power, vitality and well-being that were stolen from the original daughters of the Earth can be restored today within us, one heart at a time. Together, we begin a new battle, not on the ground or in the courtrooms but within the realms of Spirit.




Related Articles
Editor's Picks Articles
Top Ten Articles
Previous Features
Site Map





Content copyright © 2022 by Jacqueline Olivia Pina. All rights reserved.
This content was written by Jacqueline Olivia Pina. If you wish to use this content in any manner, you need written permission. Contact Jacqueline Olivia Pina for details.