A Brief Introduction to Indian Cuisine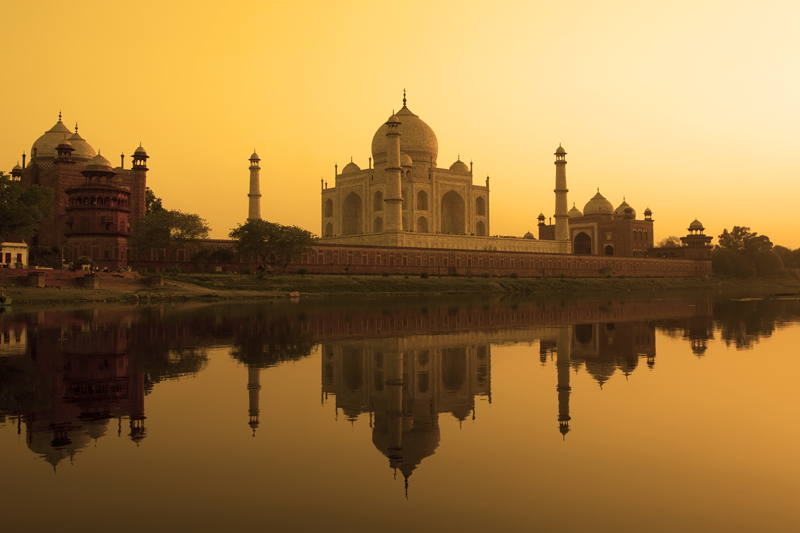 There is no other country in the world quite like India. Its 6000 year old history is characterized by vastly rich civilizations, wonderful cultures, various languages and customs, traditions and religions all blended together to create a great ethnic melting pot of diverse and chaotic existence.

India is truly an enigma. It is a land of contradictions and mythical wonderment. It can be described as a fascinating, exotic, alluring, enchanting, hypnotic, baffling, bewildering and confusing all at the same time. A trip to India is a magnificent journey and a wonderful experience; it is a true assault on all of your senses.

The Hindu holy book, The Upanishads, states "Annam Brahma" which translates simply into "Food is God". This simple yet potent phrase describes the very fundamental essence of Indian cuisine. It is a culture which praises food in all forms with the highest regard. All food must be respected and treated as a gift, food is never meant to be wasted in Indian culture.

The cuisine of India is deeply rooted and greatly influenced by centuries of traditions and customs. Its very essence is defined by the complex use of a myriad of exotic spices and "masalas" (various spice blends). Indian cuisine is so much more than just simply curry, which is nothing more than a generic term used to describe most Indian dishes. True Indian cooks would never use pre-made or store bought curry powders because they are very capable of mixing their own exotic spice blends that identify their specific cooking style and truly make it their own.

The cuisines of India are as richly diverse and varied as its culture, ethnic makeup and geography. The common characteristic of all Indian cooking is the tremendous use and blending of a variety of wonderfully exotic spices. In addition to being used for flavor, spices also naturally stimulate and aid in the digestive process. Many of the spices possess innate nutritional and therapeutic qualities as well. The true art of Indian cooking is defined by an accomplished understanding of the various spices and their uses. Spices should serve to enhance the natural flavors of the food, not overpower or dominate the meal.

With centuries of foreign invasions (such as the Moghals, the Greeks, the Portuguese and the Brits) came a new introduction of culinary influences upon the standard Indian repertoire. New cooking methods such as the tandoor (or clay oven) were introduced creating a whole new sensation of flavors and recipes. Several new varieties of vegetables, fruits, legumes and even spices were introduced thus creating the rich tapestry of Indian cuisine which we are familiar with today.

Every region of India is defined by its uniquely individual style and method of cooking. Tantalizing one's taste buds with its masterful use of spices and herbs, India's diverse cooking styles are highly praised throughout the world. They are opulent and decadent in both their tastes and presentation.

Please join me on a journey through India's culinary world. I guarantee it will be a wonderful and rewarding experience.


Related Articles
Editor's Picks Articles
Top Ten Articles
Previous Features
Site Map



Follow @SadhanaGinde
Tweet



Content copyright © 2022 by Sadhana Ginde. All rights reserved.
This content was written by Sadhana Ginde. If you wish to use this content in any manner, you need written permission. Contact Sadhana Ginde for details.