Jesus Frees the Demon Possessed Man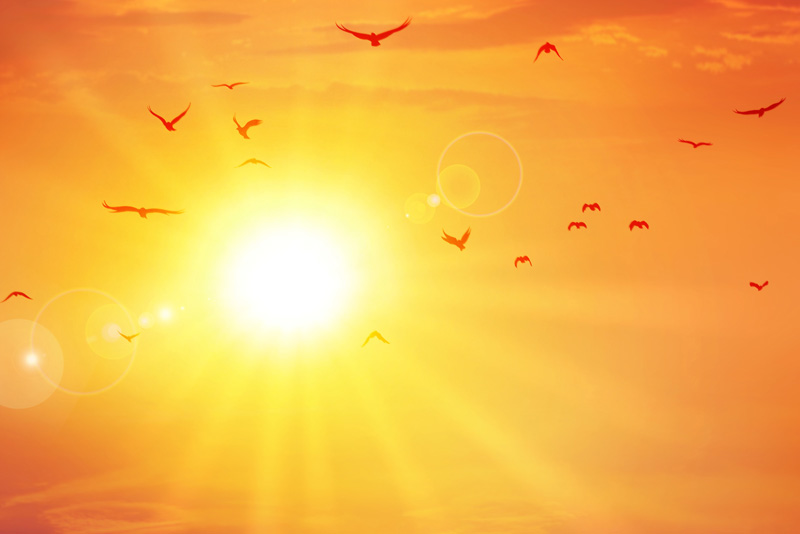 This story, told in the Bible in Matthew 8:26-34, Mark 5:1-20, and Luke 8:22-25, took place in the region of the Gerasenes, a Gentile area.
Matthew writes of two demon possessed men. Mark and Luke write of one – focusing on the worst of the two. I'll follow their lead.
This man didn't just have one demon, he had many, possibly thousands. He was completely controlled. When Jesus asked his name, he answered, "My name is Legion, for we are many." A legion referred to the largest unit in the Roman army with between three thousand and six thousand soldiers. The man had sometimes been chained hand and foot but the demons caused him to break the chains and run away. His life had been completely wrecked. He would not wear clothes and had been living among the tombs where he would cry out night and day and cut himself with stones.
Demons know who Jesus is, even if they don't worship Him and they know His power over them. They begged Him not to throw them into the Abyss, a place of torment – where Satan will one day be confined. Revelation 9:1,2,11 These demons begged Jesus to send them into a herd of pigs that was grazing nearby. With His permission, they came out of the man and went into the pigs. The herd of about 2000 went crazy and ran down the bank into the lake and drowned.
Those caring for the pigs reported this to the residents of the area. When they came to see for themselves, the formerly demon possessed man was sitting at Jesus' feet, dressed and in his right mind. They were not happy for the man – now healed. It's possible that they focused on the drowned pigs and the loss of income instead of the restored life. Then the crowd did a strange thing. They asked Jesus to leave the area. This was a God that couldn't be controlled. His miracles might cost them something.
The man, however, begged to go with Him. Jesus told him to return home and tell others what God had done for him. That's our mission too - we who have been healed by Jesus Christ. If you know Jesus, your life has been changed. Tell friends and acquaintances what He has done for you.
I wonder if I have something in common with the residents of that area. For years they had known of the crazy man who lived in the tombs. After he proved that he couldn't be subdued, they must have written him off as a lost cause. Even after Jesus restored his life, they failed to recognize the miracle, but focused on the cost.
There are people in my life who seem to be lost. I can't communicate with them. I have written them off as too much trouble. May I remember that they are dear to Jesus and are worthy of His healing.
You Should Also Read:
Anxiety and Peace of Mind
Eight Things God Loves
Order From Chaos


Related Articles
Editor's Picks Articles
Top Ten Articles
Previous Features
Site Map



Follow @LynneChapman
Tweet





Content copyright © 2019 by Lynne Chapman. All rights reserved.
This content was written by Lynne Chapman. If you wish to use this content in any manner, you need written permission. Contact Lynne Chapman for details.