Aix en Provence, Several Seasons of Sun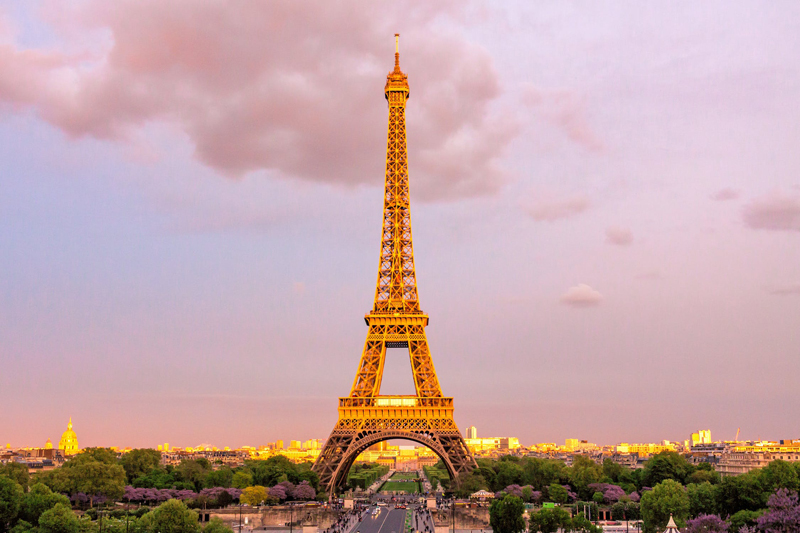 Behind the shadow of Cezanne's muse Mont Saint Victoire is a Provincial village where rues adorned by fern encrusted fountains are backdrop for alfresco dining. Pleasant in all seasons, visit Aix en Provence to absorb the scene of sprawling fields of lavender beyond tile-roofed villas. Even days spent doing nothing appear eventful in the context of this southern way of life.
In traversing the brushy Provincial paysage, the scenery begins to resemble a cubist painting of shaded blocks in grey and terra cotta. We climbed atop Mont Saint Victoire, the face of which continually was revisited by French painter Paul Cezanne. Inside his hilltop workshop he passed countless days perfecting still life images of sun-kissed apples. From the roof he captured the geometry of the countryside in an unseen light and generating a movement among artists. The Granet gallery in Aix freshly reopened to a flood of visitors last summer. We endured the cue to see Cezanne's work assembled into a worthy hometown retrospective. Though few pieces remain in their permanent collection, my favorites of his work, solemn portraits of himself and his wife traveled back to their home at the Orangerie in Paris after the exposition.
The regional alimentations, like the population, are product of the sun. Herbs de Provence and olives flavor the tomato sauce that commonly dresses meats and vegetables. Grapes swell in the fields to be born again as Domaine Saint Hillaire wine. Though more important than the plate is the location in which it is consumed. Tables are dressed on the terrace for barbeques, and main boulevard cafes seat lunchers aux l'exterieur to be serenaded by street musicians. Traversing the main avenue to browse vendors displaying a rainbow of soaps, bouquets of lavender, woven market baskets and baked breads and cookies completes the experience.
Summer temperatures provide an excuse to slip out of town and laze by the water. Nothing is more invigorating than a bath in the frigid sea. Interspersed along the coast are paradisiacal coves where sunbathers collect atop rocks. As waves lap at their toes, the ocean opens beneath in a blanket of blue. A grandfather suits his young boys for a plunge while a svelte man in wetsuit and adjoined flippers cuts through the water with the graceful rhythm of a fish. After emerging from a plunge short of breath, numb from the contrast in temperature, I'd contently lay my body out to warm in the sun, meriting these calunques to be the finest swimming in all of France.
Seen in a different light, winter in Provence brings the promise of milder weather than the region Parisien. At only three hours by SNCF train it provides an accessible escape. Strung overhead the main drag, strands of Christmas lights in white and blue softly reflect in the fountain basins supplying ambience for a miniature village of timbered shops. Luxury boutiques lure extravagant shoppers into Christmas purchases of Lancel purses and Hermes scarves. Though, a more affordable indulgence is sipping a chocolate chaud from the perch of a café window-seat.
We rang in the nouvelle annee from the corner table of an intimate restaurant nestled into the countryside, as others celebrated on the same scale in cities abound. After champagne and appetizers, the countdown to another year began. We drank to health, happiness and love. Sante, bonheure, l'amour…a toast to suit many an occasion. Cue the French pop and the whole restaurant was dancing amid plates, a sea of black. Dressed in the evening's unspoken dress-code, noir, I made my monochromatic contribution. Sexiest renditions were unexpected glimpses of skin in an open-backed top and a lacy long-sleeved blouse worn with only a black brazier beneath. Tres chic! Plate after plate, we washed foie gras and braised scallops down with regionally procured red, as would be expected of your first meal of the year in France. As dessert and dancing made way to morning, we wound our way home with not a sound heard before the next afternoon.
I enjoy visiting Provence in all seasons as it has become my region favorite of France, the one that most resembles Texas. Upon arrival at my beau pere's villa coffee is always served poolside in the shade of the olive trees. We recline with dainty cups in hand listening to the blithe symphony of locust chirps. You can feel the pace slowing to a crawl, prolonging your lucid moment in the sun. My father in law phones his friends to ask, "How is the weather? It's raining? Oh well, Il fait beau ici." The weather is beautiful.


Related Articles
Editor's Picks Articles
Top Ten Articles
Previous Features
Site Map





Content copyright © 2022 by Melissa Demiguel. All rights reserved.
This content was written by Melissa Demiguel. If you wish to use this content in any manner, you need written permission. Contact Melissa Demiguel for details.