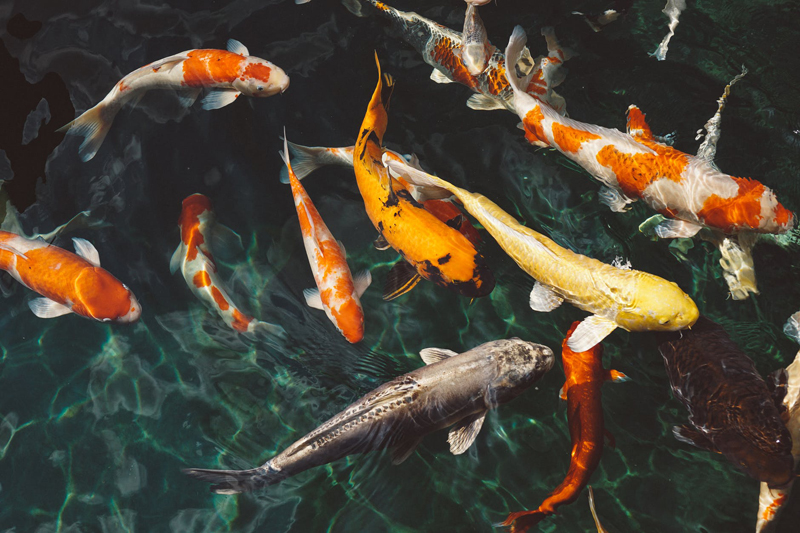 Cichlids are egg-laying fish, but this does not stop them from a little romantic action in their own cichlidic way! Exactly which fish are we talking about here? In other words, how would you know one of these amazing romancers if you saw one?
Well, besides the fact that they have a very interesting feature that they are characterized by: They have only a single opening to their nose on either side of their head - the nostrils are u-shaped tubes in most other fish - Cichlids vary so much in appearance and habits that they do not seem to belong to the same family of fish! (A further cool factoid about Cichlidian nostrils is that in neither the Cichlids nor most other fish do the nostrils communicate with the mouth or throat! In other words, the nose is used only for smelling -not breathing!) For example, both the Angel Fish and the Egyptian Mouthbreeder are Cichlids although they look very different from one another and have very different breeding habits!
One thing they do have in common, though, being Cichlids, is that to them, the selection of a mate is a serious process. They have patterns of mating as do other types of living creatures. For example, birds sometimes fight over a mate and even peck the female's head until it is bloody in his attempt to "win" her. Something similar is found in this very intelligent type of fish, the Cichlid! The male Cichlid will attack the female Cichlid similar to the way the Betta fish attacks his mate. Plants will be torn up and ornaments will be displaced as the battle between male and female continues!
The two fish will lock their jaws and roll over and over on the bottom of the tank, so you should have already removed any sharp rocks or decorations! This could continue for days, but usually stops after 6 to 8 hours. (Like some married couples I know! Just kidding!)
If you have studied how to prepare the couple for this moment (separated by a glass partition and fed live food for a week or so) then mating and spawning usually comes next: love...marriage...baby carriage!!! Hee hee! Yay! Success!
Seriously, though, these fish are in your care, so please be advised that this dual may be nature's way of picking the best possible parents and so if one fish is stronger than the other, it could become a fight to the death. This means that you should only mate two fish who are the same size, but even so, if one fish starts to overcome the other one, then you have got to step in and separate them and new mates have to be provided once you have gone through the process of preparing them again.
Of course, you've got to give them a chance for their wounds to heal first. Way too metaphoric, but think of these fishies as your own kids and be vigilant throughout the process so as to keep them safe, please.
Interesting little guys and gals, and if you want to try this, please read much more in depth and be prepared to babysit them throughout the entire process! See books on Cichlids below as some possible resources and soon you'll be humming a lullaby to your new "grandkids"!
Here's to the tango of love! Love rocks!
You Should Also Read:
The Importance of Clean Water For Betta Fish


Related Articles
Editor's Picks Articles
Top Ten Articles
Previous Features
Site Map





Content copyright © 2023 by Mary Brennecke. All rights reserved.
This content was written by Mary Brennecke. If you wish to use this content in any manner, you need written permission. Contact Mary Brennecke for details.