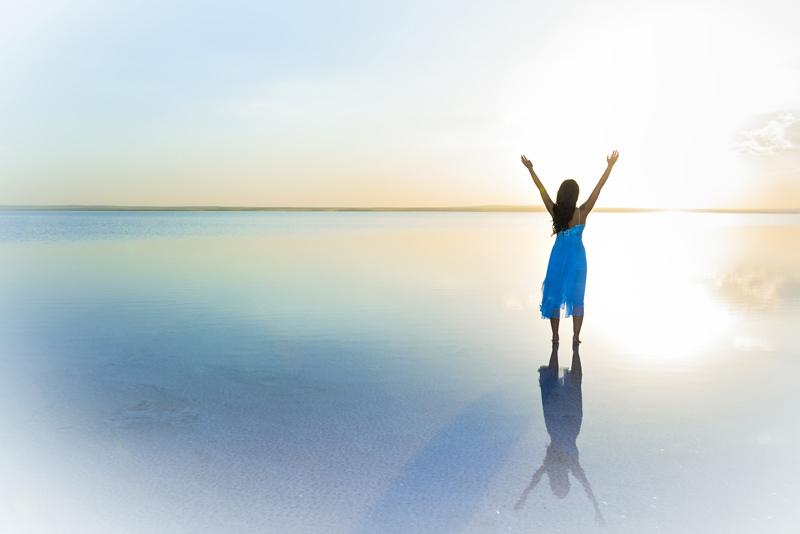 Asthma is a chronic lung disease that can be life-threatening, but can also be managed to allow high quality of life for patients who suffer from this disease. Asthma is also referred to as reactive airway disease. This disease is becoming an epidemic around the world, with approximately 300 million people suffering from asthma, according to the World Health Organization (WHO). Asthma causes changes in the airways including inflammation or swelling of the airways, hypersensitivity to seemingly harmless substances, and narrowing or obstruction of the airways. With asthma, breathing often becomes difficult, with patients experiencing shortness of breath, wheezing, chest tightness, coughing, and decreased airflow in and out of the lungs.
Types of Asthma
There are several different types of asthma. Here is a list, with a short definition and treatment options for each type:
•
Allergic Asthma
: caused by allergies. Best treated with a combination of antihistamines and asthma medications, and avoidance of all allergy and asthma triggers.
•
Exercise Induced Asthma
: caused by exercise that exacerbates asthma symptoms. This type of asthma is very common, and treatment involves the use of short-acting beta-2 agonists, like albuterol, taken about 15 minutes prior to exercise. If this doesn't help, then the doctor will usually prescribe a long-acting beta-2 agonist which gives 12 hour asthma control.
•
Cough-variant Asthma
: caused by typical asthma triggers, but results in a cough, rather than wheezing. The cough is usually non-productive and dry. Coughing can occur during the day or at night. Cough-variant asthma is treated the same way as other types of asthma.
•
Occupational Asthma
: caused by asthma triggers in the work place. People suffering from this type of asthma usually notice symptoms are made worse at work, and then improve once they are away from their workplace for extended times. Once they go back to work the symptoms start up again. This type of asthma is treated the same way as other types of asthma.
•
Nocturnal Asthma
: caused by typical asthma triggers, but with asthma symptoms worsening at night, and is often aggravated by sinus problems, GERD (acid reflux), and airway cooling due to a decrease in body temperature. Treatments are the same as for other types of asthma.
Early Asthma Symptoms
Typical asthma symptoms are the following:
Changes in breathing
Moodiness
Headache
Runny or stuffy nose
Coughing
Wheezing
Chin or throat itchiness
Feeling tired
Dark circles under eyes
Trouble with breathing during exercise
Falling peak flow
Chest tightness
Shortness of breath
At this early stage, it's best to treat your asthma with a short-acting beta-2 agonist as directed by your doctor.
Asthma symptoms vary from person to person, and even from day-to-day for some. It's important to note that not all people experience every asthma symptom, and don't experience symptoms to the same degree or in the same way. The clue to recognizing an asthma exacerbation is to watch the symptoms and monitor your peak flow. Some people only have asthma occasionally, while others have daily symptoms. Knowing and understanding the early signs and symptoms of an asthma exacerbation can help to save your life.
A full-blown asthma attack will have the following symptoms:
Walking or talking causes shortness of breath
Lack of concentration
Breathing becomes shallow and faster or slower
Retractions: muscles in the neck area and down to below the ribs go inward (retract)
Gray or bluish coloration of the skin (cyanosis)
Peak flow falls to below 50% of personal best
When asthma symptoms reach this stage, it's time to call your doctor or go to the nearest hospital emergency room.
How is Asthma Diagnosed?
Your doctor will first do a physical exam and take a medical history, while also noting down your symptoms. If your doctor suspects you have asthma, he will order tests to make a specific diagnosis. Typical asthma tests include spirometry (lung function test), peak flow testing, and a chest x-ray. Asthma is sometimes difficult to diagnose, so your doctor may order additional tests, such as pulmonary function tests to make sure of his diagnosis.
Asthma Treatments
Asthma is a very manageable disease, and most patients go on to have normal lives and stay physically active with proper treatment of their condition. Treatment will depend on the type of asthma you have and what triggers your asthma attacks. Typical asthma treatments involve the use of bronchodilators and anti-inflammatory drugs, such as corticosteroids.
Short- and Long-Acting Bronchodilators
Bronchodilators help to relax and open the muscle bands that surround the airways—these become tight when you begin having asthma symptoms. There are two kinds of bronchodilators that widen bronchial tubes—short-acting and long-acting. Short-acting bronchodilators, such as albuterol, are used when you begin to experience asthma symptoms. These medications are only used occasionally. If you have to use your short-acting bronchodilator more than twice a week, then be sure to speak to your doctor because your asthma is not well controlled. Long-acting bronchodilators are now usually combined with inhaled steroids, and are used for long-term control of asthma symptoms.
Anti-Inflammatory Medications
Anti-inflammatory medications do just what the name implies; they treat the inflammatory process, in asthma patients, by decreasing the amount of inflammation present in the airways. These drugs help to prevent asthma attacks, and assist in keeping asthma under control. Advair (an inhaled corticosteroid) and prednisone are two examples of this kind of asthma medication.
Daily Life with Asthma
Most asthma patients go on to live normal, active lives as long as they are treating their asthma. Many people don't realize asthma exists all the time—it cannot be cured—and they often become lax in taking their medications and avoiding asthma triggers. Then the cycle of asthma begins and can quickly spiral out of control. So, remember to take your medications as prescribed by your doctor, avoid asthma triggers, take daily peak flow measurements and monitor asthma symptoms in order to control your asthma and live the best life possible.
Please check out my new book
Asthma Tips & Advice
Now also available on Amazon
Asthma Tips & Advice
You Should Also Read:
Understanding Asthma Signs & Symptoms
Statistic on Asthma for 2010


Related Articles
Editor's Picks Articles
Top Ten Articles
Previous Features
Site Map



Follow @SherryAsthma
Tweet





Content copyright © 2022 by Sherry Vacik. All rights reserved.
This content was written by Sherry Vacik. If you wish to use this content in any manner, you need written permission. Contact Sherry Vacik for details.