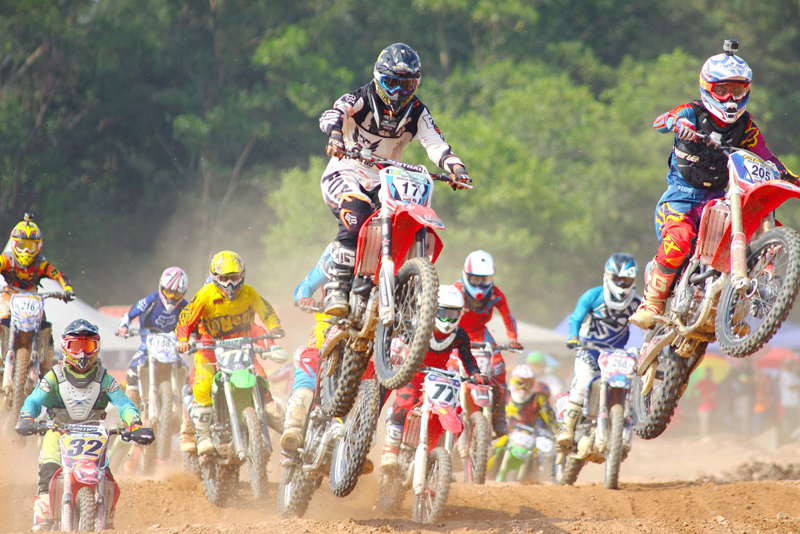 When NASCAR fans think about the most exciting racing of the season, what do you think comes to mind first? Short tracks and short tempers! Bristol Motor Speedway is known for both.

Nestled in the hills of Tennessee, Bristol is known as "The World's Fastest Half Mile". The half mile track itself has had some great history. The very first NASCAR race in Bristol happened in 1961 on a piece of land that was once occupied by a dairy farm. Brenda Lee, who was 17 at the time sang the national anthem and Jack Smith was credited with the win, even though he was not in the drivers seat at the time. In that very first race in 1961 there was seating for 18,000 fans. During the 2008 Sharpie 500 fans set a new record for 'the wave' with over 168,000 fans in the stands. Bristol has continued to change and adapt to NASCAR fans over the years and is one of the most popular tracks on the circuit.

There are many interesting moments in "Thunder Valley's" racing history. Kurt Busch won his first career Sprint Cup race at Bristol in 2002. When Elliot Sadler won in 2001, it was the first Bristol victory for Stuart, Va.'s famed Wood Brothers Team. Darrell Waltrip has the most wins for a driver at Bristol with 12; seven of those wins were consecutive. Ryan Newman holds the track qualifying record, and Junior Johnson has the most wins by a car owner with 21.

But there are usually two things that get the attention of fans at Bristol though, big wrecks and big fights. There have been last lap wrecks like the one between Dale Earnhardt and Terry Lebonte and terrifying wrecks like those of Michael Waltrip and Mike Harmon, considered two of the worst wrecks in NASCAR history at this track. At Bristol fans are always watching for the 'big one'. When wrecks happen at Bristol it doesn't usually involve a car hitting the wall or spinning out, but usually it's six or seven or more.

Big fights are no exception either. We have seen everything from pushing and shoving at Bristol to down right fist fights and a whole lot of name calling. This weekend's race was no exception with the bad tempered comments by Clint Bowyer concerning Michael Waltrip to the bump and run by Carl Edwards which resulted in his taking the lead from Kyle Busch. "Rowdy" Busch was not a happy camper! He retaliated by hitting Edwards after the checkered flag had flown, which prompted Edwards to spin Busch out.

One thing is for certain, racing at Bristol is always exciting! And one more interesting fact about Bristol, in 21 of the 40 years since Bristol opened a driver who has won at Bristol has gone on to win the series title that same year. Look out NASCAR fans, "Cousin Carl" is on a role.

This site needs an editor - click to learn more!

You Should Also Read:
Driver Profile Carl Edwards
NASCAR Safety
Bootlegging And NASCAR




Related Articles
Editor's Picks Articles
Top Ten Articles
Previous Features
Site Map





Content copyright © 2022 by Debbie Lester. All rights reserved.
This content was written by Debbie Lester. If you wish to use this content in any manner, you need written permission. Contact BellaOnline Administration for details.