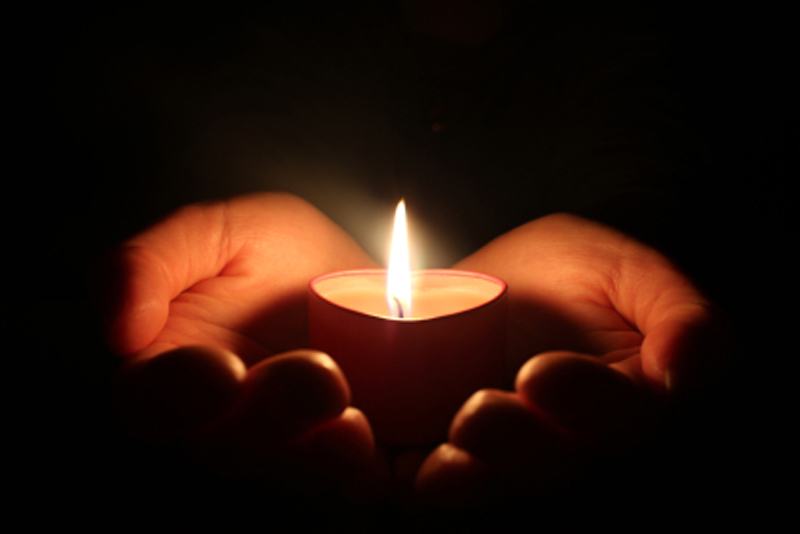 Life is based on the principle of change. Without change we would never learn to reach our highest potential on any level. How much change we are willing to allow into our lives oftentimes depends on our openness of mind and spirit. It is far easier to follow the herd than to challenge your heart and soul by embarking on a solitary quest.

This is exactly what the Bard in the Land of Wands is doing. His spirit needs to grow in a way that it cannot if he stays in the comfort and security of his village. The time has come for him to go.

On the morning of his departure, he spends some time on a cliff overlooking the ocean contemplating the journey ahead of him. It will be a long trip across the sea to a strange land. But, he knows in his heart that this is the right decision.

He is deep in thought as he makes his way back to his village. As he rounds the bend on the pathway back he is dazzled by the sight ahead of of him. The entire village has turned out to say goodbye to him. There are decorations, and trays of food and drink. As he walks among his family and friends his heart is filled with gratitude and love. Gifts are presented to him, hugs abound, and sounds of music and merriment fill the air.

As he takes the stage one final time, his songs resonant with the passion and joy he feels. What a comfort it brings to him to know that his friends and family are supporting this important decision in his life. His eyes fill with tears of happiness as he sings out his final goodbyes.

If the Four of Wands appears in your cards, it is indeed time for a celebration. It is human nature to celebrate rites of passage in our own lives as well as in the lives of those we love, honor, and respect. That is why we choose to celebrate birthdays, weddings, and holidays with food, drink and laughter. This is our way of communicating our good wishes, happiness, and joy for life passages.

This card is really pretty self explanatory. People are gathered together among the wands celebrating a wedding or perhaps a homecoming of sorts. Whatever the reason there is a feeling of contentment and well-being linked to this card. So celebrate!!




Related Articles
Editor's Picks Articles
Top Ten Articles
Previous Features
Site Map





Content copyright © 2022 by Linda J. Paul. All rights reserved.
This content was written by Linda J. Paul. If you wish to use this content in any manner, you need written permission. Contact Linda J. Paul for details.