Orchid Profile - Rhyncholaelia digbyana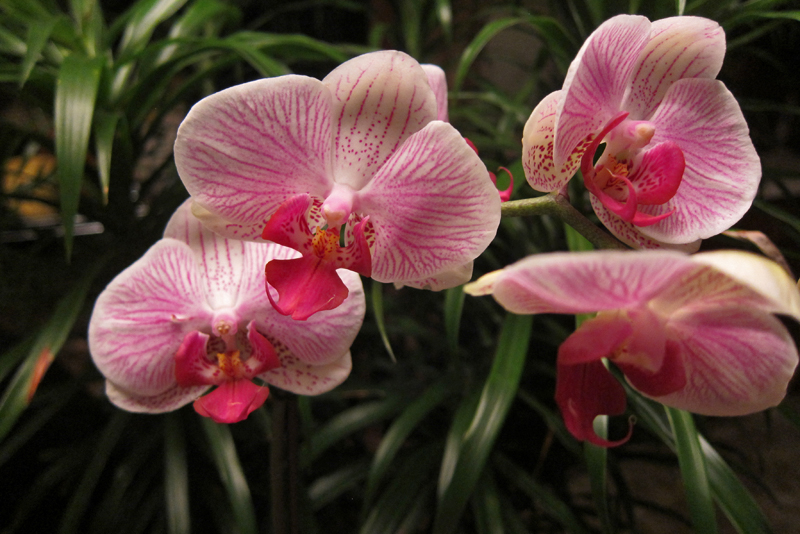 Rhyncholaelia digbyana
is one of my all time favorite orchids. It is the national flower of Honduras. Formerly known as Brassavola digbyana, it is the parent used to produce those beautiful frilly lips in almost all the Cattleya hybrids. Thus the "B" in "Blc." is Brassavola digbyana. It has been used more in hybridizing than almost any other orchid.
R. digbyana is native to Mexico, Costa Rica, Honduras and Belize where it grows as an epiphyte often in very harsh conditions and subject to long periods of dryness. Some specimens have actually been found growing on cacti! There are only two species in this genus, R. digbyana and R. glauca. Both are green flowered and have large lips in comparison to the size of the petals and sepals.
The plant is very slow growing and you will need to purchase a plant with at least three pseudobulbs to get it to flower. The plant will eventually put out multiple leads (more than one growth at a time) and you should get more than one flower at that time. They will only bloom on new growth.
The 6-inch leaves are an interesting matte-finish, gray-green color, very different from almost any other leaf color in the Cattleya Alliance. Even the hybrids do not seem to keep the leaf color of this parent. The flower is fairly large and has a wonderful lemony fragrance. Depending upon the cultivar, the flower size is anywhere from 4-5 inches or 10 to 15 centimeters across. It can be any shade of green from chartreuse to lime, has a waxy texture to the petals and sepals and tends to get lighter as the flower ages. It is not a long-lasting flower in that it only stays in bloom for about two weeks, but during that period it is amazing. The flowering season is December to May, depending upon the parentage of your plant.
This is a species which requires high light in order to bloom. It should be grown in very bright indirect light -- most growers who have greenhouses hang it as close to the top of their greenhouse as they can. Outside of this need, R. digbyana is one of the easiest of the orchids to grow. It requires watering when it is growing, but after flowering and during the winter it is one of the most hardy of orchids. I only water mine once a month when it is not in active growth. I have read a couple of items on Australian websites encouraging growers to use the low water usage of this plant to their advantage during the drought conditions there now.
This is a good choice for growers who are able to put plants outside for the summer months since it is easy to grow and can take temperatures from cool to warm. If you have the proper conditions, this is an orchid that should be in any serious grower's collection.
You Should Also Read:
Exhibiting your orchids at Orchid Meetings
Light Meters and Hygrometers
Orchid Name Tags


Related Articles
Editor's Picks Articles
Top Ten Articles
Previous Features
Site Map





Content copyright © 2022 by Susan Taylor. All rights reserved.
This content was written by Susan Taylor. If you wish to use this content in any manner, you need written permission. Contact Anu Dharmani for details.