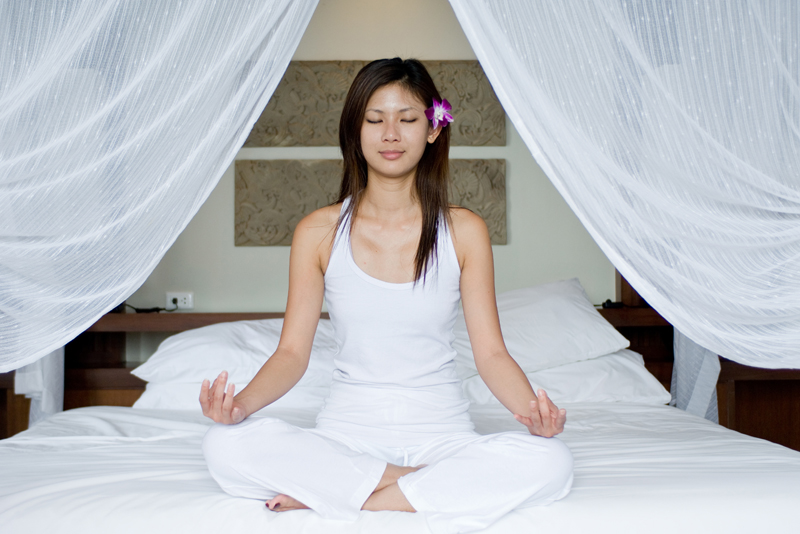 In Paris, lust in is full bloom everywhere you go. Couples kissing on the metros, husbands holding hands with their wives while walking with the children, or the sweet sight of an elderly couple doing their shopping together in the many glorious open-air markets throughout the town. So, how does the single woman maintain her independent spirit, feel good about being alone, and enjoy the beauty of a city filled with love laughter and couples?

Nowadays, women are traveling alone in larger numbers, and Paris remains the favorite destination for Americans planning holidays abroad. Subsequently, books, web sites, and off-line services that cater to the safety and comfort needs of the single female traveler, are increasing. ''Paris can be a frustrating and lonely place when you are alone,'' said Robin, a 44-year-old loans officer from Chicago, Illinois. ''The French are very private people, and it's difficult meeting them.'' However, being happily single in Paris is possible, but requires confidence and a strong desire to relax and have fun.

The first thing that must be done is to discard the notion that Frenchmen are all ''gallant, romantic, and gentlemen.'' They are not. This is not ''French male bashing'' by any means. This is merely being realistic. There are nice-men, and there are not-so-nice men in every city in the world. Paris is no exception. However, many single women forget this when traveling abroad, and females of all ages and races believe the elusive Mr. Right lives and breathes in Paris. Consequently trying to find him in everyone they meet.

After all, the image of the gallant, romantic, gentleman, is usually that of the suave French. In addition, the glamour of this image can make many American women accept certain behavior from a French man that they would not accept from an American man. For single women over 40 spending their holidays abroad, particularly in a culture that worships feminine youth over experience and character, this could further help to erode confidence. While French women skillfully disguise their insecurities with an air of unshakable confidence, American women openly discuss their complexes and may in turn feel more vulnerable. Despite the constant scenes of 'couples in love', being an intelligent, capable, independent single woman in Paris can be wonderfully empowering. The City of Light offers many exciting activities that single women of all ages can enjoy on their own.

Paris is festive year round and presents many spectacular events for the adventurous traveler. Savor the radiance of being a single woman in one of the most beautiful cities in the world.





Related Articles
Editor's Picks Articles
Top Ten Articles
Previous Features
Site Map





Content copyright © 2023 by Christyann Anderson. All rights reserved.
This content was written by Christyann Anderson. If you wish to use this content in any manner, you need written permission. Contact Christyann Anderson for details.