Online Student Motivation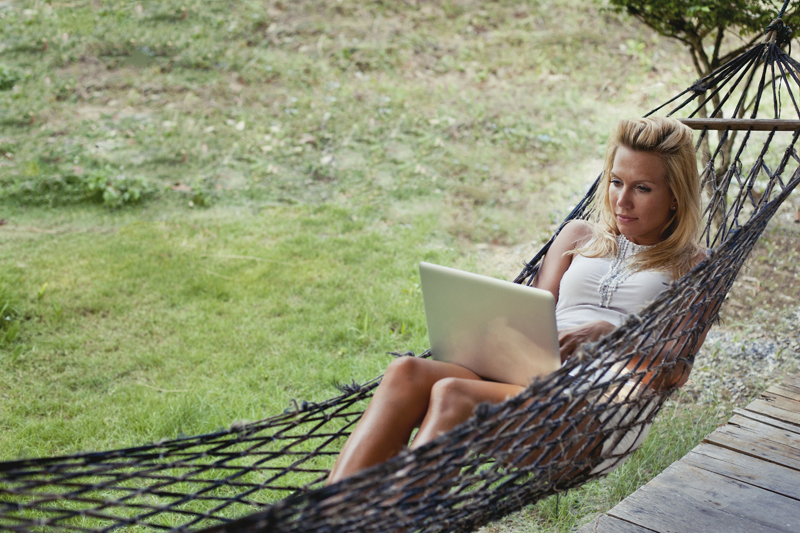 Making the decision to pursue an online degree is a challenging goal. To ensure you stay on track incentives are essential to sustain motivation. Similar to maintaining motivation to eat healthier, exercise, and get more rest, the ultimate goal is improved health. Online students face similar challenges because onsite attendance is not required in a distance-learning environment. Time management and motivation fall entirely on the student, and staying motivated requires effort and planning. Staying focused on your degree is a great way to maintain motivation, but with all the stresses and distractions surrounding you on a daily basis, concentrating on course requirements is not always an easy task.
By nature, human beings are easily preoccupied, and today there is an abundance of distractions diverting their attention such as family, friends, career, text messages, social media, binge-watching TV, video games, and household chores. Try removing all distractions before you sit down to begin your study session as not to hinder your concentration. This process eliminates most distractions, so when you finally do sit down to study, you can dedicate all your attention to your coursework.
Select a place in your home where you can hide away and study without distractions; a quiet place free from noise. Your selected study environment should be one that makes your thought process flourish. Individuals thrive in different types of environments. Some prefer the atmosphere of a busy coffee shop, while others the solitude of a quiet room. Discovering the setting that works best for you is essential, and using that environment on a regular basis will help you develop a routine and good study habits.
Completing your weekly coursework is an accomplishment in itself, but sometimes it helps to spice up those accomplishments with small rewards, something you look forward to. For instance, if you have some TV shows you record on a weekly basis, postpone viewing them until you've completed your coursework. Perhaps you enjoy playing a round of golf once or twice a week. Plan those tee times after your designated study schedule. Without schoolwork lingering in the back of your mind, a round of golf can feel like a real reward. Whatever rewards you choose as motivation, never forget the reason you decided to pursue your degree in the first place.
Follow Patricia on
Twitter
or learn more about her books at
www.PatriciaPedrazaNafziger.com.


Related Articles
Editor's Picks Articles
Top Ten Articles
Previous Features
Site Map





Content copyright © 2021 by Patricia Pedraza-Nafziger. All rights reserved.
This content was written by Patricia Pedraza-Nafziger. If you wish to use this content in any manner, you need written permission. Contact Dr. Patricia Pedraza-Nafziger for details.