Day tripping : Normandy's Alabaster Coast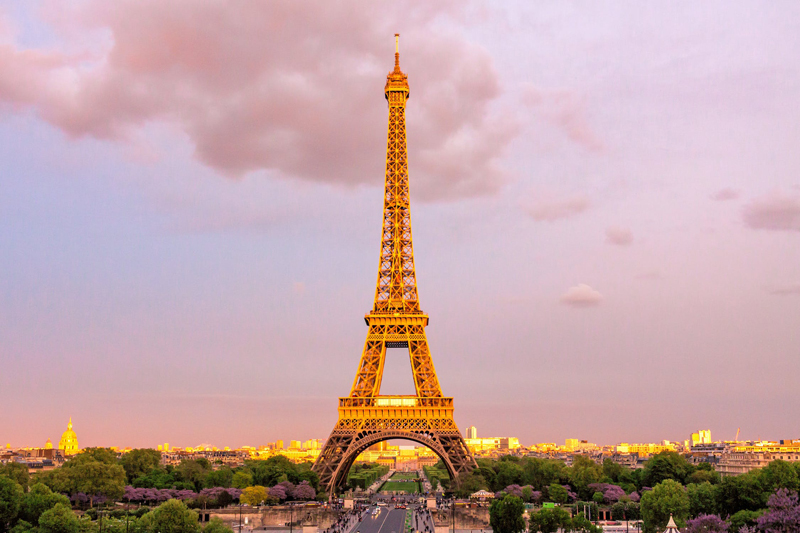 Before walking on its breezy beaches, beneath chalky rippled cliffs, I'd seen the Cote d'Albâtre. Through Claude Monet's eyes I'd gazed upon Fécamp's falaises. His canvas a window through which he presented the majestic landscape of his fishing village. Invitingly green pastures crown the milky cliffs as they branch into grandiose archways over the sea. Fishing boats rest rusty bellies on the stone shore, lapped at by the frigid blue waters of the English Channel.
Highly accessible from Paris at little more than 3 hours by car, steal away from the city to lunch on fresh seafood, enjoy half-timbered architecture and explore the fairytale setting of the Alabaster Coast. With an early start you'll arrive in the fishing village of Fécamp for lunch. Stop to stretch your legs with a stroll on the pebbled plage, then, make your way across the road to the main drag of restaurants.
Menus posted outside each establishment present a choice of plates à la carte, though opting for a complete menu with a starter, plate and dessert is more economical. Browse until you've found the "formule" that suits your fancy. I took a cocktail plate of large, fresh pink shrimp for my appetiser, followed by a hearty fish baked in cream sauce with potatoes, and a salad and cheese course. Then, I rounded things off with a delectable dessert. Served in a tall ice cream dish, Isles Flottant, are airy, sweet egg whites doused in a light caramel sauce. For little more than 20 euros, the price of one plate in Paris, you can dine like royalty on an abundant four-course lunch.
If time permits or weather is uninviting, visiting the Benedictine distillery and museum will give you a taste of the history of their after-dinner digestive liquor, a medicinal elixir brewed by the abbey monks since the 16th century.
Follow the route around the coast to made the 20 km jaunt from Fécamp to Etretat before getting too comfortable in the car and suffering from a glassy eyed food coma. Snuggle into a parking spot behind the ancient grass-roofed market place and enjoy making your way through this ancient Norman village, toward the sea. More of a tourist haunt, you'll find the restaurant prices elevated and no shortage of quaint lodgings for overnight guests.
As you descend from street to shore, silence cell phones and other modern anachronisms in favour of entering the realm of impressionism. Though our costumes have changed, the graceful arches that frame this picture are reminiscent of the very afternoon when Monet sat down to paint it. Plant yourself amongst the egg-sized stones to ponder rock formations like passing clouds. Native author Guy de Maupassant compared the Falaise d'Aval to an elephant dipping its trunk into the sea.
Once acclimated, you'll likely feel driven to explore. Traversing the beach, I made my way to the western corner, my conquest cut short by the rising tide before I reached the falaise. Ducking into the mouth of a cave I noticed a simple ladder leading up onto a rock lip inside. Instantly, I felt an impulse to explore this uncharted territory and, without hesitation, I shimmied up the ladder to a doorway. With a dismissive glance at a warning panel that read something like "Leave before high tide to avoid being trapped," I entered the darkness. Hands groping the nothingness, I blindly made my way through a short passage and was met by a wash of light. Surfacing on the backside, the beach was nearly deserted and glorious in the fiery pink of sunset.
Rickety stairs cut steeply into the rock face, climbing to pastures of spongy grass and unspoiled birds-eye views. The Alabaster coast is one of Normandy's many picture perfect landscapes. Visited at sunset, the pale cliffs are painted in a radiant glow. Retrace your steps before the tide greedily swallows your path. Choose a smooth stone to stow this memory away in your pocket, and duck into a tavern to warm by the fireside. This, I find, is the recipe for a perfect day.


Related Articles
Editor's Picks Articles
Top Ten Articles
Previous Features
Site Map





Content copyright © 2022 by Melissa Demiguel. All rights reserved.
This content was written by Melissa Demiguel. If you wish to use this content in any manner, you need written permission. Contact Melissa Demiguel for details.