Take Charge of Your Emotions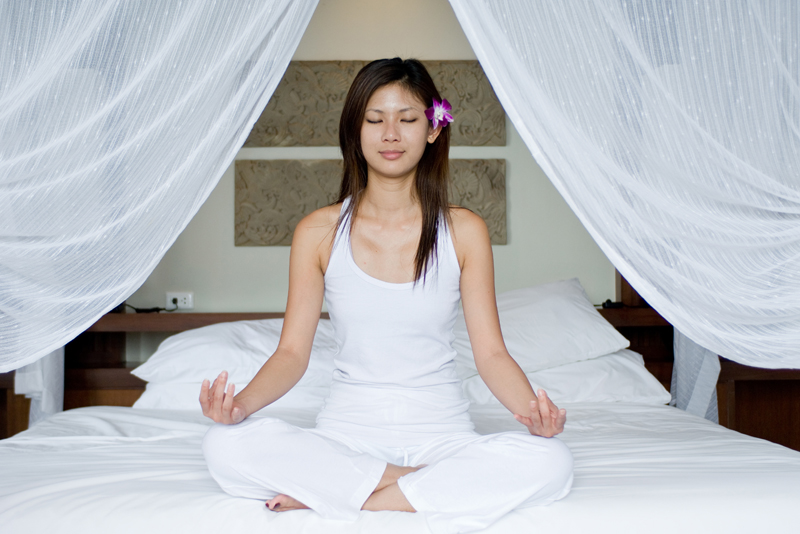 Do you expect too much of yourself? When a relationship has ended, we sometimes become stoic and static in our response to how we need to react to this new change. So much may be going on in our personal lives aside from the relationship itself that we feel there is no time to slow down and take care of ourselves in emotional times.

We've all heard that old joke '' I've been thinking about having a nervous breakdown. But I just don't have the time.'' But the laugh is on us as we slowly meltdown while running around trying to tie up loose ends. Meantime, our emotional loose ends unravel before our eyes. We don't feel that we should take the time to grieve the loss of the coupling or to look at how bright our new future can be now that we are on our own. We simply continue in overdrive until our bodies or emotional health put up the ''slow'' sign, or we run into a brick wall that stops us for a time.

Sometimes we take pride in how well we are able to handle difficult situations. And while looking at the positive rather than the negative is a good thing – we also need to make certain that we are not simply trying to convince our minds of this truth while abusing our emotional state and health at the same time. It is good to always look for a positive aspect in any situation and train our brain to stay positive and alert. But we also need to make certain that we take care of ourselves in emotional times. Even if we are ''feeling fine.''

Strength within
Bouncing back from an emotional event takes careful, thoughtful, planning. First, take credit for having the courage to handle such a situation. Back up this courage by treating yourself to some emotional ''healing.'' Build emotional awareness by recognizing what you are feeling. Are you feeling afraid? Sad? Relieved? Or, maybe it's just confusion? If the feeling is a negative one look at that emotion and think about what you can do to get you to the opposite, more positive feeling.

Take time just for yourself - even if it is only 10 minutes a day. Take this time and make it your own. Lock yourself in the bathroom if you live in a place that you share with children or relatives. If you only have a short amount of time to take for your care, you can fill the basin with hot water, pour in a few drops of lavender oil, and let the aroma fill the space as you sit quietly breathing in the beautiful scent.

Fill your environment with the sounds of calming music, or any sounds that make you happy. It can be laughter (put on a funny movie, or listen to your favorite comedian.) Laugh! And laugh often. If you don't live near the ocean but love the soothing sound of water, get a CD and play it while you are doing your chores. But if you are in your car and need something to calm your nerves, listen inspiring music.

Remember that good nutrition and your physical health are as important as taking care of your emotional heath. Fight the urge to binge on sugary treats when you are upset. Grab your favorite fruit or healthy sweets sweetened with honey. However, if you just have to have that chocolate or ice cream, do so in extreme moderation while going through an emotional time. Take a bite and move on to something healthier. Force yourself to take care you! Don't spend your energy with negative thoughts about what you should or shouldn't be or be doing. Use your precious energy to take charge of your emotions.

You can beat emotional fatigue by taking care of yourself. The changes that take place in life will be easier to take on when we find our source energy through taking charge of and loving our emotional and physical selves.








You Should Also Read:
Single Again - Restart Your Life
New Year - New Life!
A Stabilizing Harmonious Life


Related Articles
Editor's Picks Articles
Top Ten Articles
Previous Features
Site Map





Content copyright © 2023 by Christyann Anderson. All rights reserved.
This content was written by Christyann Anderson. If you wish to use this content in any manner, you need written permission. Contact Christyann Anderson for details.