Hobby Greenhouses for Orchids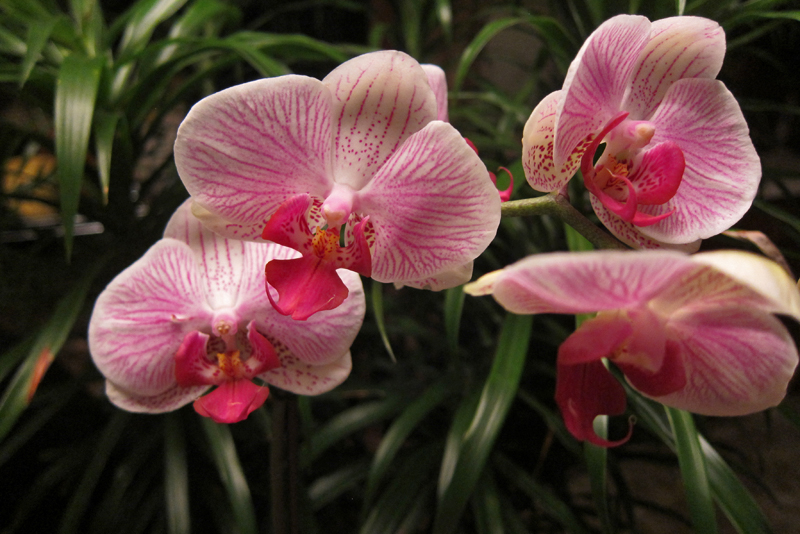 If you are like most orchid enthusiasts, getting a greenhouse to grow your plants and give you room to house all the new ones you want is the ultimate dream. Everything will be perfect if you have it. All your problems will be solved with such a structure filled with beautiful blooming plants that you can show off to your friends. The reality, of course, is somewhat different.

A greenhouse is indeed the answer to many problems. It will give you more room for your growing collection. It will make it much easier to water and fertilize and give you a special place for your plants. However, there are also things that you will have to learn that are different from growing a couple of plants in your house. And of course, first of all you need to do all the planning to build one.

Having made most of the mistakes of an amateur, I would like to have you learn from my mistakes and keep you from making at least the same ones I did.

First and foremost, think long and hard about taking this step. The expense can be substantial. Be sure to budget and have the funds available for everything you're going to need. Do your research on various different structures and the local building codes. I would recommend you visit several local people (this can be set up through an orchid society) to talk to them about their structures. What works in your area of the country and what does not? The kind of structure you need will vary widely depending upon weather patterns. Find out the costs for heaters, evaporative coolers, fans, and other required extras which do not normally come with a basic structure. Then review your budget adding in the items you will need to keep the greenhouse cooled or heated or both.

Then add in the costs associated with electricity and water that you will need to hook up the structure properly. Do it right the first time, or you will eventually have to redo what you did in the first place. Add in the costs of labor to do the foundation and the erection of the building. If your structure doesn't come with benches, you will need to add in that cost.

Automate everything you can afford to automate. Sprinklers, vents, fans, heaters, coolers, misting systems or you will be tied to doing it by hand, especially in the fall and spring when the weather is variable. Greenhouses can heat up to 120 degrees Fahrenheit, or 50 degrees Celsius, in half an hour once the sun gets on it with no ventilation. Either you automate the process of opening vents and turning on fans or you do it manually, meaning that you have to be there at the right time to do it. For those in colder climates you will need alarms and back up systems for heating in winter. Once tropical orchids have frozen, they rarely recover.

The next article on greenhouses will cover some things I've learned about tending plants there that are different from indoors.

You Should Also Read:
Light Meters and Hygrometers
Misting Systems
Build a Species Collection


Related Articles
Editor's Picks Articles
Top Ten Articles
Previous Features
Site Map





Content copyright © 2019 by Susan Taylor. All rights reserved.
This content was written by Susan Taylor. If you wish to use this content in any manner, you need written permission. Contact Anu Dharmani for details.